When it comes to buying shoes, we have quite a few options available. We often settle for shoes which are narrow at the top. According to experts, it is advisable to wear wide toe box shoes, especially when the feet must move for extended periods of time.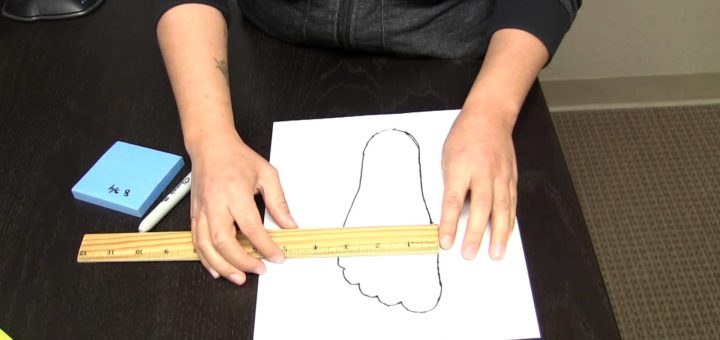 ---
Health Problems When Wearing Narrow Shoes
Many traditional shoes which have toe boxes that are tapering lead to the toes being compressed and they often come into a wedge position. Compressed toes result in sore feet and could also place excessive strain on the various muscles, ligaments, and tendons. It could also occur over a period and lead to toe deformities. It also has resulted in knee pain because of such tapering shoes. Over the next few lines, we will try and find out the various benefits that one could get when they choose shoes with wide toe box.
Benefits of Shoes with Wide Toe Box
Comfort
One of the biggest reasons why it makes sense to go for wide toe box shoes is the comfort feeling that comes with it. There is hardly any doubt that these shoes will make your feet quite comfortable even if you are wearing it for long periods. Many users feel that these shoes make their feet feel comfortable even if it is worn for the whole day. Especially when you are hiking, it makes perfect sense to go in for such shoes. They will make the entire hiking journey quite comfortable and worth looking for.
Improves Toe Alignment
When you choose the right wide toe box shoe, you give your toes the chance to move and feel comfortable. Even when you are doing weight-bearing activity including the toughest hiking expeditions your feet in general and toes, in particular, will stay in good condition. It will also help a lot in better alignment of the feet. It is often considered to the be one of the best ways to rehabilitate your toes and get it back to their original anatomical shape.
Reduces Risk Of Injuries
Those who are into hiking would certainly admit that they are prone to injuries, and most of them usually occur in the feet or perhaps even in the lower part of the musculoskeletal area. While the instances of such injuries may be few and far between, those who choose the right wide toe box walking shoes are less likely to suffer from pain and discomfort in their feet and legs. Those who have often suffered from extreme knee pains, ingrown toenails, shin splits and various other such problems – could find relief if they switch over to wide toe box walking shoes.
It Offers Enhanced Balance
Those who go for hiking wearing wide toe box boots or shoes are likely to have better balance, due to the larger platform which gives more support. Further, since the toe configuration is spacious, the risk of injuries to toes can also be avoided. Wearing narrow hiking shoes could cramp your toes and bring it to a wedge shape.
Hence, at the end of the day, there is hardly any doubt that going in for a wider toe box shoes certainly has many advantages.
---
Most Popular Shoes with Wide Toe Box Reviews
Here is a brief review of a few of the most popular wide toe box walking shoes:
1
Wide Toe Box Walking Shoes
This shoe from the house of ECCO is fully important and made from leather.

It comes with Polyurethane outsole which is lightweight, flexible and durable.

The leather is waterproof and is of the best quality offering comfort and durability.

The insert comes with a soft layer of unique, moisture-absorbent foam which helps in keeping the feet dry even when it is quite hot and humid outside.

These shoes come with a padded collar, padded tongue, and adjustable lace-up closure that offer additional support and comfort.

---
2
Wide Athletic Walking Shoes
This is another quality walking shoe from New Balance, which is fully manmade and is made in the USA.

The rubber soles are the best quality and offer the best of durability and comfort both in one.

It also comes with unique absorb midsole to help keep the feet dry at all points of time.

Not only stylish, wearing the shoe is quite a comfort.

It weighs around 2 pounds and, therefore, is light on the feet but does not compromise on quality.

Wide to box up to 4E in men's version and a 2E in the women's wide toe box shoe version.

---
3
Wide Toe Box Trail Walking Shoes
A trendy stylish look of a trail wide width toe box shoe, coming from the house of New Balance this is a Textile and Synthetic shoe.

The rubber soles are of the best grip quality.

Unique Injected molded EVA midsole for an improved feet stability and comfort.

The outsole also is made from rugged materials and contributes to having a better grip when you are on an outdoor adventure trip.

It is perfectly suited for those with that indomitable and never say die spirit.

---
4
Wide Toe Box Running Shoes
It is often regarded as one of the better wide toe box running shoes and has an upper that is breathable and helps prevent the buildup of moisture.

Smooth movement and motion are possible because of unique technology "sensitive and Sensi flex" accessories.

The footbed is a quality foam that helps reduce friction.

Other features including secure lacing and best of traction as well as Contragrip outsole.

On the whole, it is a great shoe offering great value for money.

---
5
Running Shoes with Wide Toe Box
Made from a combination of quality fabric and leather this is an American shoe of high quality and comfort.

It is considered to be an exceedingly comfortable running shoe.

This shoe consists of fabric and leather uppers.

It also features collar with dual-density strength and a suitably padded tongue.

It is a lightweight shoe with quality cushioning and a forefoot which is made from blown rubber.

Men's – 4E Wide; Women's – 2E Wide.

---
6
Flat Sole Broad Toe Box Sport Shoe
Coming from the stables of Alta, this shoe is made with a great combination of synthetic and fabric materials.

It is a true quality imported shoe and will last you for many miles.

As with other broad toe box shoes, it has quality rubber soles apart from zero drop platform of 0mm from heel to toe.

It comes with a traction that is made from quality FootPod material.

The unique no-sew overlays on the counter and the tongue makes the shoe look great.

---
7
Casual Shoes with Anatomical Toes Shape
It is often considered by many as the ideal shoe for walking as it is anatomically designed to follow a real human foot toe shape.

Made from quality air mesh material it is an entirely imported shoe.

The sole is manufactured from a quality synthetic material.

Features a unique design which helps a lot in reducing forefoot pain, knee pain, bunions and shin splints.

Featuring Zero drop platform, it is fully cushioned and comes with a unique wide foot-shaped toe box.

---
8
Wide Toe Box Hiking Boots
This is a shoe which is available both as an imported and the USA manufactured variants.

It is made with a combination of textile and leather.

Shaft measures around 5 inches from arch while heel measures around 2 inches.

It is perhaps one of the few waterproof shoes in the real sense of the term.

It also features ankle support that is adjustable and also has a membrane that is breathable.

---
9
Waterproof Low Cut Trail Hiking Shoes
The All Out Blaze from Merrell is a comfortable and durable waterproof trail walking shoe for those outdoor walks and adventures.

It is made from a combination of mesh and leather materials.

The Vibram sole is unique and offers the best of grip and comfort.

It has the best of absorption system for drying out sweat and it uses Uni-Fly system.

It also has an odor prevention provision.

It is a low-cut hiker and is made from quality leather. Also, has waterproof leather with overlays that are protected.

---
10
Wide 4E Hiking Walking Shoes
This is a high quality imported shoe made from synthetic material.

The soles are also made of synthetic material and are long-lasting, durable and comfortable.

The upper is made of leather and mesh and features unique Gore-Tex waterproof technology.

Collar and tongue are padded.

Lacing is easy because of quality metal eyelets.

The midsole made from C-CAP material offers support and cushioning.

---
11
Flexible Wide Toe Walking Shoe
The Orthofeet walking shoe is a breathable and flexible walking shoe that adapts to the shape of your foot for the most comfortable and cool fit.

Breathable and flexible fabric and leather uppers with a lacing system and adjustable Velcro strap for the most comfortable fit.

The design is non-binding to reduce friction and irritation.

An orthotic contoured insole for arch support and cushioned comfort.

Extra depth and toe room for added orthotics and foot and medical conditions such as diabetes, hammertoes, and Bunions.

Stretches to conform to the shape of your foot and to accommodate swelling.

---
Comparison Table for Wide Toe Box Shoes
---
In Conclusion
Wearing shoes that fit comfortably and provide enough room for toe-movement is critical for the health and comfort of your feet. To prevent foot conditions such as Bunions and hammertoes, footwear that does not put pressure on your toes or forefeet is imperative. Always make sure your shoes fit properly and that you have enough room to wiggle your toes without any pressure on your feet.
---
---