Knee pain is something that can afflict anyone, though the causes may vary greatly. The pain can vary from a more localized pain throughout the knee or a continual throbbing or even just tenderness and pain when you use the knee.
Diagnosis and causes of knee pain will depend on the type of pain and where exactly in the knee it is felt.
One sure way to reduce the impact on your knees that may be causing your knee pain, or to provide some comfort and relief, is to wear supportive and well-cushioned shoes.
The Hoka Shoes for Knee Pain come with comfortable support and cushioning features, and some models have a Rocker Sole that reduces pressure on the knee joints, reducing pain in your knees.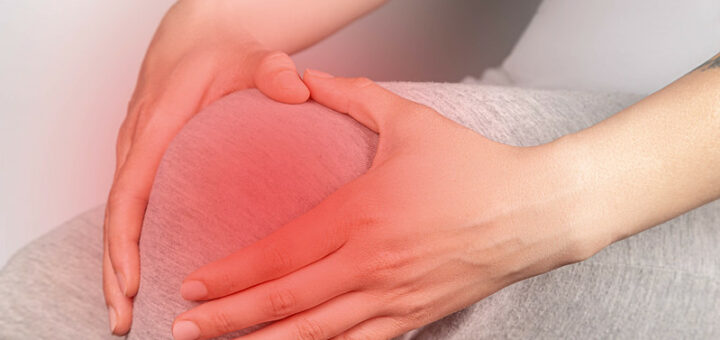 ---
Some Common Knee Issues
Most Knee issues result from overuse, improper footwear, or wear and tear that comes with age.
You also get knee problems related to injuries or overuse injuries.
Here are a few very common knee problems;
Strain and Sprains – You may have strained or sprained your knee ligaments or muscles, which may have occurred because of a sudden blow or twist to the knee. You may have some pain and swelling, as well as difficulty walking.
Torn Cartilage – Trauma to the knee may tear the menisci pads, which are the pads of connective tissue that enhance stability and absorb shock in the knee. Cartilage tears will most likely also occur with sprains. Treatment here may involve a brace or surgery if it is more severe.
Osteoarthritis – One of the most common types of arthritis affecting your knee is osteoarthritis. Osteoarthritis is a degenerative type of arthritis that occurs when the cartilage in your joints, such as the knee joint, starts to wear away.
---
How Your Shoes Affect Your Knees
The wrong shoes may seriously affect your knees, and some shoes may be better than others shoes for your knees.
High-heeled shoes place pressure on your feet and push your foot to the front part of the shoe, which can cause problems with how you walk and balance, which will place pressure on your knees, increasing your risk of injury.
Very flat-soled shoes will offer little to no impact resistance and support for your feet, and there will be a harder impact on your knees and the instability that may lead to a knee injury.
Good shoes are usually athletic and Orthopedic shoes, as they often provide good arch support to distribute weight and impact evenly and provide proper cushioning to ensure good impact absorbency. Likewise, these shoes will have a more accommodating fit and a lower, more stable heel to improve stability and balance overall.
---
Features of a Good Hoka Shoe for Knee Pain
Uppers – Hoka One shoes for knee pain may have breathable engineered mesh or knit uppers, usually with synthetic overlays for structural stability. The shoes come with a moisture-wicking and breathable lining. Some models may have a more secure heel counter or a memory foam padded collar.
The outdoor trail shoe models come with breathable and waterproof Gore-Tex lining.
Fit Options – Most Hoka shoes will have a roomy and relaxed fit. However, some models offer a snugger upper fit, with a locked-down midfoot, such as those with the J-Frame support systems.
Insole – Hoka shoes come with a cushioning insole. You get the molded supportive EVA sock liner, the moisture-wicking soft OrthoLite sock liner, or the regular firm padded insole.
Midsole – For the midsole, you may have a regular firmer EVA or softer Compression Molded CMEVA midsole for cushioning and shock absorbency.
Outsole – Hoka One shoes will have a durable rubber outsole. Some models have a Rocker sole which is ideal for knee pain.
Options – Hoka One shoes are available in more color options sizes: narrow, normal, wide, and extra wide width selections.
---
Reviews: The Best Hoka Shoes for Knee Pain
In our review section, we have added some of the best available Hoka One shoe models that are ideal for Knee Pain;
---
1
The Hoka One Clifton is the ideal shoe to take pressure off your knees as it features an Early Stage Meta-Rocker Sole.
The shoe is a stability shoe with a compression molded EVA midsole and padded insole.
The shoe has breathable mesh uppers and a comfortable fit.
The outsole is a durable rubber with crash pads in the heel for shock absorbency.
---
2
The Hoka Speedgoat is the perfect outdoor trail shoe for knee pain.
The shoe has a Vibram Mega grip outsole for added grip and traction.
It offers foam padding and an EVA midsole for shock absorbency and cushioning.
The uppers are breathable with a waterproof Gore-Tex lining.
---
3
The Hoka One Arahi is a comfortable running shoe for knee pain.
It has a compression molded midsole and OrthoLite sock liner that is soft and cushioning.
The uppers are breathable mesh with a roomy fit.
The outsole is a durable and shock-absorbing rubber.
---
4
The Hoka One Gaviota likewise has a rocker sole to reduce pressure on the knee joints.
It has a J-Frame fit with mesh uppers for stability.
There is a durable rubber outsole with high-wear rubber placement and a foam-cushioned midsole and insole.
The shoe is available in more colors and wider widths.
---
5
The Hoka One Rincon is a comfortable cushioned running shoe for knee pain.
The shoe has a full-length EVA midsole for shock absorbency and a comfortable padded insole for support.
There is a durable rubber outsole, and the uppers consist of a breathable mesh with seamless overlays.
The shoe is available in wider widths and more colors.
---
6
The Hoka One Bondi is a comfortable and supportive shoe for knee pain.
The shoes have lightweight foam cushioning and a comfortable fit with a memory foam collar.
The uppers are a breathable mesh with a textile lining that wicks away moisture to keep your feet comfortable and dry.
The outsole is durable rubber with rear crash pads for impact absorption and zonal rubber placement.
---
Index Table: Top Rated Hoka Shoes for Knee Pain
---
---