Choosing the right shoes for Sesamoiditis may be a challenging task.
You cannot rely on your regular shoes or sneakers to provide comfort and pain relief from Sesamoiditis symptoms. Therefore, you need to consider some characteristics in a shoe for the right support for this condition.
The best shoes for sesamoiditis will provide targeted pain relief where you need it most and proper support to take the pressure off the affected areas.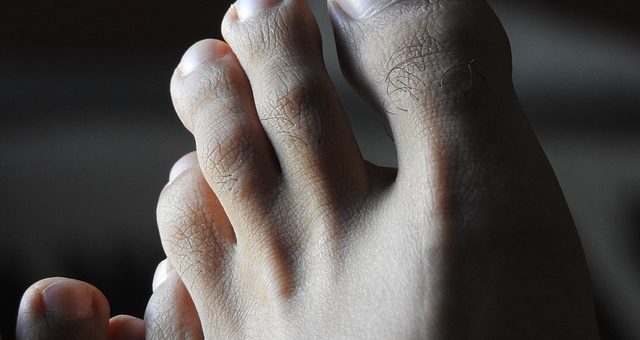 ---
---
Why do You Need Special Shoes for Sesamoiditis
One of the human foot's most tricky injuries or conditions is Sesamoiditis, as the symptoms can vary from bruising and swelling to stiffness in the big toe and annoying pain.
One great relief is that at least 80% of the treatment of Sesamidistis revolves around wearing the correct footwear.
But it would be best if you considered many things, from the right sole and heel to the cushioning and fit of the shoe. Then, of course, there are also different shoe types, as you need all your shoes to provide effective relief.
---
Some Points to Consider When Choosing Sesamoiditis Shoes
So here are a few key points that you need to consider when choosing the right shoes for Sesamoiditis;
Comfort – Sesamoiditis is a painful injury for which you will need a shoe that provides comfort and pain relief. For comfort, you need Excellent shock absorbency in the form of cushioning in the sole and midsole. Plenty of forefoot cushioning or gel padding is ideal as the injury is in the forefoot. Furthermore, the fit should be comfortable with a roomy toe that does not constrict or squeeze your forefoot.
Arch Support – With sesamoiditis, the key is to AVOID placing any strain on the balls of your feet, which can cause even more severe issues. Excellent Arch support in a shoe can most definitely help with this. Please ensure you know your high, low, or neutral arch type, and get arch support suitable to your foot type. In this case, an insole with arch support would also be a good idea.
Forefoot Cushioning and Shock Absorbency – As I have mentioned, because the ball of the foot is affected, your primary concern is to reduce strain on the ball of the foot and keep it well cushioned. So, please look for shoes with some form of forefoot cushioning and shock-absorbing midsole or sole to ensure they are not affected by the balls of the feet.
Wide Toe Box – With Sesamoiditis, the shape of your feet may change, and they may become swollen; therefore, looking for a wide toe box or extra depth design shoe is advised.
Arch Type Percaution – Individuals with a high arch type are at greater risk of developing sesamoiditis, among other issues and injuries. So if you have a high arch, make sure to wear footwear or insoles that accommodate a HIGH ARCH TYPE>
---
Features of a Good Shoe for Sesamoiditis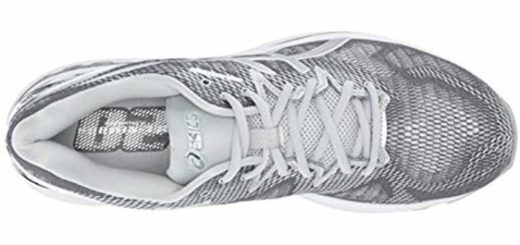 Support features – Look for Stability or Guidance Trusstic Features for smoother movement.
Cushioning – Ensure a Cushioned insole and heel or forefoot padding. You can also look for a Secure and balanced sole with EVA midsole cushioning for shock absorbency.
Uppers – Look for comfortable, lightweight uppers like mesh, textile, or soft leather.
Outsole – Rubber is ideal for the outsole and should have a patterned tread for proper grip and traction.
---
Reviews: The Best Shoes for Sesamoiditis
Below are some excellent choices in various shoe types that are ideal if you suffer from Sesamoiditis.
We hope you love the shoes we recommend!
We may collect a share of sales or other compensation from the links on this page.
---
1
The Gel-Nimbus is the latest in its range from Asics and the perfect athletic shoe for Sesamoiditis.
Available in many color selections to choose from as needed.
It has a mesh and synthetic leather upper that is breathable and lightweight.
A Trusstic System reduces the weight of the sole and retains structural integrity.
The SPEVA Foam midsole and FytiFoam Lyte technology ensure lightweight cushioning and shock absorbency.
A comfortably cushioned insole with a moisture-wicking interior lining.
---
2
These are two stunning dress shoe styles for ladies and gents with comfort technologies ideal for sesamoiditis.
Smooth and comfortable leather uppers and a durable and slip-resistant rubber outsole.
Inside is a lightweight, ergonomic sole with air cushioning and an orthotic insole with excellent arch support.
Excellent underfoot cushioning and comfort.
There is a wider width, extra depth design with a roomy toe area, and comfortable fit.
It is ideal for foot deformities and conditions, including sesamoiditis.
---
3
Walking Shoe for Sesamoiditis
The Grid Omni from Saucony is a comfortable and supportive walking shoe recommended for individuals with sesamoiditis.
Smooth and supple leather and textile upper that is lightweight and breathable.
Available in a black or white color option to choose from.
It has a durable and supportive high-traction rubber outsole.
The Assymetrically engineered sole offers a biomechanical fit.
There is a Rearfoot grid system for cushioning and stability and a comfortably padded insole.
---
4
Walking Shoe for Sesamoiditis
The Ghost from Brooks is a top favorite for persons suffering from sesamoiditis and is the perfect walking or running shoe.
I am including many color options for you to look over.
A durable, high-traction rubber outsole and engineered mesh 3D fit print technology on the upper stretch and structure.
A BioMoGo DNA Loft cushioning system is soft and balanced for responsive cushioning.
A smooth and stable ride with the segmented crash pad and shock absorbing system integrated into the shoe.
Excellent support and cushioning, as well as neutral arch support.
---
5
The Apex Athletic is another superb option for casual and comfortable sesamoiditis shoes.
There is breathable and lightweight leather and synthetic uppers.
There are two removable cushioning layers so you can adjust cushioning and flexibility.
It offers excellent medial support with a medial PO for Overpronation and sesamoiditis.
Scotchguard protected water resistance and qualified for A5500./
---
6
Casual Shoe for Sesamoiditis
The Wave Cruise is comfortable and casual. Wear lightweight shoes for Sesamoiditis.
A soft and supple leather upper is available in a few color selections.
It has a durable and high-traction rubber outsole.
Features a plush and comfortable Ortholite footbed, which provides cushioning and moisture control.
There is HTPE technology and arch and heel support for optimal support.
Also features smooth, moisture-wicking interior linings.
---
7
Sesamoiditis Running Shoe
The Gel-Cumulus from Asics is a Superb model for comfort and relief of Sesamoiditis symptoms.
The forefoot and rearfoot gel technology absorbs shock and protects these fragile areas.
There is an Impact Guidance system for better gait efficiency and stability.
With SpevaFoam and Flytefoam technology, you have optimal shock absorbency in the midsole.
For comfort, an Ortholite sock liner cushions and manages moisture.
The upper is lightweight and breathable with mesh and synthetic materials.
---
8
Slip On Sesamoiditis Walking Shoe
A comfortable and Breathable slip-on Walking shoe for Sesamoiditis.
You can choose between many colors in this comfortable slip-on model from Skechers.
A comfortable Air Cooled Goga Mat insole and a lightweight Ultra Go outsole for cushioning and support.
The uppers are very light and breathable, made from flexible mesh.
The shoe also boasts an easy slip-on and off design.
---
9
The Orthofeet Glacier and Tivoli Boot is a comfortable and cushioned ankle boot that offers superb cushioning and shock absorbency for Sesamoiditis.
These two models are exceptionally comfortable boots that are ideal for sesamoiditis.
There are many layers of cushioning with a contoured and arch supportive design in the footbed.
The sole offers good stability and is very durable with a durable rubber outsole.
The uppers offer a roomy and comfortable fit made from soft leather with an extra depth design.
---
Index Table: Top Rated Shoes for Sesamoiditis
---
---