Why is it that we love The New Balance Walking Shoes?
New Balance offers a range of walking and running shoes that have some amazing attributes and excellent style, comfort, and durability qualities.
New Balance is a well know and trusted sports brand that is popular amongst many athletes as well as other individuals for casual wear.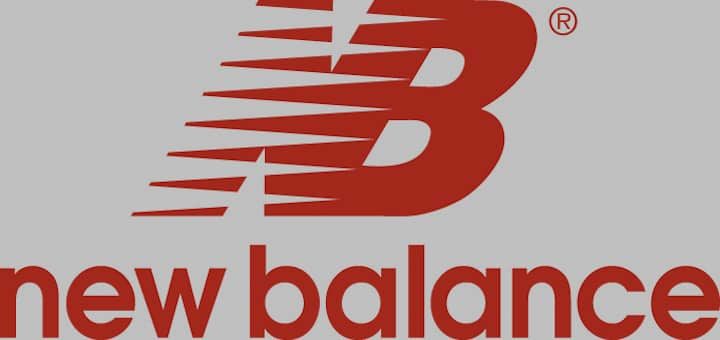 ---
Using a Running Shoe as a Walking Shoe
Most running shoes are acceptable to be used as a walking shoe, with the difference that a walking shoe needs less cushioning and flexibility and should have a heel to toe drop no more than 8 millimeters. For general walking and casual wear, a typical walking shoe that is lightly cushioned with less flexibility and no or little heel to toe drop is required.
Running shoes are also available in Stability control and Motion Control options; these shoes have features that control movement and prevent over or under pronation.
General walking shoes offer stability and are more rigid, whereas, for fitness walking, it is better to opt for a more flexible training shoe. A running shoe is a more suitable option for running and fitness or fast-paced walking.
Characteristics of New Balance Walking and Running Shoes
The New Balance Walking and Running shoe range features some fantastic characteristics for comfort, support and durability;
An orthopaedic range available for foot conditions such as neuropathy and Diabetes.
New Balance Shoes are available in a large range of sizes and width sizes such as narrow, medium wide and extra wide.
The popular ACTEVA Lite midsole provides just enough cushioning to absorb shock and ensure a comfortable walk.
New Balance shoes are lightweight and breathable.
The New balance Trail walker has a protective outsole that also offers good grip on slippery surfaces as well as waterproof construction.
Rollbarr and Motion control technology in some of the models aid in preventing excessive pronation.
Some models have an injection molded EVA midsole for added shock absorbency and comfort.
Flexgrooves for improved flexibility.
The durable rubber outsole ensures comfort and long lasting traction.
---
Reviews: New Balance Walking Shoes
Here are some of the top-rated models of New Balance Walking and Running Shoes suitable for Walking;
---
1
This great looking New Balance orthopedic shoe is available in four shades and reasonably priced.
The New Balance MW928 is designed to provide day-long comfort, and it is a designated A5500 diabetic shoe.
The outsole is made of rubber and the upper with leather.
Available in an extremely wide range of sizes and width.
These shoes have garnered extensive rave reviews from users who find these comfortable and fashionable among the New Balance walking shoes for men & women.
---
2
This is one of the
best lightweight walking shoes
as the manufacturers take great care to use light but sturdy materials to make it very comfortable indeed.
The New Balance 10v4 weighs only 215 grams or 0.47 pound (7.5 oz)
In keeping with their objective of providing comfort, the New Balance 10V4 walking shoes have an ACTEVA LITE midsole for premium comfort.
With features such as interlocking Sure-Laces and an ACTEVA LITE midsole for extra comfort on long-mileage walks.
Like many New Balance shoes, you can pick a wide width shoe in case you have a wide foot.
---
3
The New Balance 1400V1 is a Trail Walking Shoe that provides ankle protection, prevents slips on uneven floor surfaces, and will keep your feet dry and protected against all nature's elements.
Durable leather uppers with a waterproof membrane.
Rollbar technology to prevent overpronation and ensure stability.
The compression-molded EVA midsole delivers exceptional cushioned support and comfort.
A durable, anti-slip, and protective outsole that will prevent punctures.
---
4
Comfortable Walking Shoes
The New Balance MW769V1 and WW669V1 are a rugged-looking pair of walking shoes that will ensure long-lasting comfort and durability.
Comfortable and flexible synthetic uppers.
The ABZORB shock-absorbing cushioned midsole will reduce stress on feet and lower limbs and provide essential support.
A lightweight cushioned midsole ensures all-day comfort and support.
The durable lugged rubber outsole will keep you well-grounded.
---
5
A classically styled walking shoe available in black, white, and gray for everyday wear and any occasion.
Durable leather and textile uppers for a stylish and comfortable fit.
Rollbar technology to control pronation and provide more stability in an everyday casual walking shoe.
The cushioned foam midsole ensures luxurious comfort and support.
A durable rubber outsole for exceptional grip.
---
6
The New Balance 847V2 is the perfect walking shoe for fitness walking as it provides all the support functions of a running shoe as well as lightweight, breathable comfort.
This shoe is manufactured from breathable and lightweight cotton and elastane with a Lightning Dry moisture-wicking lining to reduce foot fatigue and keep your feet dry and fresh.
The ABZORB cushioning and Ortholite foam insert provide lightweight support and comfort.
A Rollbar stability system ensures that you do not pronate excessively.
A durable rubber outsole with Ndurance rubber compounds on all the high-wear areas of the outsole.
---
7
Medically Approved Walking shoe
The ideal balance of comfort, support, and value are offered by this walking and training shoe from New Balance.
This shoe is a Medicare-approved shoe for Diabetics.
You can choose from leather or suede material options.
This shoe will provide you proper midfoot support thanks to its internal shank and injection-molded EVA midsole.
Both the collar and the tongue are padded.
Dual-density padding for the collar, so your feet will be properly secured while you walk.
The incorporated of flex grooves in the synthetic outsole make the New Balance 608V4 to be a very flexible and stable walking shoe.
---
New Balance offers a Walking shoe model for every terrain, walking style, and foot type. You cannot go wrong with any one of the selected walking shoes offered by New Balance. New Balance is a leading expert in sports and performance wear, and their walking shoes are of the best quality with the finest features and characteristics.
---
Comparison Table: New Balance Shoes for Walking
---
---