Capsulitis is a painful condition that usually affects the second toe joint, causing pain and swelling.
Capsulitis is when the tissue surrounding a nerve in the foot becomes inflamed and causes pain, tingling, and numbness in the toes. It is a common cause of foot pain and can affect people of all ages.
In Capsulitis, you want to ensure that least to no pressure or weight is exerted on the affected toe; thus, a motion control shoe with a stiff sole is your best option.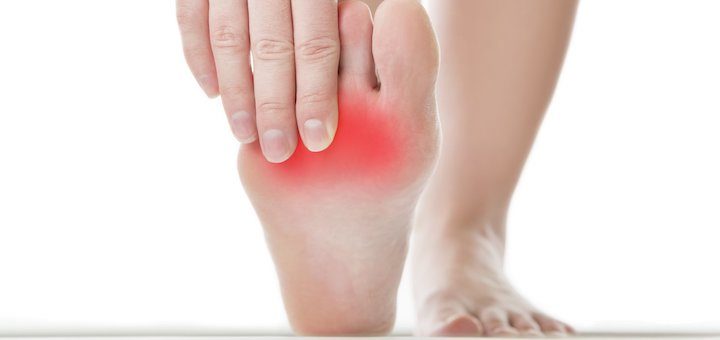 ---
---
Capsulitis Causes and Symptoms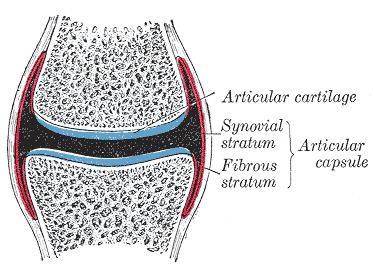 What is Capsulitis – The Ligaments around the joint and the base of mainly your second toe form a capsule, helping the joint function properly. When this ligament becomes inflamed, it is called Capsulitis, which can cause pain and discomfort. If left untreated, it leads to weakening surrounding ligaments and dislocation of your toe.
Capsulitis can likewise occur in the other smaller toes, although it is more prone to affect the second toe alone.
Causes – Generally, Capsulitis occurs due to abnormal foot mechanics when the ball of your foot beneath the toe joints bears excessive weight and pressure. An unstable arch, Bunions, and a longer second toe area are common causes of Capsulitis.
Symptoms – Pain in the ball of your foot, which feels like marble or a bunched-up sock in your shoe, swelling at the toe base, and pain when walking barefoot may all be symptoms of Capsulitis.
---
Treatments of Capsulitis
Unless the condition is extremely severe and you may need surgery, I advise you to consult your physician or follow these simple treatment and pain relief methods.

Rest – Stay off your feet and take breaks between activities.
Ice – Ice packs can reduce swelling and relieve pain.
Oral Medication – Non-steroidal anti-inflammatory medication may help to reduce pain and symptoms.
Excercise – Stretching exercises help to warm up and strengthen the muscles, particularly before activities.
Orthotics – Certain orthotic devices in your shoes, such as Arch support and Metatarsal Pads, can help to reduce pressure on the area and disperse weight.
Shoe Types – The correct footwear is crucial; I recommend a shoe with a stiff sole, proper arch support, and good motion control.
---
Benefits of Wearing Shoes for Capsulitis
Choosing shoes that provide support and cushioning to help reduce strain on your feet and alleviate discomfort is important. Here are some potential benefits of wearing shoes for capsulitis:
Improved comfort: Shoes with good arch support and cushioning can help reduce strain on the feet and alleviate discomfort caused by capsulitis.
Better support: Shoes with a wide, stable base and arch support can help distribute weight evenly across the foot and provide better support for capsulitis.
Customized fit: Shoes with adjustable straps or laces can achieve a secure, customized fit that supports your capsulitis.
Protection for the feet: Shoes can protect your feet from the elements and provide support and cushioning when walking or standing for long periods.
Increased stability: Shoes can provide additional stability for the foot and ankle, which can be helpful for people with capsulitis.
---
Best Shoe Features for Capsulitis
Wide Toe Box – Look for a shoe with a wider toe box that allows you to spread your toes out comfortably.
Cushioning It is cushioned to absorb shock and disperse pressure.
Rubber Sole – A rubber sole is perfect to provide a sturdy and shock-absorbing platform. Could you ensure the sole is stiff and thick rather than flexible and thin?
Uppers – Lightweight construction and good ventilation.
Stability – Motion control technology and the right arch support.
---
Reviews: Best Shoes for Capsulitis
We hope you love the products we recommend!
We may collect a share of sales or other compensation from the links on this page.
---
1
Capsulitus Walking and Running Shoes
The New Balance 860 is a comfortable and versatile athletic shoe for persons with Capsulitis.
The Uppers are engineered mesh with a no-sew application.
There is a 3D Molded heel cup that provides a more secure fit.
The TRUFUSE midsole and cushioned insole provide cushioning and shock absorbency.
Furthermore, a durable rubber outsole made from Blown rubber ensures excellent traction.
---
2
Athletic Shoe for Capsulitis Symptoms
The Brooks Addiction is an athletic-style sneaker worn casually or for walking and running, ideal for Capsulitis symptoms.
Mesh and synthetic uppers are lightweight and breathable to keep your feet dry and cool.
Plush and comfortable cushioning that absorbs shock and prevents pressure on painful toes.
A progressive diagonal rollbar helps to control motion and prevent overpronation.
A removable foam insole and BioMoGo DNA midsole for long-lasting cushioning and shock absorbency.
It is manufactured with environmentally friendly and long-lasting materials.
A thick and durable rubber outsole that offers excellent traction on a variety of surfaces, as well as dispersing impact and weight for less pressure on your feet and toes.
---
3
Capsulitis Work and Outdoor Shoe
The Merrell Jungle Moc Slip-On Waterproof outdoor shoe has the perfect fit and design for people with Capsulitis.
The uppers are soft suede leather.
There is an internal shank in the sole for stability and underfoot protection.
The EVA footbed and midsole ensure cushioning and shock absorbency.
The shoe has a waterproof membrane and slip-resistant rubber outsole, ideal for outdoor excursions and walking trails.
You can also select between a few neutral color options.
---
4
Casual Wearing Shoe for Capsulitis
Altra has a few models of athletic shoes that have the perfect features to help alleviate and treat the symptoms of Capsulitis; the Intuition an Instinct has a more casual style that you can use for athletic activities and all-day casual wear.
The platform is fully cushioned with a Zero Drop design and a Foot-shaped Toe box, ideal for pressure relief and dispersing impact to protect painful toes.
Textile and synthetic uppers offer a soft and comfortable fit with breathability.
A thick and durable rubber outsole enhances shock absorbency and ensures excellent traction.
Full rubber coverage is outside the shoe for additional abrasion resistance and protection.
It's available in a few color varieties in men's and women's models.
A comfortable and casual shoe that can be used for running and walking.
---
5
Dress Shoes for Capsulitis Relief
These therapeutic dress shoes from DR. Comfort will ensure you remain pain-free and that your feet are well supported for an evening out, a special occasion, or even just wearing to the office.
Soft and supple leather uppers with a seamless lining for less irritation.
Extra-depth design with a removable cushioned insert for your orthotics.
Therapeutic comfort with additional Gel inserts included.
Available in extended sizes and wider widths for more toe room and better movement.
A durable and high-traction rubber outsole that absorbs impact to protect your feet and toes.
These shoes are perfect for formal occasions and professional environments without sacrificing comfort.
---
6
The Saucony Echelon is a comfortable and accommodating shoe for walking, ideal for Capsulitis.
This shoe is available in wider widths, which will help to accommodate painful foot conditions.
The uppers are made of durable leather and are available in black or white.
An EVA midsole and a Progrid Heel for shock absorbency and cushioning.
Stability and motion control features.
Comfortable and soft footbed with a removable insole that allows you to use your orthotics.
For durability and better traction, a carbon rubber outsole with a blown rubber flexible forefoot.
---
7
One of the most comfortable orthopedic slippers that are perfect for any foot or health condition as well as Capsulitis.
Soft and flexible neoprene or corduroy option uppers that conform to the shape of your feet.
The footbed is fully cushioned for comfort, and there is a slip-resistant, durable rubber outsole.
A Velcro strap allows you to adjust the fit, and the opening is extra large for easy access.
Snug and comfortable for leisurewear indoors and outdoors to relax and soothe your feet.
---
8
Breathable Athletic Shoe for Capsulitis
The Altra Lone Peak is designed to enhance your natural foot positioning and walking form and allow for better toe splay and more impact resistance.
Synthetic and mesh uppers for breathability.
High-top design for better ankle support and stability.
A fully cushioned Zero-Drop platform Foot shape Toe box for better toe splay and movement.
Cushioned insole offers medium cushioning and stability.
A thick and durable rubber outsole.
A trail outsole tread ideal for outdoor use and abrasion-resistant reinforced critical areas.
Available in a few colors to choose from as needed.
---
Index Table: Top Rated Shoes for Capsulitis
---
---