The Saucony Mad River TR 3 release date is October 12, 2023.
The Saucony Mad River TR 3 will have the following main updates: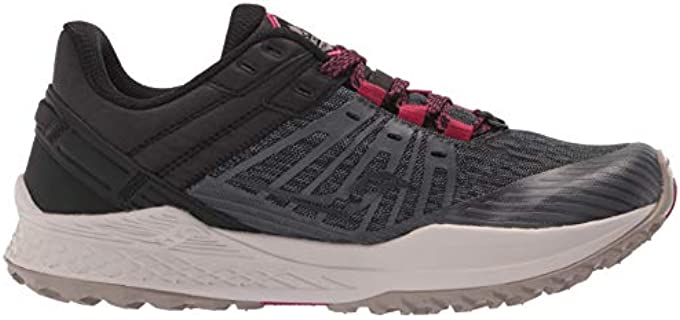 The new Saucony Mad River TR 3 will offer a feel-good ride that is much more forgiving and smooth for road running and even trails.
You will easily be able to switch from road to off-trail with the new model without having to compromise and comfort features.
It will offer a much more versatile and reliable grip.
There will be improved cushioning and more high-performance support features.
The design will have some improvements concerning protective features.
The fit will be more sock-like and secure with enough toe room.
Previous model of the Mad River TR:
The Saucony Mad River TR 2 release date was on February 26, 2021.
---
Latest Version of the Saucony Mad River TR
*
---
Video
---
Price
The MSRP (Manufacturer's Suggested Retail Price) for the Saucony Mad River TR 3 will be $110.
The new Saucony Mad River TR 3 will have an average price for such an excellent quality shoe.
Arch Support and Pronation Control
The Saucony Mad River TR 3 will be a neutral shoe for neutral pronation.
It will be ideally suited for a neutral or high arch type, as it will have more cushioning and fewer stability features.
There will be good shock absorbency for a forefoot or midfoot trike.
Terrain
The new Mad River will ideally be a Trail shoe, although it will also be suitable for roads.
The description also added that with improved traction, it would be suitable for wet and snow conditions.
Use
The new Saucony Mad River Tr 3 will be a running, hiking, or walking shoe of your choice.
It will be suitable for all terrains, wet and dry, and for uses for general wear or running.
Durability
The improvements made to the new model will make it much more durable.
As it will be more of a trail shoe, it will be effectively durable in most situations.
Fit and Sizing
There will be a medium fit that will wrap your feet for security.
The toe box, however, will be slightly roomier.
There will be regular fit options available only.
Weight
The Weight for the men's model will be 300 grams.
The weight for the ladies' model will be 272 grams.
The weight will be more substantial because of improved features.
---
Elevation of the Saucony Mad River TR 3
Heel Height
There will be a heel height of 28.5 mm.
The heel will be more stable for a trail shoe.
Forefoot Height
The forefoot height will be 24.5mm.
The forefoot height will be suitable, offering good stability and balanced flex for on and off-road use.
Heel-to-Toe Drop
The 4 mm heel-to-toe drop will be ideal for a Trail shoe.
It will offer you much better ground feel and stability on uneven surfaces.
---
Components of the Saucony Mad River TR 3
Outsole
The outsole will be a durable high traction rubber.
The PWRTRAC tacky rubber construction will be used with much more rugged multi-directional lugs on the tread.
You will be able to tackle any surface, wet or dry, with confidence and at any speed.
Midsole
The PWRRUN midsole will be enhanced and will have a higher density for more responsive cushioning.
You can expect very durable and reliable cushioning with excellent shock absorbency, as well as a more comfortable insole.
Upper
The Uppers will still remain 100% synthetic and textile materials.
The material will have improved durability with reinforcements in key areas.
The shoe will be water resistant. However not fully waterproof.
It will have a breathable and protective design, with a smooth moisture-wicking lining.
---
Saucony® Mad River TR vs. Peregrine
---
*
---
---
---