A Certified Fitness Trainer for the past 4 years, with a great taste for fashion, trends, and culture.
As a Personal Trainer, I assess my customers' bodily strengths and weaknesses and create customized workout plans.
These plans provide physical and mental guidance and monitor progress on a regular basis.
The most important thing for me is to make sure that customers don't get injured while training.
---
Follow / Contact John Max Via
---
Latest Articles by John Max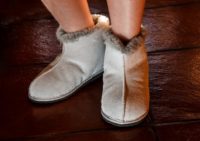 Neuropathy affecting the feet and lower limbs holds many discomforts, pain, and dangers; therefore, ensuring you have the right protective footwear is good. A good slipper for Neuropathy can provide…