Many of us aren't into running and sports but prefer walking and enjoying the sights. Or even just if you are in recovery, walking is an excellent way to get back on the horse again.
However, you need to equip your feet even just for walking properly. So what is not better than a top brand of Walking shoes that can support your active lifestyle?
Saucony is a well-known brand, and they have an outstanding range of walking shoes that we can talk about today for your own needs.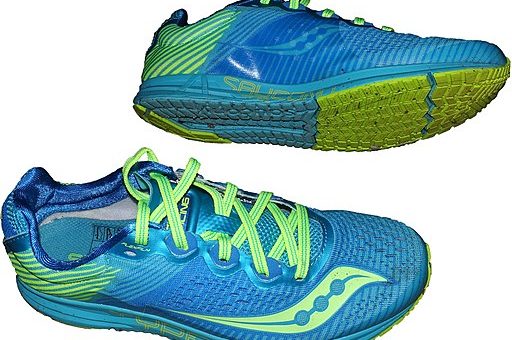 ---
---
Who is Saucony?
Before we get into Saucony Walking shoes, let us first take a look at who Saucony is as a company and where it originated from;
Saucony was founded in 1898 in Pennsylvania on the Banks of the Saucony Creek by four business people.
A Russian immigrant A.R. Hyde bought the company Saucony in the 1960s and moved it to Cambridge.
A.R. Hyde was a top athletic shoe company owner, and after buying Saucony, two of his Saucony athletic shoe models were rated in the top ten by the Runners World Magazine, making a name for this brand in 1979.
From here on, the Suacny athletic brand became more popular and diverse, and today, it is one of the top athletic brands manufacturing some of the best athletic and sports shoes available.
Saucony also designs and manufactures some of the best road and trail walking shoes.
---
Some Popular Saucony Walking Shoe Ranges
Looking at the best Walking Shoes from Saucony, here are a few popular ranges;
Integrity ST 2 – The Integrity ST2 is a durable walking shoe that combines cushioning for comfort, high-impact resistance, and a durable and high traction rubber outsole.
Omni Walker – What I love about it and has its more dressy style so it can be worn for all occasions and even for work purposes. The upper consists of leather that is perforated for breathability, and it is comfortable cushioning and stability features. This is also the ideal model for Overpronation.
Peregrine – The Peregrine has a more grippy and trail-specific outsole depending on the model. The Peregrine is an outdoor walking protective shoe with a lug outsole, cushioned footbed, and protective and breathable uppers.
Excursion GTX – Another excellent outdoor and trail walking model is the Excursion GTX, with its trail-specific mesh uppers and triangular lug outsole that grips all-terrain for good footing.
---
Features of a Good Saucony Shoe for Walking
Uppers – Mesh, synthetic, or leather upper with perforations for breathability, and trail-specific mesh upper for trail walking shoes.
Cushioning – A PWRRUN cushioning system, or PowerGrid Cushioning system, along with a Compression-Molded EVA midsole and HRC impact pads are used for shock absorbency and cushioning. The Cushioning systems also offer stability and pronation control in their structure.
Outsole – The outsole consists of thick and durable rubber with a lug pattern in the trail-specific shoe models and a patterned tread in the road walking shoes.
Fit and Color Options – there are different width options and many color variations in different modesl.
---
Reviews: The Best Saucony Shoes for Walking
These are some of the best ranges and shoe models from Saucony, which make for the best walking shoes;
---
1
One of the top-rated walking shoes ranges from Saucony is the ISO range.
Synthetic and mesh upper allow these shoes to be very lightweight unbreathable, offering a flexible and comfortable fit.
There is an Everun topsole for cushioning and a Perform midsole for better shock absorbency.
The rubber outsole ensures excellent traction and is highly durable.
You can also select between a few color options in the Ride ISO 2
---
2
Shoe for Walking Outdoors
The Excursion TR range from Saucony is one of their favorite Trail and outdoor walking shoes.
The Excursion TR12 is a comfortable and breathable trail-specific running and walking shoe.
The upper comprises synthetic materials with a Gore-Tex waterproof and breathable membrane.
The GRId cushioning offers exceptional support and shock absorbency.
The Trail specific outsole is responsive and very durable with high grip traction.
---
3
The perfect leather walking shoe from Saucony can also be worn as a casual or work shoe daily.
The Omni Walker has solid leather upper with perforations for breathability.
You can get the Omni walker in white or black leather with a similar colored sole.
There is a compression-molded EVA midsole for shock absorbency and a comfortable insole.
The Engineered Asymmetrical Sole also offers a Bio-mechanical fit, and the Walk Trac outsole patterns ensure a good grip.
---
4
Breathable Trail Walking Shoe
From Saucony, the best trail walking shoe is the Cohesion 14.
The Cohesion is a trail walking and running shoe with a synthetic mesh upper for breathability.
The VersaFoam cushioning technology offers energizing cushioning.
There is a durable rubber outsole with added traction.
For support, there is a Heel Grid system for stability and cushioning.
---
5
Casual Sneaker for Walking
The Jazz Pro Classic from Saucony is an everyday casual wearing Low Top sneakers that can also be used for walking.
The Jazz Pro offers casual comfort for walking or everyday wear.
The upper consists of leather and mesh with a secure lace-up system.
There is a comfortable cushioned insole and textile lining to keep you dry.
The EVA midsole absorbs shock, and the rubber outsole ensures durable traction.
You can also choose between a few color variations in this model.
---
Index Table: Top Rated Saucony Shoes for Walking
---
---