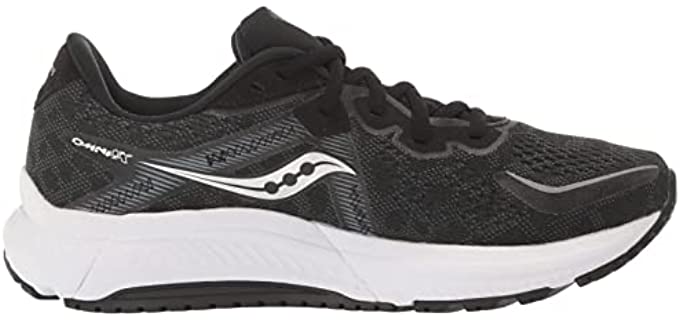 The expected release date for the Saucony Omni 21 is on August 23, 2023.
The Saucony Omni 21 will have the following main updates:
The new Saucony Omni 21 will be an improved model from the predecessor, which is a Motion Control shoe for pronation issues.
It will be the perfect solution for individuals who have flat feet, who overpronate more severely, and who suffer from heel pain or plantar fasciitis.
The shoe will be extremely stable with springy cushioning and a more glove-like fit.
You will enjoy much smoother transitioning when walking and running.
There will be new attractive designs available, with improved breathable uppers.
Previous model of the Omni:
The Saucony Omni 20 release date was on June 29, 2021.
---
Latest Version of the Saucony Omni
*
---
Video
---
Price
The MSRP (Manufacturer's Suggested Retail Price) for the Saucony Omni 21 will be $130.
As you will see, with all the superb expected additions, there may be a slight price increase.
You could, however, consider different retailers to get the best prices.
Arch Support and Pronation Control
The Saucony Omni 21 will be a full Motion Control Stability Shoe.
It will be suitable for individuals who have flat feet, low arches, who overpronate, and who may suffer from heel pain or Plantar Fasciitis.
The cushioning will be balanced and stable.
The design will be suitable for heavy and big guys.
Terrain
The new model will be a road shoe.
You would be able to use it on most hard surfaces.
Use
Ideally, it will be a running shoe.
However, it will be more suitable for daily jogging and long-distance running than racing.
Durability
With improvements, it will be more durable.
Because it is a heavy and big guy shoe model, it will offer exceptional durability.
Fit and Sizing
The fit will be available in a normal or wide-width fit.
The toe box will be roomier.
Weight
The men's model will weigh 332 grams, and the women's model 292 grams.
Being a motion control shoe, it will be more on the heavy side.
---
Elevation of the Saucony Omni 21
Heel Height
There will be a heel height of 34 mm.
The heel will offer excellent support for Plantar Fasciitis.
Forefoot Height
The forefoot will be 26 mm high.
The forefoot will also be ideal for striking.
Heel-to-Toe Drop
The 8 mm heel-to-toe drop will still remain.
It will be ideal for a stability-type running shoe.
---
Components of the Saucony Omni 21
Outsole
You can look forward to the slightly more flexible TRI-FLEX outsole design.
The outsole will be very durable with excellent traction.
Midsole
The Saucony Omni 21 will have a PWRRUN cushioning system for a more springy feel and energy return.
There will be iBR in the forefoot and XT-900 in the heel for more durable and supportive cushioning.
The extended medial posts will support the natural alignment of your body and help to control motion.
Upper
The Omni 21 will have an improved engineered spacer mesh upper, which will be more stretchable and breathable.
There will be a more roomy toe box.
The FormFit hugging design will be kept with 3D print comfort for structure and support.
Some new colors and designs may be available.
---
*
---
---
---