When first starting any exercise program you will always hear the word "Cardio" first. Cardio Exercise is the basis upon which all other forms of exercise are built.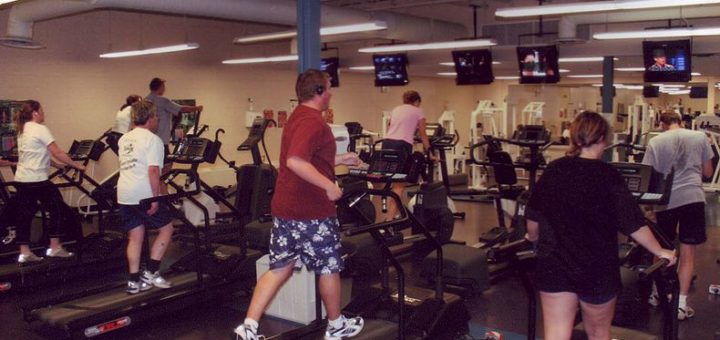 Cardio exercise comes in many forms such as running, cycling, swimming and many more. As with any sport type, you will need the right shoe type to perform Cardio routines that
support your feet and prevent injury
Cardio in a Nutshell
Definition – Cardio Exercise simply means that you are doing a rhythmic activity to raise your heart rate and burn calories.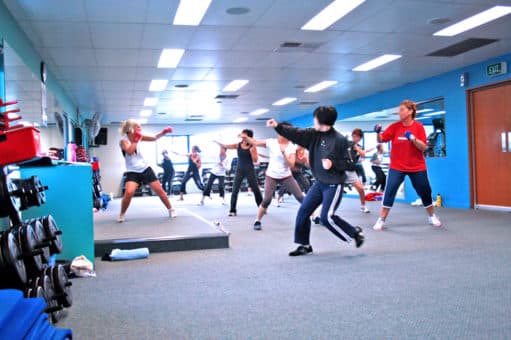 Cardio Exercise Benefits
Burns fat and calories for weight loss.

Strengthens your heart muscles.

Reduces the risk of heart attacks, high cholesterol, diabetes, high blood pressure, and some cancer forms.

Provides relief from depression and anxiety.

Reduces stress and improves sleep.

Improves your libido.

Creates confidence and self-acceptance.

Weight-bearing Cardio improves Bone density.

---
Corresponding Shoes to Type of Cardio Exercise
Because any form of exercise has some impact on your feet, you do need shoes that provide protection against injuries, and that support your feet.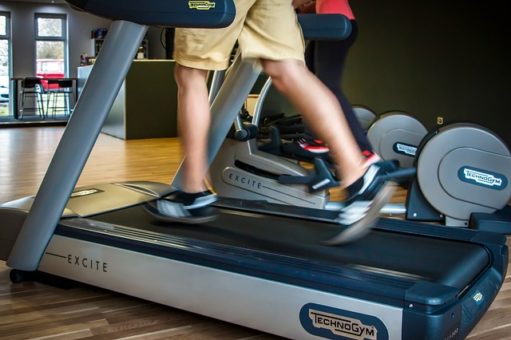 Here are some of the main forms of Cardio Exercise and their Shoe Type requirements

Weight Lifting Cardio -Weight lifting can be a form of Cardio exercise, but likewise requires a specialized shoe that is durable and provides the right amount of grip and support, therefore, a firm sole and flat gripping athletic shoe are key for weight lifting, so stick to a thin and flat sole.

Cardio Classes – Cardio Classes such as Zumba, Dance, Aerobics or even Kickboxing are ideal as a Cardio workout. For this type of Cardio Excercise, I would recommend a general Cross Trainer for kickboxing and Aerobics, and a Dance trainer for Dance or Zumba Classes that features a Pivot Point on the outsole and more flexibility.

Cycling and Spinning -For this form f exercise a specific shoe is needed for either indoor Spinning Classes, or outdoor Cycling, make sure that you have a snug and secure fitting shoe with a flexible sole and good grip.

Treadmill -Whether you are running on a road, indoor court or the treadmill, your shoe type is closely the same, a good running shoe should do in this case with the right arch support and pronation control if you tend to overpronate.

Running or Walking Outdoors – A good running or walking shoe that provides good shock absorbency and cushioning with a high traction durable sole is ideal for walking and running as a form of Cardio exercise. If you are walking on a tar or concrete surface a general running shoe should do the trick, while for outdoors on uneven surfaces and trails I would recommend a trail walking or running shoe.

---
Features of a Good Cardio Exercise Shoe
Breathable and comfortable uppers with mesh and leather for stability.

A secure lace-up or Velcro fit.

Cushioning and shock absorbency.

Good arch support for your arch type.

Moisture-wicking lining.

Durable rubber or synthetic outsole suitable to the type of cardio exercise.

Well constructed and comfortable fit.

---
Reviews: Best Shoes for Cardio Exercise

1
Running Shoe for Cardio Exercise Running
We start off with the Asics Running shoe which is perfect for running on the treadmill, road or an indoor court.
Fabric upper construction that is lightweight, durable and breathable, with the addition of reflective materials for running at night.

An AHAR rubber outsole that has the excellent abrasion resistance and is placed as reinforcement in critical high wear areas.

The heel clutch system and exoskeletal heel counter improves support and creates a slight heel lift.

Flytefoam Lyte technology in the midsole ensures lightweight shock absorbency and cushioning.

SPEVAFOAM ensures a soft platform feel and comfort in the shoe, with full-length support and cushioning.

---
2
Weight Lifting Cardio Shoe
If you are doing weight lifting as part of your Cardio Routine then you will need a specialized shoe, such as the Reebok Legacy lifter, with a flat sole and better grip.
Synthetic leather uppers with a secure Velcro closure and Exoframe technology for additional support in the heel.

A TPU heel piece for stability and control and a Grip rubber outsole for traction and durability,

The anatomical shape is customized to fit your feet like a glove.

The uppers are perforated with mesh insets for enhanced breathability and ventilation.

---
3
Aerobics and Dance Class Cardio Shoes
The Pure Boost Go from Adidas is an all in one Zumba, Aerobics and dance class workout shoe, which as you know are all excellent cardio work out routines.
Lightweight and breathable textile uppers construction with a durable knit.

A Fitcounter molded heel for a more natural fit and better movement while protecting your Achilles' tendons.

The stretched rubber outsole offers flexible underfoot movement for a more energized ride.

Responsive cushioning that delivers the best in energy return.

---
4
Cardio Spinning and Cycling Shoe
For spinning classes indoors or even outdoor cycling, I highly recommend the Tomaso Roma and Pista for performance and comfort.
Designed specifically for the demands of a spinning class with a dual cleat compatibility option to accommodate all pedal types.

The Look Delta Cleats come additionally for Pelton compatibility.

Durable synthetic leather uppers with just enough padding for comfort without hindering performance.

Ventilated mesh portions allow better breathability to keep your feet cool, while, the precision fit design hugs your feet for a secure and comfortable fit.

Available in a few design and color choices.

---
5
The Asics Gel Craze 4 is a Cross Training shoe that is ideal for all types of cardio exercise as well as general training routines. You can likewise use this cross trainer for aerobic, kickboxing, Zumba and even dance classes, as well as on the treadmill or other Cardio machinery.
Durable and comfortable synthetic uppers construction with a smooth lining.

Features Fuze GEL midsole technology made with Fuze GEL and Foam for lightweight comfort and cushioning.

Excellent rearfoot shock absorbency and forefoot bounce back.

An AHAR outsole that has high abrasion rubber also placed at all critical areas for reinforcement and durability,

The Solyte midsole material is lighter in weight with SPEVA to enhance cushioning and durability.

Available in plenty of color options to choose from.

---
Reviews: Highest Rated Shoes for Cardio
---
Please Rate this Article:
---
---