As you have noticed, clothes for Hip Hop Dancing tend to be loose and baggy, but when it comes to shoes, there are a few things to consider in the best shoes for Hip Hop dancing.

---
Do You Need Special Shoes for Hip Hop Dancing
As a rule, you do not need specific shoes for Hip Hop Dancing, yet proper dancing shoes will perform much better and more comfortably.
Though, there are some shoe types and designs that are much better for Hip Hop dancing.
One thing to keep in mind is that Hip Hop dancing requires comfort and confidence, so finding a shoe that fits you comfortably and reflects your style will be the two most important aspects.
---
Shoe Types that Are Ideal for Hip Hop Dancing?
Well then, that said, here are some shoe styles that work well for Hip Hop Dancing;
High Top Glam Sneakers – The Glamour High Top sneaker with colors and glitter is a favorite among many Hip Hop dancer for its style and comfort.
---
HIIT and Cross Trainers – Cross Training and HIIT training shoes make for beneficial Hip Hop training shoes with comfort, support, and durability features that are perfect for this art.
---
Split Sole Dance Sneakers – The professional and general design for dance sneakers for Hip Hop and other dance forms is the Split Sole Dance Shoe. Then this would be your specialized Hip Hop Dance shoe that offers much more flexibility and a more extensive range of movements.
---
Sneakers – Your general sneaker styles such as the Adidas originals and similar shoe brands are also ideal for Hip Hop Dancing and come in many color varieties and patterns.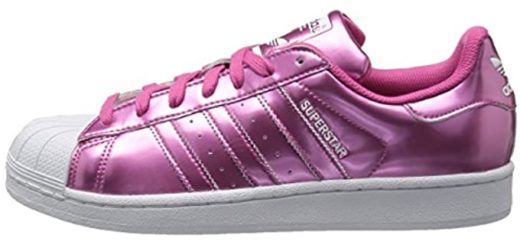 ---
Features of a Good Shoe for Hip Hop Dancing
If you have chosen your desired style of Hip Hop dancing Shoes, here are a few support and durability features to take heed of;
Arch and Ankle Support – Because of the range of movements, stomping, and squatting involved in Hip Hop dancing, arch, and ankle support is vital. A snug-fitting and supportive collar with arch support for your arch type are what you need here.
Breathable Uppers – Hot feet become sweaty, and friction then causes pain and blisters. So look for breathable uppers with an excellent moisture-wicking lining.
Traction – A good rubber sole with a high traction tread will keep you firm on your feet. Some soles are split for extra flexibility.
Cushioning – There will be an impact on your feet and joints with Hip Hop Dancing, so excellent shock absorbency and cushioning is vital. However, this can be found in the form of memory foam, EVA Gel, and other materials.
Flexibility – A flexible sole is critical, as the last thing that you want is a rigid sole inhibiting your movements.
Design – Look for a trendy design that suits your personal style.
---
Reviews: The Best Shoes for Dancing Hip Hop
These are the best training shoes that you will find for Hip Hop Dancing Routines;
---
1
Casual Shoes for Hip Hop Dancing
One of the most seen and most popular shoe brands and models used for Hip Hop dancing is the Addidas Superstar Original. The sneaker is available in many colors and designs so you can truly express yourself.
The uppers consist of leather with the Adidas logo and contrasting three stripes.
There is a secure lace-up system as well as many color options from which you can choose.
The Footbed is lightly padded, and the sole is flexible and comfortable.
The durable rubber outsole is also ideal for grip and traction.
The sho offers a regular and roomy fit.
---
2
Split Sole Hip Hop Dancing Shoe
The Bloch and Sansha are two similar split sole dance shoes, and these are professional dance shoes for all types of dancing and Zumba.
The upper consists of leather and textile materials and there is a very snug fit that wraps around your feet.
There is optimally built-in arch support and a Dri-Lex known-wrinkling Dry lining to keep your feet dry and cool.
The Suede heel grip and DRT cushioned heel absorbs shock and provides stability,
There is also a Four Part High-density outsole with a spin spot for 360-degree turns and spins.
Excellent shock absorption and flexibility with a sole split design.
---
3
The Nike Free TR8 is an Athletic training shoe that boasts Hip Hop Style and comfort.
The shoe is available in many color options from which you can select with soft and breathable uppers, with Flywire cable for structural stability.
The Dual Fusion soft foam midsole offers excellent cushioning and shock absorbency throughout the sole.
The Grooves on the outside of the sole will expand and flex with your feet and movements.
The Nike Free TR 8 is Constructed for stability and support with a comfortable fit.
---
4
Unisex Shoe for Hip Hop Dancing
Another exceptional dance shoe with split sole design form Capezio.
The dance sneaker from Capeqio is available in either a neutral black or white color and comes in a unisex size.
The upper consists of breathable and adaptable canvas materials.
There us a PU outsole with built-in flex points and a forefoot spin spot.
The EVA Footbed is cushioned, contoured, and removable as needed.
The soles offer good traction and are non-marking.
---
5
A fun and extravagant design and colors are what you will find in the Glam Pie from Pastry, the ultimate Hip Hop dance Shoes.
The upper consists of Glitter Leather with a secure strap and high top design.
You can choose between many bright glittery colors for your style.
These sneakers are designed for dancing and made from premium materials.
The design is breathable, lightweight, and offers excellent flexibility and traction in the sole for dancing.
There is also a cushioned midsole and insole for comfort and shock absorbency.
---
6
Split Sole Shoe for Hip Hop Dancing
The Theatricals split sole sneakers is the ideal profession dance shoe for hip hop dancing.
A Unisex design comfortable dance shoe available ina solid black color with a lack of non-marking sole.
It is made from leather and mesh that is synthetic for a blend of breathability and structural durability.
The sole has a spin spot and excellent a comfortable cushioned insole.
There us a padded collar and good Achilles and ankle support.
---
Index Table: Top Rated Shoes for Hip Hop Dancing
---
---