Crossfit refers to a type of training where you perform strength and conditioning workouts and cardio workouts that are consistent with high interval training.
Multifunctional footwear that provides support for all these exercises is required to prevent injuries and enhance performance.
The best shoes for CrossFit training fr men and women are durable, comfortable, and keep your feet protected as needed.
Shoe manufacturers noticed the difference in cross-training adoption. They released it in the past few years, particularly for cross-training – some of the best CrossFit shoes are covered in this article.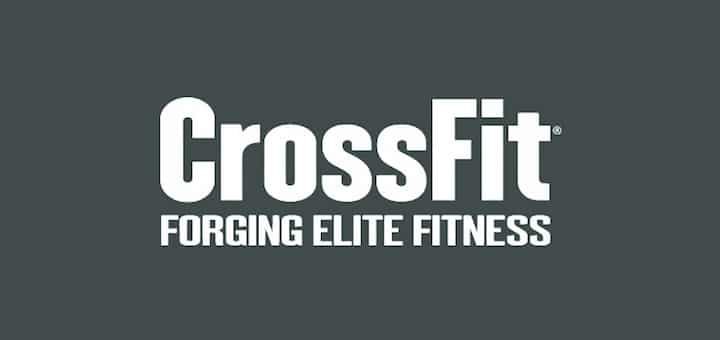 ---
The Benefits of Cross Fit Training
Weight Loss – Crossfit training burns a very high number of calories in a short period, and you will still be burning calories even afterward when you are resting.
VO2 Max – With Crossfit training, your heart rate remains elevated throughout the entire workout, which in turn increases your endurance and improves your cardio fitness and body composition.
Mobility – As a result of all the varied movements involved in a Crossfit workout, you increase joint mobility and reduce your risk of injuries.
Social Life – Crossfit workouts are fun and definitely not boring; you also have a chance to make friends with others who take part in Crossfit training.
---
Common Crossfit Training Foot Injuries
Here are a few of the most common Crossfit injuries;
Achilles Tendonitis – When the Achilles tendon becomes overused, causing pain in the lower leg and heel area.
Peroneal Tendonitis – Is inflammation of the Peroneal Tendons, which are outside of your ankle, resulting in swelling and pain.
Metatarsal Stress Fractures – These are hairline breaks in the bone caused by repetitive stress.
Acute Fractures – This is a break in the bone that occurs quickly, where a non-acute fracture occurs over time.
Plantar Fasciitis – This occurs when the plantar fascia or the ligament connecting your heel bone to your toes becomes weak, inflamed, and swollen. This, in turn, weakens the arch of your foot, which it supports.
---
Features of a Good Shoe for Crossfit Training
Heel to Toe Drop – A good Crossfit shoe, particularly for heavy weight lifting, should have a much lower heel to toe drop.
If you are not going to do any heavy lifting, you could choose a shoe with a heel-to-toe drop close to zero.
Support Type – For a more stable foot, you will need a flexible shoe, but if you have a short Achilles tendon, you will need a stiff and stable shoe. For excessive pronation, you will need extra arch support and cushioning in a shoe that will limit excessive pronation.
Toe Protection – A reinforced toe wrap for forefoot protection.
Cushioning – You will need some light cushioning for shock absorbency.
---
Reviews: The Best Crossfit Training Shoes
Here are a few of the top choices of training shoes for all-around Crossfit training;
---
1
All In One Top Crossfit Shoe
The Reebok Crossfit Nano is an
All-in-One Crossfit Training Shoe
perfect for cardio and weightlifting workouts.
A textile lining for breathability and RopePro protection wrap for durability and protection.
The lace-up design provides a snug fit.
A cushioned footbed for added comfort and shock absorption.
The 4mm heel-to-toe drop improves stability.
Forefoot and heel pods for cushioning and shock absorption.
A durable outsole is providing superior grip and traction.
Available in a vast range of colors.
---
2
Crossfit Weight Lifting Training Shoe
The Reebok Lifter Plus 2.0 is a Crossfit shoe that is excellent for heavy weight lifting, providing a stable platform and customized fit.
Full Grain Leather uppers with a heat-activated U-Form technology foot wrap molds to your feet for a customized fit and no break-in time.
The two added strap closures lock down the feel, and the heel clips hold your foot in place.
A durable rubber outsole with flex grooves for better movement and excellent traction.
An anti-friction lining to keep your feet blisters free.
A large color variety is available.
---
3
Minimalist Crossfit Trainer
A lightweight and flexible training shoe, the Nike Free Trainer, is a minimalist training shoe for more natural movement.
Mesh upper for breathability with added polyurethane support in the form of strand-like lines increases and decreases with size over the shoe keeping the shoe flexible and supportive.
The material protects against abrasion and retains pliability for a second-skin feel as it moves with your foot's natural biomechanics.
A Phylon midsole for lightweight and responsive cushioning.
A 3 to 0 toe heel-to-toe drop and a low-to-the-ground fit for a barefoot-like training experience.
A durable outsole provides excellent traction.
---
4
Trainers for Crossfit Routines
The Metcon 5 from like is one of their latest innovations in cross-training and CrossFit shoes.
Breathable mesh uppers with Flywire cables integrated with the laces for a more dynamic fit.
A Drop In Midsole, and a stable heel with a more flexible forefoot.
The low-profile heel clips help to minimize drag by rolling up on the sides.
A thin web of rubber stretches from the durable rubber outsole to wrap the midfoot for even better durability and reinforcement.
---
5
The shoe has a midfoot cage to look your foot into place, and it does not restrict movement.
A rubber outsole wraps up the sides of the shoes for abrasion resistance during rope climbs.
The foam midsole provides cushioning and absorbs shock on impact.
There are deeper flex grooves along the sides for flexibility.
---
6
The midsole is contoured and cushioned for shock absorbency.
The sole is quite flexible and allows easier movement.
There is additional rubber on the outsole for grip and durability.
The uppers are synthetic, and there are more colors available.
---
7
Box Jumping and Weightlifting Cross Training Shoe
The New Balance Minimus 20 is not strictly a weightlifting shoe; it also provides cushioning and support during jumps and sprints and is lightweight and breathable enough to keep you cool and fast on your feet.
Fabric and synthetic upper are lightweight and breathable with a burrito tongue and asymmetrical collar with molded foam for a more comfortable fit.
A sturdy and durable Vibram outsole for excellent traction.
A comfortable Revlite midsole for cushioned support.
Odor-resistant treated linen keeping your feet dry and fresh.
---
8
Asics Cross Training Shoes for CrossFit
The Asics Conviction X combines top-of-the-line cross-training technology with a comfortable fit and exceptional support system perfect for Cardio Vascular Training.
Lightweight and breathable mesh uppers with synthetic overlays for comfort and support.
A padded tongue and collar for a more comfortable fit.
The Rearfoot and Forefoot Gel cushioning systems absorb shock and cushions the feet.
A hidden Trusstic system provides excellent stability.
The durable rubber outsole ensures the best grip and traction.
---
9
The shoe features Trusstic technology and a FlyteFoam shock absorbing midsole.
There is a High Abrasion Rubber Outsole AHAR.
The uppers are durable and synthetic.
There are also plenty of colors available.
---
10
Crossfit Trainer for Weight Lifting
These are an excellent choice for weight lifting as part of your Cross Fit Routine.
Durable and well gripping rubber outsole.
An open forefoot and flexible toe design for better comfort and breathability.
Lace closure with a strap for a secure and comfortable fit.
The midsole wedge offers lightweight stability.
---
11
The shoes offer a comfortable and regular fit.
It has synthetic uppers and a moisture-wicking interior lining.
The sole is durable and high traction leather.
There are also many available color options.
---
12
Cross Trainer for Cross Fit Routines
The Inov-8 lite is ideal for indoor and outdoor Crossfit training and offers superb grip and lightweight flexibility.
Ideal for versatile training.
Features a high gripping sticky grip rubber sole.
Next-generation meta-Flex technology, for better multi-directional flexibility.
The heel cage offers structural support and stability.
A 360-degree Rope-Tec system that provides excellent traction and durability during rope climbing.
---
Index Table: Top Rated Crossfit Training Shoes
---
Cross Trainers the Versatile Choice
Cross Trainers are perfect for Crossfit training and any exercises that include aerobics, weight training, or kickboxing, usually done on hard-floor surfaces.
Cross Trainers' selection that we have added for you features shoes with all the comfort and support features required for these exercises and Crossfit training workouts.
---
---