The main aim with Fybromyalgia is to find footwear that provides excellent stability and support, as well as still allowing you to move quickly and freely without excess weight-bearing your down, and also that has ample cushioning.
These features can be pretty hard to find in one shoe; luckily, some brands and models outer have proven to be ideal.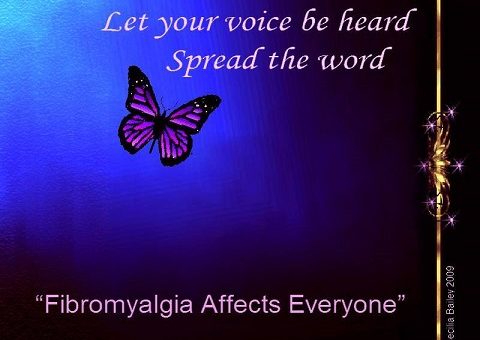 ---
Shoes for Fibromyalgia
When it comes to the best shoes for Fybromyalfgia, you need to keep in mind that it is an extensive shoe type and that the best shoes may be expensive, but I assure you they are worth every penny.
Cushioning – Cushioning in a shoe for Fibromyalgia is there to deal with the excessive pain this condition causes. You need to choose a shoe that offers cushioning in the areas where your feet suffer pain.
Arch Support – You need the least pressure on your arch, so look for something that offers excellent arch support.
Space – Space is needed inside the shoes so that there is absolutely no pressure on any area of your feet, and extra depth and wider width design is ideal for this.
Stability and Flexibility – Difficult to get both, but you want to be able to move with the least exertion of energy, yet still have enough control and stability to prevent twisting and ankle and lack of balance.
---
Tips on Choosing The Best Shoes for Fibromyalgia
Here are a few more pointers to find the right shoe for your Fibromyalgia symptoms;

Size – You do not want to use all your energy keeping a shoe on your foot, so get a snug fit with plenty of toe room.
Easy Fasteners – For those who have difficulty tying laces or bending. Rather opt for a Velcro fastener or slip-on design with gore-elastics at the entry rather than a lace-up feature.
Fastening – be careful with slip-on and backless style shoes, as most persons who have Fibromyalgia can find it hard to keep these shoe types on their feet.
NO HEELS – Heel causes pain and many issues with walking, so opt for a low wedge or block heel style and no high or pointy heels.
Weight and Flexibility – If you suffer from muscle weakness, a lightweight and flexible shoe is much more advisable. In contrast, a heavier stability shoe should instead be considered if you suffer from balance and motion issues.
Sole – The thickness of the sole and flexibility again depends on whether you need more stability or less weight and flexibility. Other than that, look for a tread and rubber outsole that offers good traction and slip resistance.
---
Features of a Good Shoe For Fibromyalgia
Fit – Fits comfortably with a flexible design and lightweight uppers. Extra toe room.
Uppers – Breathability to keep feet cool and dry.
Cushioning – Some cushioning such as gel or foam and a supportive arch footbed.
Outsole – A durable and slip-resistant outsole that offers some flexibility.
Design – Closed design that will not easily slip off.
---
Reviews: The Best Fibromyalgia Shoes
Here are our top Selections in comfortable and supportive shoes of all kinds for those who have Fibromyalgia;
---
1
Fibromyalgia Running Shoe
From Altra, we have the Escalante for men and women, a running shoe with features ideal for fibromyalgia individuals.
Ideal to use from running, walking, and training.
Features a responsive Altra EGO midsole for shock absorbency and flexibility.
It offers a secure and comfortable fit with lightweight and breathable uppers.
The updated insole I less susceptible to compression and offers excellent cushioning.
It improves stability and helps to control motion in those with excess pronation.
---
2
The Floriana and Ryde are two easy slip-on and off sandals for those casual summer days, everyday wear.
Available in many different color and print options.
Easy on and off flip flop thong design.
Comfortable synthetic uppers straps.
There are beads and studs on the Floriana for decoration.
A podiatrist and biomechanically designed footbed with a deeper heel cup and contoured design for optimal cushioning and support.
The midsole is flexible and absorbs shock.
A durable and slip-resistant rubber outsole.
---
3
Two slingback design sandals from the ever-popular Birkenstock with its comfortable and supportive cork footbed.
Features durable and comfortable two-strap design leather uppers with buckle closure.
The footbed ensures pronounced arch support with a deeper heel cup and a roomy toe area.
The footbed is designed with cork for cushioning, shock absorbency, and to conform to the shape of your feet.
An EVA midsole for lightweight shock absorbency and a rubber outsole for better grip.
Available in a few neutral color options t select from.
---
4
From Allegria, we have the Holli and Oxford, two orthopedic design dress shoes for individuals with fibromyalgia.
The Liam for men is an oxford style lace-up dress shoe with a slight rocker bottom type thick outsole for better stability and motion control.
The Holli for the ladies has fabric and leather uppers with a cross strap and buckle design and a low block heel for sophistication and support.
Both featured a comfortable leather lining and cushioned and removable polyurethane insole.
The rubber outsole is durable and slip-resistant.
Many neutral color options are available in both shoes.
---
5
Fibromyalgia and Dress Shoe
The Mt Emey for men and women are two lovely dress shoe designs that cater to individuals with fibromyalgia and other health conditions that may affect their feet.
Stunning dress shoe designs are available in a few neutral color selections to choose from as preferred.
A roomy toe is that accommodates foot deformities and bunions.
The inserts are removable, allowing you to use your own orthotic devices.\Available in larger sizes and wider width options.
Extra-depth and room in the toe area.
There is an elongated medial and lateral counter for better support and stability.
Very lightweight and comfortable shoes with soft and pliable leather uppers.
An injected EVA sole for cushioning and shock absorbency.
---
6
The TravelActiv and TravleFit from Propet are two walking sneakers that offer superb comfort and support, along with an accommodating fit for all foot conditions and issues.
Soft and breathable 100% mesh uppers with a secure lace-up system for a snug fit.
Available in wider widths and different color selections to choose from as you need.
The sole is flexible and durable, with cushioning for shock absorbency.
There is a durable rubber outsole that offers excellent traction and grip.
The supportive and cushioned footbed can be removed if you have your own orthotic devices.
Coded A5500 from Medicare.
---
7
The UGG boot is a classic and comfortable winter casual boot lined with sheep's fur and made from sheep leather.
Made from 100% pure and genuine sheep's leather.
There is a comfortable and cushioned foam insole.
A durable rubber outsole that is shock-absorbing and slip-resistant.
The leather conforms and molds to the shape of your feet with time, giving you the most comfortable fit.
The first-time fit may be a bit tight, but it will stretch quite a bit with time, so do not opt for a larger size.
The inside is lined with soft and comfortable fur to keep your feet warm.
Available in a few neutral colors for men and many neutral and bright colors for women.
---
8
Fibromyalgia Walking Shoe
The Vionic Walker is a comfortable and supportive walking and everyday casual wear sneaker ideal for individuals who suffer from Fybromyalgia.
The uppers are made from soft and supple, durable leather.
There is a fast Action lacing system for quick and easy lace-up.
The leather used is of premium quality and offers excellent water resistance for outdoor wear.
Iside is a breathable cooling mesh liner with a PU foam base.
The removable footbed is Biomechanically designed, cushioned, and treated with an antimicrobial treatment.
The footbed also offers excellent motion control;l and contoured arch support.
---
9
Fibromyalgia Comfort Shoe
From Skechers, the Afterburn and Skechers D'Lites are two very comfortable casual shoe models, which are also ideal for Fybromyalgia.
Both models have mesh and synthetic leather uppers for structure and breathability, with a wide and roomy toe box.
The Afterburn and D'Lites are available in different color options and come in wider width selections.
For comfort, there is an Air Cooled Memory Foam insole and a foam midsole.
The rubber sole has a platform design and is quite durable.
---
10
Fybromyalgia Walking and Running Shoe
The New Balance 1080V11 with Fresh Foam Technology offers you the best in cushioned comfort with an accommodating and roomy fit.
The sole has a light Rocker design and is stacked for better shock absorbency, along with a durable rubber outsole.
There are mesh and synthetic uppers that offer a flexible and breathable fit and wider width availability.
You can also select from a few color options in this range.
Inside is a cushioned insole, and there is a Fresh Foam soft midsole.
---
11
Fybromyalgia Running and Walking Shoes
The Cloudfoam Ultimate and Cloudfoam Pure from Adidas are well cushioned and offer a supportive and accommodating fit.
The uppers consist of mesh and synthetic materials with a hypo knit design for breathability and flexibility.
For cushioning, you have a cushioned insole, as well as the Fresh Foam plush midsole to absorb shock.
There is a durable rubber outsole with a Data-Driven design.
You can likewise choose your favorite color option in this range.
---
12
For a sandal, your best option is the Birkenstock Milano with a supportive fit.
The Milano will not slip off because of the secure and adjustable slingback style.
Birkenstock also has width options that you can choose from in all their sandal models.
The sole is a cork and latex blend that molds to the shape of your feet with a durable rubber outsole.
The two upper straps and slingback straps are genuine leather with buckle closures.
---
Index Table: Top Rated Fibromyalgia Shoes
---
---