Every man and woman need a comfortable and good looking pair of sandals for those leisure days at the pool or the beach, or just a comfortable slip-on shoe to wear at home after work to relax in.
There are many orthopedic sandals available for men and women in different styles and colors all that provide excellent comfort and support features, so you do not need to slack on the health and well-being of your feet, even for leisure footwear.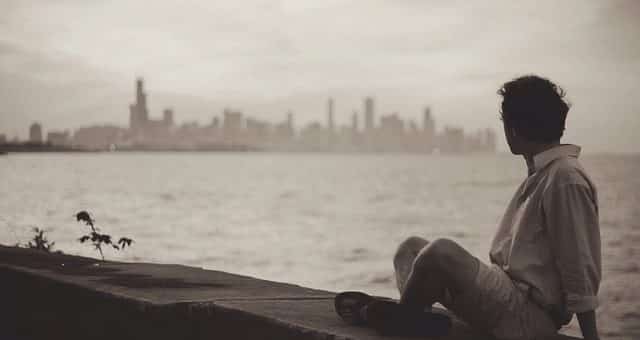 ---
The Benefits of Orthopedic Sandals
Support – Orthopedic sandals like orthopedic shoes are generally good for your feet, with the arch, heel, and overall support that they provide they allow your feet to maintain their correct natural shape when you wear them.

Pain Relief – Orthopedic sandals that fit well can give you the comfort and support to alleviate foot, ankle knee, and lower back pain.

Fashionable – Today orthopedic sandals are available in many different and fashionable styles and colors to suit any preference, so you no longer have to compromise style for comfort.

Widths – Orthopedic shoes and sandals are all available in wider widths and larger sizes to accommodate all foot shapes, sizes, and conditions.

Good for Walking – There are many health benefits to walking regularly, but unfortunately, most people do not give their feet a second thought, incorrect footwear can cause severe damage and injuries. Orthopedic sandals can be used for walking and will help to preserve your mobility.

Good health – Wearing orthopedic shoes or sandals can improve the health of your feet and aid in curing certain foot conditions which will save you from having to undergo expensive foot surgeries and treatments.

---
Features of a Good Orthopedic Sandal
The features to look for in an orthopedic sandal will depend on a lot on your foot type and condition as well as the style of sandal that you are looking for.
A few general features to look out for are;

Uppers – The upper materials should provide a flexible, soft and wider fit particularly if you suffer from foot conditions such as hammertoes or bunions. Seamless uppers can also prevent chafing and unnecessary friction against sensitive feet.

Insole – A comfortable and cushioned insole that provides support and shock absorption. A removable insole also gives you the advantage of using your own orthotics.

Moisture control – Quick-drying materials and a moisture wicking lining to reduce foot odor and bacteria that can be caused by wetness.

Footbed – A contoured footbed that complements the natural curves of the foot providing support in all the crucial places

Heel – The heel counter should be firm and resist bending to provide maximum support.A slight heel also provides better support than a completely flat shoe.

Sole – A rocker bottom sole can be beneficial for certain foot conditions by ensuring that the foot rolls smoothly through its stride and reducing pressure on the ball of the foot.

---
Reviews: The Best Orthopedic Sandals
Here are a few of the most popular choices for orthopedic sandals;
---
1
OOfos are well known for using a comfort foam called OOfoam in their shoes that conform to your feet and does not absorb water. The OOahh from OOfoam is a slide on sandal that is ideal for everyday casual wear.

A slip on for easy wear.

OOfoam that conforms to your foot's shape for maximum comfort and support.

The OOfoam absorbs shock, supports the arches and the natural motion of the foot.

The closed-cell foam will not absorb any water and is easy to clean.

A perfect sandal for post-workout recovery for those who follow a rigorous exercise routine.

---
2
Extra Depth Orthopedic Sandal
The Dr. Comfort's are extra depth sandals will not only provide you with superior comfort and support but also features classic craftsmanship and sophisticated style.

Soft grain leather uppers that are seamless and have a padded lining for luxurious comfort.

A removable backstrap and Velcro closures for a secure and customized fit.

The comfortable and supportive removable footbed allows you the use of your won orthotics.

Available in black and brown and wider width sizes to accommodate every foot type and condition.

A durable outsole for support and sound footing.

---
3
Sports Slide Orthopedic Sandal
Another model sandal for those who love sports and working out, the SOLE is ideal for post activity and even better for wearing in the locker room and at the pool or beach. Comfortable and easy to slip on and off with a rubber sole that will keep you steady both indoors and outdoors.

A one-piece upper that is flexible and comfortable keeping your feet in place.

The grooves in the wavy rubber sole will give you steady low profile grip on different surfaces.

Polygene, permanent active odor control technology, will keep your feet fresh and germ-free.

An entirely vegan shoe so no animal products or by-products were used in the manufacturing of this sandal.

A comfortable and supportive footbed.

---
4
Orthotic Fishermans Sandal
The Timberland Pro Altamond and Caswell is a rugged yet comfortable fisherman's sandal perfect for the outdoors and whatever adventure you may take them on.

The rubber Multi-density outsole provides exceptional durability, shock absorption, and comfort.

The Smart Comfort System technology will give you all day comfort and support and a customized fit.

A Removable multi-density anatomical footbed provides comfort and superb support while allowing you the use of your own orthotics.

Lined with a climate controlling lining to keep your feet warm or cool as needed and to improve durability.

An Airport friendly nylon shank that provides support and shock dispersion.

The Polyurethane midsole ensures maximum comfort and support.

Crisp and casual uppers that are breathable and stylish.

Available in a variety of color designs.

---
5
Orthotic Fishermans Sandal
A cushioned and supportive sandal for all-day comfort, the Dunham St. Johnsbury, and Aravon Katy is king when it comes to comfort.

Soft and durable uppers that are gentle on your feet.

A soft, breathable lining for comfort and protection.

The Abzorb cushioning and SBR footbed provides exceptional support, comfort, and shock absorption.

For an even better fit, there are Velcro straps over the foot and around the ankle.

The cushioned footbed is soft and breathable for all-day comfort.

A durable rubber sole for good grip on different floor surfaces.

---
6
These two casual and easy to slide on and off sandals from Dr. Comfort have orthopedic features along with an easy-wearing leisure design.
Nubuck leather uppers that are soft and seam free with an adjustable setting velcro strip.

A Dual Density Midsole and integrated post and shank.

There is a cushioned comfortable footbed, for even more support.

Available in larger sizes and wider widths.

An excellent choice for diabetics and individuals who have a foot or health condition affecting their feet.

---
7
Flip Flop Sandals with Orthopedic Footbed
Features an arch supportive contoured footbed that is well cushioned and firm.

A thick and high grip rubber outsole for excellent traction and good shock absorbency.

Slip on design with toe post.

Textile and faux leather uppers with a comfortable lining.

Color and design options are availble.

---
8
Orthopedic Fisherman's Sandals
For those leisure days outdoor, on the beach or at the pool, the most comfortable and durable Fishermans sandals that you will find
Features leather and mesh upper construction with an adjustable back strap for a more secure fit.

Non-binding interior and seam-free lining so there is no irritation.

Ortho cushioning system that is lightweight and offers exceptional support.

A durable and high traction rubber outsole.

Extra depth design and available in wider widths.

the uppers consist of leather for stability and mesh for breathability.

Leather and mesh uppers with an enclosed toe and adjustable back strap that is quick drying and highly breathable.

Features the orthopedic comfort and supportive Ortho Cushioning System.

A non-binding and extra depth design, that is likewise available in wider width options.

Lightweight sole that offers excellent traction and grip on slippery surfaces.

---
Why are Orthotic Sandals so Beneficial
Therapeutic orthotics, as well as orthotic shoes and sandal, can improve and maintain the health and well-being of your entire body.
Over-pronation, flat feet, back pain, and many other conditions and foot ailments can be alleviated by the use of orthotic shoes or orthotic devices. Do not compromise on the health of your feet even for leisure days and casual footwear, make sure to get the appropriate orthotic sandal for your feet.
Index Table: Top Rated Orthopedic Sandals
---
Please Rate this Article:
---
---