Hallux Rigidus or "Stiff Big Toe" in layman's terms is a painful and uncomfortable condition suffered by many adults usually between the ages of 30 and 60 and is one of the most familiar sights of arthritis. Wearing appropriate footwear can significantly reduce the symptoms of Hallux Rigidus and may even correct the condition with time.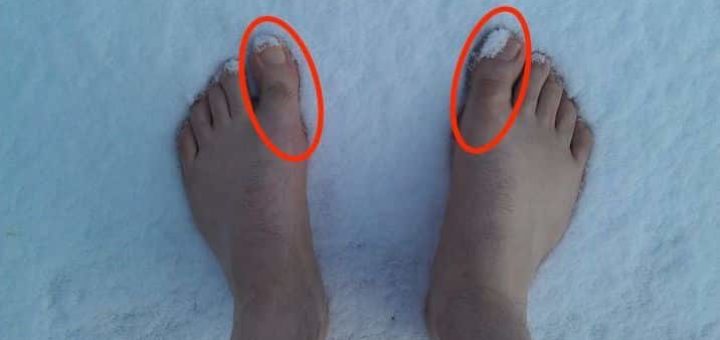 ---
What Exactly Is Hallux Rigidus
Hallux Rigidus occurs when the joint of your big toe becomes arthritic with some associated cartilage loss or damage. This results in an overgrowth or bone deformity and a big toe that becomes very stiff and painful with movement. Hallux Rigidus is a structural condition that normally requires surgery to correct although there are some other methods to alleviate the symptoms and reduce the severity of the condition.
What Are Some of the Symptoms of Hallux Rigidus
There are a few main symptoms that indicate that you are suffering from Hallux Rigidus;
You feel pain in your toe joint particularly when you are active and walking.
The joint becomes swollen.
A bump like a bunion or a callus develops at the top of your foot.
If your big toe becomes stiff and you are unable to bend it, or it bends painfully.
What is the Best Shoe Type for Hallux Rigidus
The most important aspect with hallux rigid is to try and stop motion; you want to keep your feet as stable and sturdy as possible. You will also need to look at a shoe that provides enough support to eliminate the chances of you bending your big toe when walking or running. An inflexible or stiff soled shoe is the best type of shoe for this condition, usually found in hiking shoes.
What Characterizes a Shoe for Hallux Rigidus
A large toe box to reduce pressure on the toe.
Soft and flexible upper materials that will not add any pressure to the toes.
An inflexible and stiff sole that reduces motion.
A rocker sole or roller bottom sole that controls motion is also a great advantage.
A steel shank or metal brace inside the sole to provide more stability.
A tight fit to keep your foot in place.
An orthotic insert or Padded and supportive footbed.
---
Reviews: Top Shoes for Hallux Rigidus
Here are some of the top choices for shoes if you suffer from the condition Hallux Rigidus;
---
1
Best Running Shoes for Hallux Rigidus
Most likely the best available running shoe for Hallux Rigidus, the Altra will provide you with all the necessary stability and support in a training shoe that is comfortable enough for everyday wear.

Durable and breathable synthetic uppers with a comfortable padded tongue and collar for a snug fit.

The lightly padded footbed and compression molded EVA midsole provides exceptional support and comfort.

A removable ethylene vinyl acetate insole provides comfort and allows you the use of your own orthotics.

The anatomical cradle in the heel and the Foot-shaped toe box improves motion control and absorbs shock, while the cantilever heel design will give you unrivaled stability and cushioning.

A FootPod traction outsole with added shank provides stability and support.

Available in various colors and patterns.

---
2
Wide Walking Shoe for Hallux Rigidus
The New Balance 928 Wide Walking shoe is an athletic shoe with Rollbar technology and Abzorb midfoot cushioning that will keep your feet stable and control motion, this, in turn, helps not to aggravate the Hallux Rigidus.

Leather uppers with a cushioned collar for a comfortable and snug fit.

A durable rubber sole with walking strike path for good grip and stability.

Rollbar technology to reduce motion and keep your feet stable when walking or running.

Absorb midfoot cushioning for added support and comfort.

A seamless odor resistant Phantom liner to keep your feet comfortable and odor free.

Available in narrow, medium and wide widths.

Available in neutral colors.

---
3
Hallux Rigidus Athletic Walking Shoe
An incredible sports shoe that provides stability and motion control as well as luxurious comfort. The MBT Sport 3 is an athletic walking shoe that will make you feel like you are walking on grass or soft sand.

A curved multi-layered sole with a slight heel toe enhances natural motion.

Lightweight 3 D mesh uppers with a breathable lining for a soft and comfortable fit.

The PU coating on the materials improves durability.

A dual density midsole constructed from TPU and Nylon mixed with glass fibers for firmness and strength.

The durable rubber outsole also provides excellent traction.

Removable supportive insoles that allow you the use of your own orthotics.

---
4
Athletic Shoes for Hallux Rigidus
A stabilizing and comfortable casual work shoe, the Skechers, Shape up is a Rocker sole shoe that will provide you with all-day comfort and support at work.

Lace-up shoe with soft and supple leather uppers to reduce pressure on the feet.

The micro-perforated tongue panel improves breathability.

The stabilizing side and heel overlays keep your feet securely in place and reduce motion.

The full-length memory foam insole provides luxuriously cushioned comfort.

A high traction nitrile rubber slip resistant outsole for stability and traction.

The sole is also a rocker bottom that will aid in controlling motion.

---
5
Wave Technology Casual Shoes for Hallux Rigidus
The Clarks Wave models are stunning and comfortable rocker sole dress shoe that is perfect to keep your feet secure and pain-free for those special occasions.

The rocker bottom sole provides motion control and reduces strain on the feet and toes.

A durable rubber sole for excellent traction and grip to keep you firmly on the ground.

Moderate arch support to reduce strain and stress on the feet.

A secure lace-up shoe for a more snug and comfortable fit with soft leather uppers.

Available in various colors.

---
6
Casual Dress Shoes for Hallux Limitus
---
7
Work Clogs for Hallux Ridigus
The Dansko Clogs are wide width with a large toe box for wiggle room and a cushioned comfort footbed.
Dansko shoes are manufactured in Denmark and are made of premium leather.

These shoes utilize high and wide toe box so you can wiggle your toes freely.

Removable EVA and memory foam cushioned footbed in case you want to fit in your own orthotics.

A soft leather sock-liner for extra comfort around the ankles.

Shock absorption is provided by the Polyurethane midsole.

---
8
Insoles for Hallux Ridigus
These insoles are designed to immobilize the big toe joint to prevent movement.

They also prevent the big toe from bending during walking, running as well as in everyday activities.

These Insoles are also preventing the jamming of the toes.

---
Conclusion
The key characteristic to concentrate on when you suffer from Hallux Rigidus is a shoe with a stiff and supportive outsole as well as a wide toe box. As you can see from our selection, every shoe will provide you with these features as well as many other features including the rocker bottom sole to reduce the symptoms of Hallux Rigidus and make walking much easier and pain-free. A rocker bottom shoe is also an excellent choice as it takes stress off the big toe joint and assists in the propulsion of the foot.
Index Table: Top Hallux Rigidus Shoes
---
---