Metatarsalgia is a painful condition that can worsen if you wear improper footwear.
In this article, we will look specifically at Vionic shoes for Metatarsalgia and how they are so ideal for this foot condition.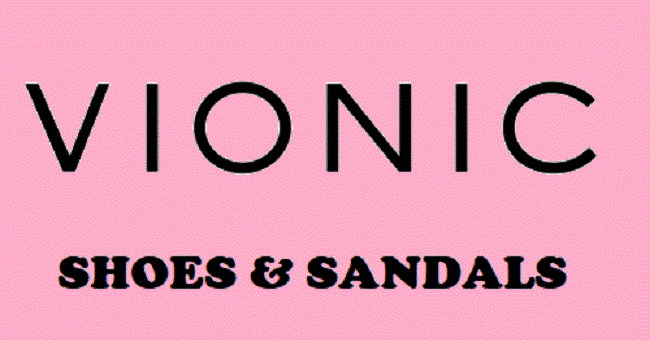 ---
Metatarsalgia and the Best Shoes
Your metatarsal bones are the five bones in between your tarsal bone and the toe bones of your feet. The Five Metatarsal bones give your feet a distinct arch.
The Metatarsal Bones have joints, where they meet the toe in the ball of your feet, called the metatarsal head,
When these joints become inflamed can cause a sharp aching and burning pain in the ball of your feet that walk be much worse when you stand, walk or run, or when you try to flex your feet.
Proper shoes and insoles for Metatarsalgia can help reduce the high and repetitive impact on the feet and provide proper support and a more comfortable fit to reduce the symptoms.
Proper footwear will make it much easier to walk and perform other tasks on your feet by providing symptom relief and giving the area a chance to heal.
---
What Shoes to Consider for Metatarsalgia
Vionic shoes have some excellent features ideal for persons who suffer from Metatarsalgia. However, before we can get into this brand and what it has to offer, let us look at what exactly you need in a shoe for Metatarsalgia;
Good Arch Support – To prevent excessive strain, distribute weight, and impact, you need the full support of your arches and arch support specific to your arch type, high, low, or neutral.
Cushioning – Cushioning, especially under the ball of the feet, absorbs shock and hard impacts so that you do not feel pain or suffer further damage to the metatarsal joints.
Lower heels – A flat sole or lower heel shoe is a good option for Metatarsalgia, yet there should still be a few layers of midsole cushioning such as EVA and insole cushioning. You do not want a minimalistic flat sole shoe.
Wider Forefoot – A roomy toe box or wider forefoot area allows for more room for swelling and for your toes to splay out evenly. A wider width option may be a good idea if you have Metatarsalgia.
---
Features of a Good Vionic Shoe for Metatarsalgia
Uppers – Vionic shoes depending on the type, have uppers that are leather, mesh, or fabric.
Types – Vionic offers a Variety of shoe types, including; Sneakers, Loafers, Flats, Sandals, Wedges, Work Shoes, Boots, and Dress Shoes.
Outsole – They usually have a durable rubber outsole with a flat sole or a low heled design.
Comfort and Support features – Vionic shoes feature a podiatrist-designed footbed with orthotic support and relief as well as cushioning. They use Vio Motion support features, EVA midsoles, and softer cushioning features for stability, shock absorbency, and support.
They are Orthopedic Shoes – Most Vionic shoe models are accepted by The American Podiatric Medical Association, the leading resource for foot health information.
Options – Vionic shoes, depending on the type and model, will offer some color options, as well as size and width options.
---
Reviews: The Best Vionic Shoes for Metatarsalgia
Here are some of our favorite Vionic shoe models that are ideal for Metatarsalgia;
---
1
One of the top favorite shoes for metatarsalgia from Vionic is their Walker walking shoe range for men and women.
The Vionic Walker has leather uppers and a slip-resistant, durable rubber outsole.
The design has a roomy toe box, and wider widths are available.
The shoe is accepted by the APMA (American Podiatric Medical Association) as a medical shoe.
It offers Active Motion System technology for comfort and support and a podiatrist-designed footbed.
---
2
A favorite sandal from Vionic is their Tide Flip Flop range.
The uppers are leather and textile lined for your comfort with a comfortable medium fit.
The footbed features a podiatrist design, optimal cushioning ad arch support features.
This flip flop sandal also has the APMA American Podiatric Medical Association Seal of Acceptance.
There are a few classic and neutral color options available from which you can choose as needed.
---
3
A podiatrist-designed footbed built into every pair of Vionic sandals, slippers, active shoes, and flats promotes stability from the ground up. Vionic brings together style and science, combining innovative biomechanics with the most coveted trends.
For Sneakers, I have chosen the Vionic Baldwin and the Splendid for the ladies.
They are both 100% genuine leather sneakers with a rubber outsole.
There is a podiatrist design cushioned and supportive footbed, and the footbed is a Twill-covered EVA.
You can also choose from smooth or suede finish leather uppers and many more colors available.
---
4
Dress Shoe for Metatarsalgia
Here we have two dress shoe models from Vionic that are perfect for Metatarsalgia.
The Olympia Ruby Pump has a low heel and is available in a few color options.
The Spruce Snyder is a Dress Loafer for the gents available in a few neutral colors.
They feature a podiatrist design footbed and cushioning for comfort and support.
The uppers are genuine leather, and the sole is a durable rubber.
---
5
Something for leisurewear is the adjustable Kiwi slides from Vionic.
They are especially perfect if your feet tend to swell.
The single uppers strap can be adjusted, and the toe box is wider.
They are easily slipped on and off for your convenience.
The footbed has Vio Motion support and cushioning, with arch support.
They are ideal for metatarsalgia pain and used as recovery sandals after an injury or operation.
---
6
Some comfortable athletic shoes from Vionic are the Curran Rechelle casual sneakers for the ladies and the Watson Landon sneakers for men.
The Watson has synthetic and meshes fabric uppers, while the Curran has either suede, leather, or nubuck leather uppers, depending on your selection.
Both sneakers feature Vio Motion arch support and three-zone comfort and support features.
There are also more colors available for your perusal.
---
Index Table: Top Rated Vionic Shoes for Metatarsalgia
---
---