Achilles Tendonitis is a condition that causes pain and inflammation in the Achilles tendon, which can be very painful and even immobilizing.
Having comfortable and supportive footwear, even in a sandal, can help to alleviate the symptoms and advance the healing process.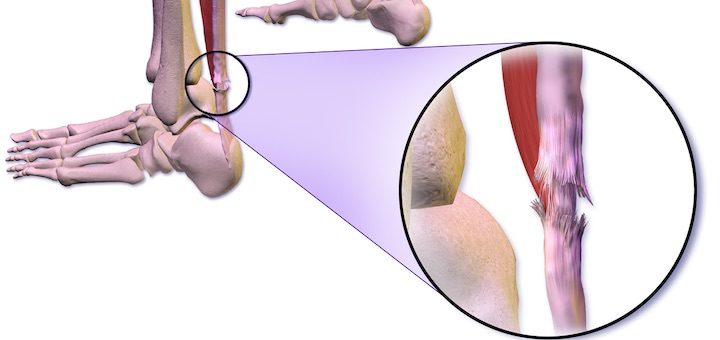 ---
---
Achilles Tendonitis Symptoms and Causes
Achilles Tendonitis is a condition affecting the Achilles Tendon, which occurs due to an overuse injury from repetitive activity or a once-off event that caused an injury or strain on the Achilles' tendon.
Achilles Tendonitis is more well known amongst athletes, runners, and sportspeople who have had a change in their routine or the intensity levels thereof. It is also quite common in middle-aged and older individuals who may only participate in sports and athletic activities occasionally.
In most cases, Achilles Tendonitis can be treated at home, although more severe cases leading to tears and ruptures will call for medical care by a health practitioner or specialist.
Some Causes and Risk Factors Include;

Medications – Certain antibiotics have been associated with a higher risk of Achilles tendonitis.
Medical Conditions – People with Psoriasis or high blood pressure are likelier to develop Achilles tendonitis.
Training – Running in improper and worn-out shoes and performing activities without proper stretching or changing your routines and exercise intensities can lead to Achilles tendinitis.
Physical Problems – Individuals with a lower or flat arch cause excess strain on the Achilles' tendons, and Obesity, along with this, may increase the pressure.
Age – Achilles tendonitis is more common in older individuals as you age and occurs mostly in men.
Repetative Strain – The most common cause is a repetitive strain from activities that impact the Achilles Tendon.
---
Achilles Tendonitis Treatments and Prevention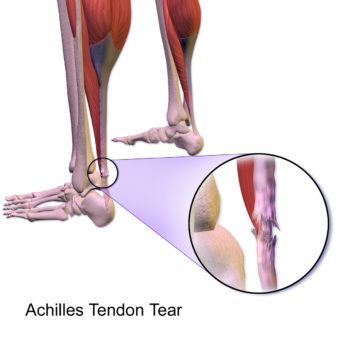 Cross Training Routines – Alternating High Impact activities with lower-impact activities will reduce the strain on your Achilles' tendons.
Strengthening Calf Muscles – A strong calf muscle helps your Achilles Tendons better handle stress during exercise and activities.
Stretching – Daily stretching maintains flexibility and prevents Achilles tendonitis's reoccurrence.
Footwear – Firm arch support and adequate cushioning in your shoes or sandals will protect the Achilles tendon from impact and injuries.
Activities – Avoid activities that place excess strain on your Achilles' tendons when you have Achilles tendonitis, and gradually increase activities or exercise intensities to prevent Achilles tendinitis.
Medication and Icing – For treatment, Anti-Inflammatory pain medication will reduce the pain, and ice packs can help to soothe and reduce swelling and pain.
---
Features of a Good Sandal For Achilles Tendonitis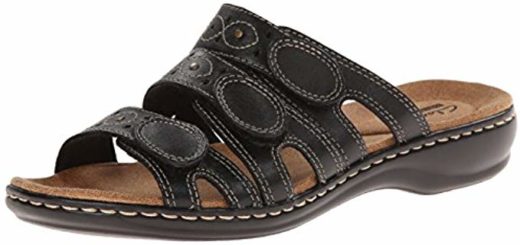 Sole – A Flexible sole that bends at the football. A slightly elevated heel. Durable and high grip rubber outsole.
Cushioning – Right heel cushioning and support. Contoured footbed with cushioning.
Support – Good arch support.
Uppers – Comfortable uppers straps with adjustable features. Smooth interior linings.
---
Reviews: The Best Sandals for Achilles Tendonitis
Here are our top choices in comfort and support sandals for Achilles Tendonitis
---
1
Sports Sandals for Achilles Tendonitis
From Keen, we have the Whisper and Newport. Keen is a trendy brand for robust and durable outdoor and sports footwear.
Soft and quick-drying polyester upper webbing.
A Metatomically designed and cushioned comfort footbed.
The compression-molded shock-absorbing EVA midsole attenuates shock and reduces stress.
The arch support cradles and contours to the natural shape of your feet.
A durable rubber outsole designed to perform on outdoor surfaces and slippery surfaces.
---
2
Arch Support Sandal for Achilles Tendonitis
The M Langdon and Sirra from Teva are two casual sandals ideal for Achilles Tendonitis and offer superb arch support and shock absorbency.
The Textile and synthetic leather uppers have a Velcro Closure for a customizable fit.
There is a Shock absorbing Shock-Pad to absorb shock,, protecting your Achilles tendon and knees from impact.
The Microban zinc-based odor-treated lining on the footbed ensures maximum sweat and odor control.
A Contoured and arch-supportive cushioned footbed ensures maximum stability and control.
It also features a highly durable and High Traction rubber outsole.
---
3
Sandal for Achilles Tendonitis
From Clarks, we have their comfortable casual sandals that feature the accessible Cushion Soft Technology and lightweight EVA footbed to relieve pressure and attenuate shock.
Soft and comfortable textile uppers.
A durable rubber outsole for grip and traction.
Features the Cloudstepper and Cushion Soft Technology for comfort that is lightweight and durable lightweight and durable comfort.
A lightweight EVA footbed that offers excellent shock absorbency and cushioning.
---
4
Sandal for Achilles Tendonitis
The Rockport Darwyn and Ridge are a bit more dressy styled sandals ideal for all occasions, with comfort features to accommodate Achilles Tendonitis.
Leather and synthetic uppers design that is comfortable and stylish.
An EVA outsole and anatomically molded EVA footbed for superior comfort, support, and shock absorbency.
Both have a slight heel and a rubber outsole for grip.
A comfortable microfiber lining in the Get Your Kicks Model ensures less friction and irritation.
---
5
Orthopedic Sandal for Achilles Tendonitis
The Pedic Walker and Vero Slide from Propet are two orthopedic comfort walking sandals that accommodate and support different foot and health conditions, including Achilles Tendonitis.
Soft and smooth leather uppers that are adjustable for the most comfortable and customizable fit.
Comfortably cushioned footbed for maximum cushioning and shock absorbency.
The Pedic Walker has a removable Pu footbed and a Cushioned PU outsole.
Both have a high grip and durable rubber outsole.
---
6
Sandal for Achilles Tendonitis
Something a bit more on the formal side from Skechers, with all the comfort and support you need for Achilles tendonitis.
Both sandals feature a textile and synthetic uppers design that is fashionable and more formal style.
The Pelem-Rolneto for the men has a memory foam footbed for comfort and offers a 360 relaxed fit with a lug rubber outsole.
The Rumblers-Rock Solid for the ladies is a high wedge heel with dual straps for a comfortable fit and a synthetic sole.
Both shoe models have a few color selections, as you like.
---
Index Table: Top Rated Sandals for Achilles Tendonitis
---
---