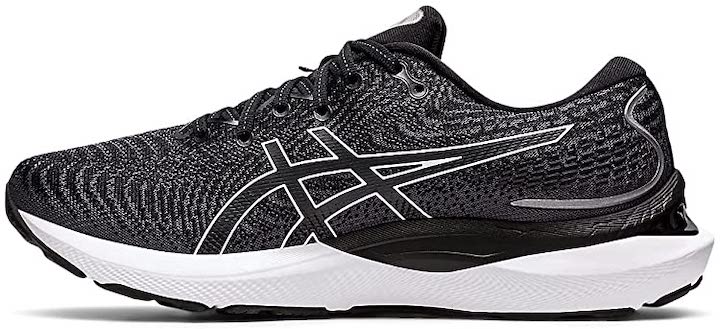 ---
The Asics Gel Cumulus 25 release date is expected to be May 1, 2023.
The Asics Gel Cumulus 25 will have the following updates:

A better-extended level of comfort and support.
Incorporating high-end technologies of Asics that will provide everything that any runner needs.
Refining the open-mesh upper, Rearfoot, and Forefoot GEL® Cushioning Systems
Updated FluidRideTM midsole.
The New Asics Gel Cumulus 25 will be much more lightweight than its predecessor.
Previous models of the Gel Cumulus:
The Asics Gel Cumulus 24 release date was on April 11, 2022.
The Asics Gel Cumulus 23 release date was on April 2, 2021.
---
Current Version of the Asics Gel Cumulus
*
---
Video
---
Price
The MSRP (Manufacturer's Suggested Retail Price) for Asics Gel Cumulus 25 will be around $130.
You might think that other running shoes are much cheaper than this Asics shoe, but you should also consider the features of these running shoes and try to weigh them all.
For sure, this shoe is one of the best options that you may have.
Arch Support and Pronation Control
The arch support of the Asics Gel Cumulus supports the neutral foot arch.
With the pronation type, it can cater to those who are neutral pronators.
Knowing your arch height and pronation type is crucial in finding the right running shoes.
Terrain
The terrain for Asics Gel Cumulus is terrain such as track.
It has all the features you need to run on these terrains.
And then, there is also a possibility that you will be able to endure running for a much longer distance.
Use
This running shoe is perfect for regular training.
If you want to boost your performance, the Gel-Cumulus will greatly help.
The comfort you feel, the support this shoe provides, and other features can keep you running for high mileage.
Surely, it will contribute a lot so that you will become a better runner.
Durability
It is very important to ensure that your shoe is durable and you do not waste money.
As a runner, you must ensure that you can get a pair of running shoes with high durability.
The Asics Gel-Cumulus has the SoLyte Midsole, which improves this shoe's durability and cushioning.
It also has a tough material called AHAR+ that provides an excellent grip.
The good thing about this material is that it does not compromise the durability of this shoe.
Fit and Sizing
The Asics Gel Cumulus base fit is for those who have a medium-sized heel.
You may consider trying other running shoes for those with wide feet because no matter how much you like this shoe, you still have to make sure that you are comfortable wearing it.
Perhaps this is one thing that needs to be upgraded by Asics in the next version of Gel-Cumulus.
You have to get a half-size higher than your actual size; not too tight to size this shoe.
Upon ordering, this is one of the things that you should never forget to do.
Weight
The Asics Gel Cumulus weighs approximately 280 grams (11.4 oz) for men and approximately 230 grams (9.4 oz).
Other running shoes are much lighter than this shoe.
If you are looking for a lighter shoes, this is not a good option.
Moreover, it is not also appropriate for speed training.
If you want to do any speed work, you can have running shoes that weigh around 200-250 grams.
This weight range will provide the best performance when it comes to speed work.
---
Elevation of the Asics® Gel Cumulus 25
Heel Height
The heel height for men and women in the Asics Gel Cumulus is 23 mm.
Forefoot Height
The Asics Gel Cumulus's forefoot height for men and women is 13 mm.
Aside from the heel, the forefoot also needs protection from debris on the road.
Heel-to-Toe Drop
In the case of Asics Gel Cumulus, the heel-to-toe drop for men and women is 10 mm.
This heel-to-toe is a bit high, which might result in heel-striking.
Also, some runners are not used to wearing shoes with a high heel-to-toe drop.
---
Components of the Asics Gel Cumulus 25
Outsole
The outer sole of the Asics Gel Cumulus is made of Abrasion Rubber.
This outsole is made of carbon rubber material to have exceptional durability.
This carbon also increases the traction of the shoe, especially in wet conditions.
Meanwhile, you can find the DuraSponge outsole made from a blown AHAR compound that provides responsive flexibility and cushioning in the forefoot.
Because of this feature, there is also great shock absorption as you run, which keeps you protected.
Midsole
The midsole of the Asics Gel Cumulus is made from technology-packed.
Asics Gel-Cumulus offers outstanding benefits to the runners, such as resistance to twisting forces.
The FluidRide increases durability and reduces weight.
Upper
The upper of the Asics Gel Cumulus is made up of an anti-bacterial material called the ComfortDry.
The upper portion of the Asics Gel-Cumulus is covered with an open mesh that provides great breathability.
This material ensures that the foot will stay cool and dry even while running for long hours.
This adds to the comfort that you will feel as you go on.
---
Asics® Gel Cumulus vs. Gel Nimbus
---
*
---
---
---