People these days pay as much attention to buying the right walking shoes as they do to their running shoes and rightly so.
Asics manufacture shoes that provide comfort and style along with exceptional long-lasting durability.
Asics is one of the most well-known sports and leisure brands that you will find today.
The Asics Walking Shoe line of footwear offers a great variety of shoes for different types of feet or activity.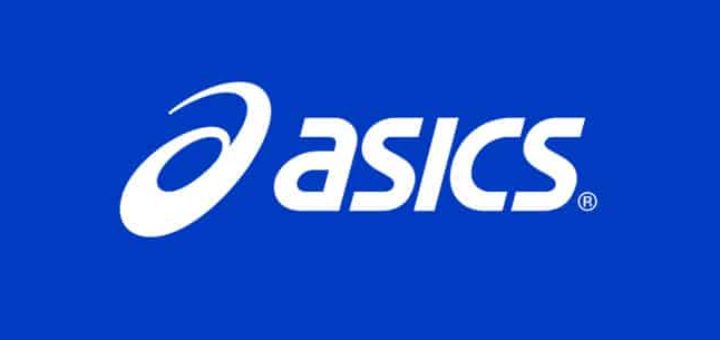 ---
The Importance of a Good Walking Shoe
Gone are the days when one made do with a pair of "Sport" shoes.
People now make a considered choice when buying a pair of walking shoes.
Most of us spend far more time walking than running, and therefore, we must wear footwear that is both comfortable and safe.
A good pair of walking shoes should be light and be able to provide sufficient shock absorption at the heel as this is anatomically how we walk, we strike the heel and then comes the full gate cycle where we push with our forefoot and toes (and so the forefoot sole need to be flexible to allow effortless continues step).
Asics makes some of the most popular walking shoes, most of which are showcased below:
---
Best Asics Walking Shoes Reviews
1
Asics Walking Shoes for High Arches
It is named Nimbus for a reason; walking in these shoes feels like walking on a cloud.
The new model – the Asics Nimbus, provides excellent shock absorption and GEL-Cushioning thanks to its innovative stabilizing Heel Clutching System.
Superb Rearfoot and Forefoot arch support for moderate to severe under-pronators.
They are lightweight and highly durable and are the best long distance walking shoes.
This shoe combines both FluidFit and FluidRide technologies resulting in a very comfortable shoe that will fit your foot correctly.
---
2
Asics Walking & Running Shoes for Flat Feet
Let's face it; flat feet walking shoes don't come any better than Asics Kayanos. Check also our detailed review on the:
Asics Gel Kayano 28
.
Not only flat feet shoes, but these are the Best Running Shoes for Overpronation.
It has a unique system called IGS – Impact Guidance System that maintains a neutral step for overpronators.
The Kayano has a Moisture-control Ortholite X-40 sock liner.
It is made from reflective overlays making it highly visible in poor light conditions.
The Asics FluidRide midsole provides enhanced shock absorption – easing the impact of your steps.
A new heel construction plus the FluidFit® technology for the upper as well as the heel clutching system technology from Asics makes this shoe amazingly comfortable.
---
3
Most Comfortable Asics Walking Shoe
One of our favorites the Asics Gel Cumulus because of its many exceptional features that cater to a variety of foot types and conditions.
This pair of shoes is made up of imported synthetic material, and the sole is made up of rubber.
It comes in traditional design but full of technologies supported for running.
The details of the shoes are also stylish with high gloss and reflective details.
It also consists of FluidRide Bounce Back Cushioning for better absorption of shocks while walking or running.
It also comes with full-length GEL cushioning that will help you to get a better hold of your feet.
This shoe is also equipped with a high abrasion outsole which is best suits people with normal feet arch.
---
4
Asics Wide Width Walking Shoes
This all synthetic and mesh shoe with a rubber sole, rubber outsole, and synthetic mesh upper looks quite solid and ready for miles of walking.
The fact of the matter is that not only is it built to last, but it is also extremely comfortable to wear as well.
Extremely popular with people who are very effusive in praise of the shoes.
What they particularly like is the combination of sturdiness, comfort, and design.
Orthoite Moisture Managing Sockliner.
Breathable mesh uppers.
Rearfoot Gel Cushioning System to attenuate shock.
---
5
With all the benefits as the ASICS GEL-Foundation Walker, the GEL-Foundation Workplace includes a Slip-Resistant outsole for everyday use in a variety of working environments.
A fabulous shoe for people who are standing all day, like doctors, nurses, waiters, and waitresses, as well as one of the best shoes for kitchen work.
The Women's version come in various width size. Men looking for wide sizes click here.
This model was designed with OrthoLite foam sock liner, GEL cushioning, and Trusstic construction to help you stay on your feet in comfort until the end of your shift.
The durable AHAR outsole provides exceptional traction on slippery surfaces.
---
6
Asics Trail Walking Shoes
These trail version of the GT-2000 are quite possibly the most comfortable shoes. You'll ever own.
They provide great stability and support, thanks to the DuoMax® support system.
The combination of Rearfoot and Front foot GEL® cushioning system, ComfortDry, sock-liner, and DuraSponge® AHAR® outsole result in incredible comfort.
The Impact Guidance System, combined with Guidance Lines in the outsole, enhances gait efficiency from heel strike to toe-off.
---
7
Trail Walking and Running Shoe
The Gel Kahana 8 is one of Asics' favorite Trail Walking shoe brands with the popular Gel cushioning system.
Textile and synthetic uppers that are lightweight and breathable.
A durable and high traction trail-specific rubber outsole.
Rearfoot Gel cushioning system to attenuate shock.
SPEVA cushioned and shock absorbing midsole.
DuoMax stability and support system.
Reverse lug tread that is trail specific.
Ideal for a low arch r flat feet.
---
8
The Gel-Venture 7 from Asics is another Exceptional Trail walking shoe model form this range.
Soft and flexible fabric and synthetic overlay uppers are some color variations.
A durable and trail-specific lug rubber outsole.
Ortholite X40 moisture managing and cushioning sock liner.
A durable and shock absorbing midsole.
---
9
The Gel Contend 5 from Asics is a comfortable and fully cushioned walking and running shoe.
Fabric and synthetic leather uppers along with an Ortholite cushioned and moisture managing sock liner on the inside.
There is an AMPLIFOAM midsole that is durable, softer in density and shock absorbing.
Rearfoot Gel technology for heel cushioning.
A flexible sole and durable rubber outsole.
---
Index Table: Top Asics Walking Shoes
---
---