There are quite a few walking shoe manufacturers, and one of the most well-regarded ones has to be the Skechers brand.
Skechers walking shoes are my favorite brand, they look great, and somehow you feel that they fit on your feet like a glove, considering the strike path and body mechanics applicable in the case of a walker.
So today, we will look a bit deeper into the world of Skechers Walking Shoes for men and women.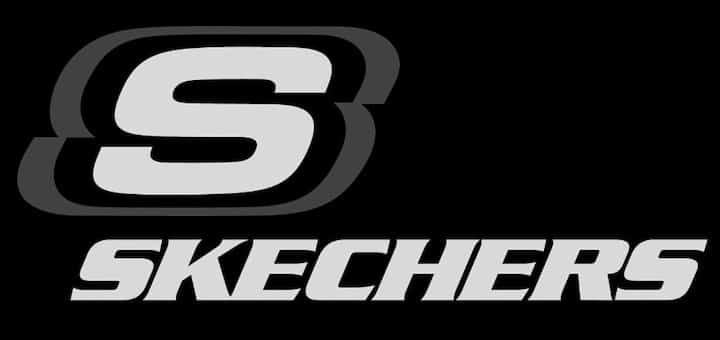 ---
Skechers Series of Walking Shoes
Picking the right shoe for walking is crucial for a serious walker if they don't intend to contend with discomfort and injury.
Skechers developed two lines for their walking shoes, the Skechers GO walk and the Skechers On the GO range.
Wearing the appropriate walking shoes is crucial in maintaining a correct walking technique and preventing injuries to the feet or body.
A shoe is your most important tool and piece of equipment when you walk or run, and without the right tools or equipment for a job, you will only end up hurting yourself.
The most important and simple step in selecting a walking shoe is to select a shoe that is appropriate for your foot type and shape.
Skechers walking shoes feature some of the best support and cushioning technologies, such as memory foam cushioning, THeir Goga Mat, and Goga Max technologies. Besides this, their shoes also come in different width options so that you always get the perfect fit.
---
So Why do You Need Proper Walking Shoes?
To protect your feet and provide a comfortable walking experience, you truly do need proper walking shoes. You can likewise wear running shoes, although their features do not always cater for walking.
How Shoes Affect Your Body – Every movement that you make when you walk affects various parts of your body; when you wear shoes that do not provide the required support for your heels and arches, the essential range of motion in the foot is prevented. If your feet do not function properly, other body parts step in to compensate, resulting in knee, hip, ankle, and lower back pain because of overcompensation, resulting in weakness and increased injury risk.
How Shoes Affect Endurance – When you are comfortable walking, you will walk further, faster, and endure more. You want to attain some health and fitness benefits from your walking routine; therefore, it is only logical to improve your speed, distance, and endurance levels. By wearing comfortable shoes that suit your unique foot type, you will improve endurance and perform better.
The Right Shoes – Make sure to find shoes that are appropriate to your specific foot type and pronation levels. The right shoes may be costly, but they will save you much discomfort and prevent injuries in the long run. Always keep in mind to replace worn-out and damaged shoes as soon as possible; ill-fitting shoes can be just as harmful as incorrect shoes.
---
Features of Skechers Walking Shoes
Skechers Walking shoes have some amazing comfort, support, and durability features;

Uppers – Breathable mesh panels and inserts that provide lightweight comfort and keep your feet well ventilated.
Outsole – Thick and durable rubber outsoles that ensure good shock absorption and protect your feet against punctures. Some outsoles offer slip resistance in an industrial environment.
Cushioning and Support – A cushioned memory foam insole for comfort and support. Some models feature air-cooled memory foam, Goga Mat, or Goga Max support midsoles and insoles for optimal comfort.
Options – Colorful designs and variations available for every preference.
---
Reviews: Best Skechers Walking Shoe
Below are some of the most popular Skechers Walking shoes that are available;
We hope you love the shoes we recommend!
So that you know, We may collect a share of sales or other compensation from the links on this page.
---
1
Mesh Slip On Walking Shoes
This is a beautiful pair of shoes; the charcoal and the blue combination are particularly enticing.
Skechers are quite popular because of their flexibility and comfort.
It provides a natural stride when you will walk wearing this.
The sole is made of rubber and has three-layer protection against any weather.
This shoe is one of the best shoes for knee pain.
The synthetic mesh design complete with a rubber sole makes this a particularly light and comfortable pair.
The breathable mesh panels on the shoes add to the sense of comfort.
Most users of this shoe are delighted because of its lightweight and comfortable feel.
---
2
Sports Sneaker and Walking Shoes
A comfortable and supportive heavy-duty sports shoe is ideal for the avid walker.
This is one of Skecher's best-selling shoes.
It has a Padded tongue and collar Shock-absorbing midsole.
This neat-looking pair of shoes comes in a mesh design and a rubber sole.
Classic, sporty styling and exceptional comfort in this casual sneaker from Skechers.
Resalyate EVA Mid-Sole and a durable outsole.
The most liked features of this shoe have to be incredibly light and comfortable.
This is what any frequent walker would want in their walking shoe, hence their popularity.
---
.
3
Lightweight Walking Shoes
The great thing about this shoe is that it combines the simplicity of design with good looks and great practicality.
Looking neat and nifty in different color patterns.
Its soles enable miles of comfortable walking using the GOimpulse outsole traction sensors.
Exceedingly comfortable due to its integrated OrthoLite anti-microbial sock liner and GO Mat comfort insole.
These are a smart buy considering the features mentioned above
---
4
Among the most popular outdoor activities, it is an incredible choice of Skechers walking shoes.
Available in various color shades, it is a highly comfortable shoe.
Rubber sole and a Memory-Foam cushioned inner sole to enhance that comfort.
Most people who have worn it gush over its looks and that it is a super comfortable shoe to wear and walk.
Some people even stated that these shoes are the best shoes for standing all day.
It feels light on the feet, and you don't get tired even after having them on for quite a while.
These shoes fly off the shelves quite quickly on account of their popularity.
---
5
These shoes may look bulky but are amazingly comfortable.
Made from great quality materials with extra attention to the midsole.
This shoe can withstand lots of weight and is perfect for heavy people standing on their feet all day long.
It comes with a variety of widths for different shapes of feet.
These shoes have a soft "Kinetic Wedge" that rock from the back to the front of the shoe; this rolling effect helps spread the weight all over the foot.
This Skechers shoe is very comfortable from the outset while still having a ridged stable feeling.
Many overweight people are prone to heel pain, and this shoe can help as it is designed to be one of the best walking shoes for plantar fasciitis.
---
6
These neat-looking and functional shoes are made from a Synthetic/Textile combination and a rubber sole.
Lightweight and breathable mesh uppers.
Further, it has a printed wool upper, making it good-looking and comfortable.
A comfortable and supportive air-cooled memory foam footbed and Dual-Lite shock-absorbing technology.
Most people found this shoe to be quite comfortable.
---
.
7
This shoe is perfect for summer outings, and it is highly comfortable.
The sole of this shoe is made up of durable rubber and offers a good grip.
It looks casual and is built for a better walking experience during the summer.
It is best for outdoor walking and other fun summer activities.
The material by which it is made is quite comfortable and breathable and has Bio-Dri technology.
The air-cooled memory foam provides excellent comfort and support.
You can rely on this pair of shoes to go on for a long walk during the summer months.
You will feel very comfortable in this pair as these are the best summer shoes for walking.
---
8
As white as they can be, these Skechers are revolutionary walking shoes that cater to all your walking needs.
The upper of this shoe is made up of lightweight FitKnit mesh fabric with fabric trims at the edges and a stabilizing heel panel made from synthetic material.
The highlight of the Knoxville walking shoe is the GOga Mat technology, along with responsive feedback provided by its high-rebound cushioning. In addition, Skechers have utilized an exclusive, proprietary Resalyte material that gives this shoe a "SQUISH" factor.
Once you wear this shoe, your feet will get a custom-feel fit thanks to its Memory Foam Fit design, including the heel padding.
Moreover, the multi-directional traction sole will ensure you maintain a firm grip on the surface you are walking upon.
---
Skechers Walking Shoes in a Nutshell
Skechers manufacture walking shoes that are made for walking.
Their walking shoe range has all the comfort and support features required to give you the easiest and most pleasant walking experience without any excess strain on your feet or body.
Skechers walking shoes are available for every foot type and purpose in various fun colors.
---
Index Table: Top Rated Skechers Walking Shoes
---
---