A good squash shoe can absorb impact and abrasion and reduces foot fatigue while still providing the perfect balance of stability, comfort, and ease of movement for this sport type.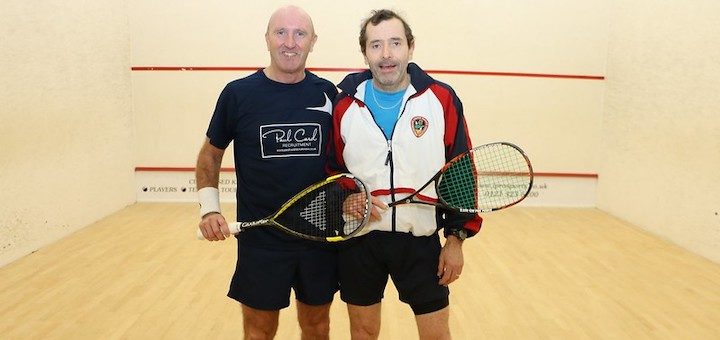 ---
Why do You Need Specific Squash Shoes
Your Squash shoes are just as essential a part of your squash equipment as your racquet and any other piece of equipment.
The right shoes will help you move around the court fast and easily and allow you those fast backward, forward, and lateral movements with no restrictions.
Beyond this and quite important is that the right squash shoes will also protect your feet, ankles, and limbs from injuries, overuse injuries, sprains, strain, discomfort, and friction that can cause chafing and blisters.
Most squash shoes also have a non-marking rubber sole, which offers high abrasion resistance, grip and will not damage or stain squash court floors.
---
What to Consider in a Good Squash Shoes
Most indoor court shoes are perfect for playing Squash with, however here are a few characteristics not to be missed;
Grip – You need good traction and grip so that you can easily stop and not slip on the court with certain movements.
Durability – You want your shoes to hold up well over time, so look for durable materials and constructions, as well as reinforced areas where there is heavy wear.
Comfort – Many things pertain to comfort, including the shoe's fit, cooling, moisture-wicking capabilities, and cushioning underfoot.
Cushioning – To absorb shock to protect your joints, feet, and knees from the impact on hard floors, ample cushioning is required in the insole and midsole.
Weight – Keep in mind a shoe with more cushioning may be heavier, so look for lightweight cushioning technologies and a shoe that is lighter in weight that will not hold you back.
---
Features of a Good Shoe for Squash
Cushioning – Good cushioning that is lightweight in the insole and midsole.
Support – Stability features such as a shank or secure heel cup. They are designed with technology to allow lateral movements.
Outsole – Good quality rubber outsole for high grip and durability. A non-marking design outsole.
Uppers – Lightweight and breathable mesh and synthetic uppers.
---
Reviews: The Best Shoes for Squash
You cannot go wrong with these superb brands and models in shoes for playing Squash.
---
1
The Viper 3 from Salming is a top choice when it comes to high-performance Squash shoes.
Breathable and lightweight mesh uppers for a responsive feel and superb ventilation.
The textile overlays offer stability and eliminate friction and joint pressure.
There is an Ergo Heel cup for a transformable and adaptable fit.
Lateral movement stabilizers are lightweight, and the dual torsion unit stabilizes the feet.
A RunLite midsole cushions your feet and reduces impact.
---
2
The Asics Rocket 9 is a comfortable and lightweight squash shoe that protects your feet against impact.
Soft fabric uppers that are lightweight and breathable.
There is an EVA Midsole and Fel Cushioning to attenuate shock.
The collar and tongue s foam padded for a more comfortable fit.
The outsole is made from high traction and durable rubber.
This shoe is available in many color selections for you to choose from.
---
3
This is also a highly sought-after and popular shoe for Squash the head grid 2 model.
Synthetic leather uppers are breathable and durable.
Tere is a HyBrasion high abrasion compound technology.
Ai-mesh in the uppers allows for better ventilation and cooling.
The Non-marking Gum Rubber outsole offers an excellent grip.
---
4
Another excellent addition from Salming is their Adder range.
Synthetic and mesh upper that is highly breathable and very lightweight.
The exoskeleton design offers superb stability and the rollbar technology for motion control making this an excellent choice for overpronating individuals.
A lightweight and shock-absorbing EVA midsole and impact zones in the heel.
It also features a Torsion Guide system to ensure the shoe only bends where it is supposed to.
The rubber outsole is non-marking and very durable.
---
5
The Python Deluxe is a lightweight and comfortable squash shoe sought after by many avid squash players.
The very lightweight feel and incredibly durable materials and construction.
There are soft mesh inner linings to wick away moisture and strong sweat-absorbing materials,
A stable surface in-sock keeps your feet dry and secure.
The thicker back heel is ideal for shock absorbency and stability.
---
6
Lightweight Shoes for Squash
The Aerus 3 from Yonex is extremely lightweight and supportive, offering a minimalistic ore fit.
Very lightweight at only 270 grams.
It offers a solid and secure fit.
Highly ventilated upper materials from Double Russel mesh and durable skin light.
The Hyperlite Midsole Power Graphite Sheet Power Cushion offers exceptional comfort and shock absorbency.
---
Index Table: Top Rated Shoes for Squash
---
---