Some individuals have an extra bone that forms on the inner side of the foot, just above the arch, which is called accessory navicular. Most individuals will be quite unaware of this condition, and it will not cause any problems. However, they are some individuals that can develop a painful condition known as Accessory Navicular Syndrome, which happens when the bone and the posterior tibial tendon become aggravated.
Individuals who have Accessory Navicular Syndrome will need to wear proper supportive and comfortable footwear with certain features. And this article we will be looking at specific footway and their features to help with Accessory Navicular Syndrome.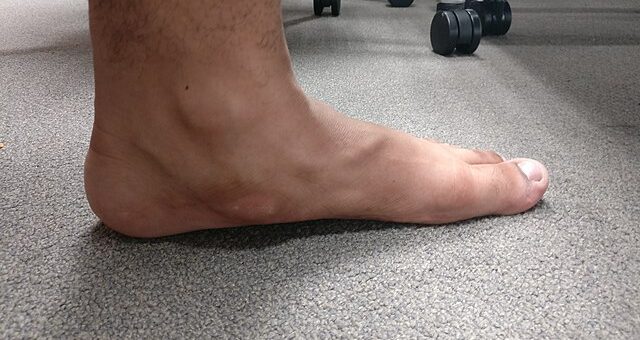 ---
As we have mentioned, when you have accessory navicular, you have an extra bone or piece of cartilage that is located on the inner side of your foot, just above the arch of your foot. It is incorporated within your posterior tibial tendon that attaches to this area. Having an accessory navicular can eventually lead to a condition called Accessory Navicular Syndrome, which can cause pain and discomfort. The accessory navicular is congenital, which means it is present at birth, and it is not usually part of the normal bone structure of your feet, therefore you do not find it in many people.
Now Accessory Navicular Syndrome develops when the accessory navicular bone or the posterior tibial tendon becomes aggravated. This could be the result of trauma from a foot-ankle sprain. It can be chronic irritation from your shoes or footwear that is rubbing against the extra bone, or it can be because of the excessive activity or an overuse injury. Many individuals who do have Accessory Navicular Syndrome tend to have flat feet or fallen arches, which places more strain on the posterior tibial tendon that can produce inflammation or irritation to the accessory navicular.
Symptoms – During adolescence, it is a common time for the symptoms of Accessory Navicular Syndrome to appear, because this is the time when the bones and the cartilage in your feet start to mature and develop. You may notice a visible bony prominence in the midfoot area and the inner side of your foot just above your arches. There may be redness and swelling, and you may feel vague pain, or throbbing in the midfoot and arch. Usually, it will occur during or after periods of activity.
Diagnosis – Your foot and ankle surgeon or podiatrist may ask you about symptoms and examine your foot. They may look for skin irritations and swellings and press on the bony prominence to assess the area for any discomfort. To diagnose whether you have Accessory Navicular Syndrome? Your foot structure muscle strength joint motion and the way that you walk can also be evaluated to establish whether you have the condition. As a last resort X Rays may be used to confirm that you have Accessory Navicular Syndrome.
Treatments – There are a few nonsurgical treatments approaches that you can use to treat Accessory Navicular Syndrome first. Immobilization, you need to put your foot in a cast or a removable walking boot to allow the affected area to rest and to help to decrease the inflammation. You can use ice to reduce swelling but will place a bag of ice over the painful area. Certain oral, non-steroidal anti-inflammatory drugs such as ibuprofen can be used to reduce pain. You can also use physical therapy and exercises to treat the condition. Custom orthotic devices can be made to fetch your shoe to provide support for your urge, and can help to prevent future symptoms. On the other hand, wearing the right footwear can also reduce symptoms.
---
What Shoes to Wear
As we have mentioned, one of the best ways to deal with Accessory Navicular Syndrome and the symptoms thereof is to use the best shoes for the condition.
You would opt for a stability shoe that has a moderate medial arch and more responsive cushioning than softer cushioning. So stability shoes do have a medial posting that helps to control excessive pronation, which can place excess pressure on the medial arch of the foot.
The moderate medial arches also help to provide support underneath the accessory navicular. Responsive cushioning protects the navicular from excess impact.
---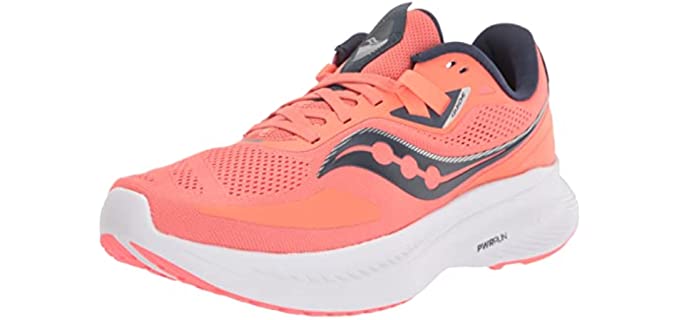 Uppers – Your shoes should have comfortable uppers with a roomy fit in the toe box and a soft interior lining.
Arch Support – Look for shoes that have medial arc support and stability features, which are ideal.
Cushioning – You want she said, to have to cushion that is more responsive, rather than soft and moldable.
Outsole – Opt for shoes with a durable rubber in the soul and a lower heel.
---
In our review section, we have some of the best available shoes for you for Accessory Navicular Syndrome;
---
1
The Hoka One Clifton is one of the best shoe models for Accessory Navicular Syndrome.
It has a Compression Molded EVA midsole and good arch support.
The sole has an early-stage meta-rocker design to take pressure off your feet.
The uppers are comfortable with a roomy fit.
They are stability shoes that also help with overpronation.
---
2
The Addiction Walker has leather uppers and a fully adjustable fit.
It has wider width options and is a stable walking shoe.
There is adaptive cushioning and proper arch support.
It also has a rollbar to prevent Overpronation.
---
3
The Asics Gel Nimbus is a comfortable running shoe for Accessory Navicular Syndrome.
It is a neutral shoe with some stability features.
The shoe has responsive cushioning, as well as gel cushioning in the heel and forefoot.
It has an AHAR high abrasion-resistant outsole and a foam midsole.
The fit is comfortable and roomy.
---
4
From Orthofeet we have two more formal-styled shoes for Accessory Navicular Syndrome.
They are Orthopedic shoes with removable layers of cushioning and an extra depth design so you can use orthotics of your own.
The shoes offer good stability and arch support.
They are available in wider widths and have a wide toe box.
---
5
The Saucony Guide 15 is an excellent choice in running shoes for Accessory Navicular Syndrome.
It has comfortable fabric uppers and a thicker stack of cushioning.
There is a beveled midsole for arch support and a deeper footbed.
The outsole is a durable and high-traction rubber.
---
6
The Arch Fit range from Skechers is perfect for Accessory Navicular Syndrome.
They provide the right responsive cushioning and built-in arch support.
They have engineered mesh uppers and are a comfortable fit.
The outsole is a durable rubber.
---
---
---