Thailand is one of the number one tourist locations in South East Asia. If you are heading on a trip to Thailand, you most likely know how hot and humid it gets there and that you will be doing plenty of walking.
For this reason, there are a few factors to consider when picking the right footwear for your trip.
In this article, I have the best available and perfect shoe types that you can wear for all occasions in Thailand.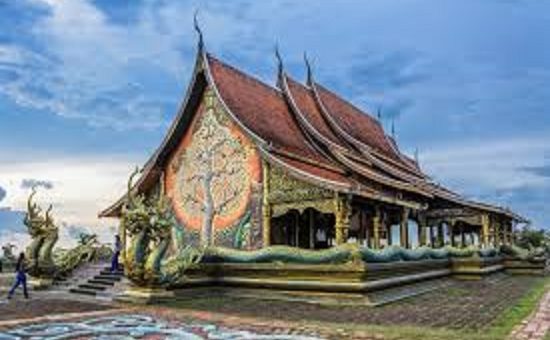 ---
What Type of Shoes to Wear in Thailand
You will need a few different shoe types to take with you on your trip to Thailand; keep in mind that it is HOT, HUMID and rains quite a bit.
You will also be doing plenty of WALKING, so whatever shoe types you choose, choose comfort and cooling features overall.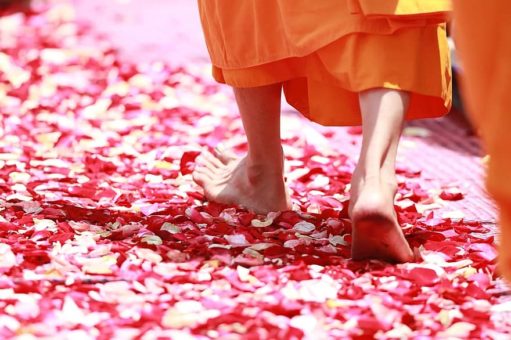 Flip Flops – Thailand is extremely hot, so your feet will swell and sweat. A stretchy and comfortable Flip Flop is perfect and also fits in with the Traditional footwear in Thailand. Look for Flip Flops that are comfortable and supportive, and not just basic Flip Flops, as you will be doing much walking.
Slip On Sandals – Slip-on Sandals or shoes are a great option for Thailand because when you enter a home or Temple, or even a hotel, you are required to remove your shoes and would want to do so quickly and easily. Slide sandals are great, along with flip flops for this purpose.
Slip On Walking Shoes – Slip-On Walking shoes are ideal for excursions around town when you are doing plenty of walking. They are easy to put on and off, cool and breathable, and should provide comfortable underfoot support and cushioning.
Slip Resistant Shoes – For athletic endeavors that involve water and slippery outdoor surfaces, I would recommend a good Slip-resistant Sports or Hiking sandal or open design shoe, such as a Fisherman's style sandal.
Dress Shoes – There may be a few events where you need to dress up for an evening out or other occasions, although I recommend not going too far out with dress shoes. Look for something cool, comfortable, and elegant, such as a Pump design low heel or flat for ladies and a loafer design or lace-up leather sneaker for gents.
Rain Shoes – If you are heading towards Thailand in their rainy season, you will need a shoe that has some water resistance or dries quickly, and definitely a SLIP RESISTANT OUTSOLE.
---
Shoes to Avoid in Thailand
Avoid Heels and hot and heavy shoes as you will not need them, and they may be quite uncomfortable.
Also, do not take more than three pairs of shoes. You will be wasting space and find that you did not need all those fancy pairs of shoes.
---
Features of a Good Shoe for Thailand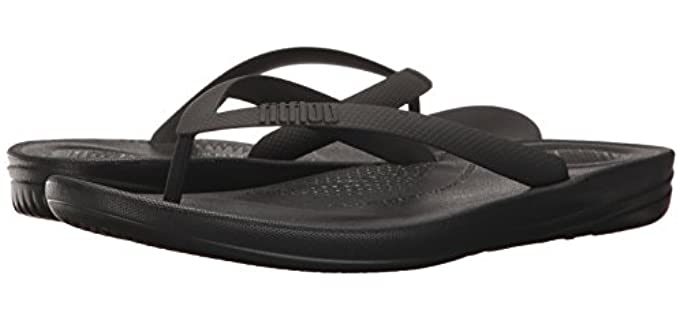 Dress Shoe – A dress shoe should have a flat sole or low heel with comfort features such as a cushioned insole and a durable rubber outsole. Look for a design that is elegant and comfortable and can keep you cool in hot and humid conditions.
Sandals – Flip Flops and Slide sandals are ideal for keeping cool and comfortable and should have a rubber sole and foamy cushioned footbed with water-resistant materials.
Water Shoes – A water shoe that drains well and dries quickly with mesh and textile uppers, and a comfortable footbed is ideal. Also, look for a slip-resistant and thick rubber outsole for outdoor use.
Slip Ons – Comfortable slip-on loafers with leather or canvas uppers that are light and cool with a cushioned footbed and rubber sole for traction are perfect for casual wear.
Sneakers – Look for a low-cut and lightweight sneaker that has breathable and lightweight uppers such as mesh and canvas. The footbed needs some cushioning for comfort, and there should be a thick and durable rubber outsole.
---
Reviews: The Best Shoes for Thailand
These are some of the best available shoes that you can wear on a trip to Thailand;
---
1
Comfortable Walking Shoe for Thailand
The Sanuk O'Dice and Vagabond are two very comfortable, light, and breathable slip-on loafers that make the perfect shoes for Thailand.
The Vagabond is available in a few neutral color options, while the O'Dice is available in many colors and different prints.
Both shoes feature soft and breathable Canvas uppers that will keep your feet cool and comfortable in the hot, humid weather.
The Yoga Mat Drop-in comfort and custom printed Canvas cover make these the ideal Thailand adventure shoes.
There is a Soft high rebound foam midsole and a comfortable cushioned, Antimicrobial lined footbed to prevent odors, which in Thailand can become an issue.
The sole is flexible with a cupsole design that is also very durable, made from high-density rubber.
---
2
Flip Flops are an absolute must, as well as s staple among the people in Thailand. So why not opt for the most supportive and comfortable FlipFlop, the FitFlop Iqushion.
The Iqushion consists of durable rubber for the upper, soft and durable foam for the sole, and high traction rubber for the outsole.
For support, there is an anatomically contoured footbed with Arch support and Impact Pillows in the heel and forefoot.
The Footbed has soft and Airy cushioning and an average width design for all foot types.
The FitFlop Iqushion is also water-resistant and dries in wet conditions very quickly.
---
3
Water and Outdoor Shoe for Thailand
Both these sandals have a fisherman style and are outdoor sandals. I recommended these for outdoor excursions because they are water-friendly and highly slip-resistant, as well as quick-drying and comfortable.
The Mesh and Textile uppers are designed for optimal breathability, water drainage, and quick drying.
The uppers are also adjustable for a more comfortable fit, and there is a Bungee stretch lacing system.
The footbed is cushioned with Luxe Foam and contoured for optimal support.
The Rubber sole is flexible and durable with a lug pattern for slip-resistant wet surfaces.
You can also choose from a few color options in the ladies' model.
---
4
One of the best sneakers you can get for Thailand, suitable for all occasions, is the All-Star Converse, Chuck Taylor, in the cooler Low Cut design.
The uppers are light and breathable with two air and drainage holes and light Canvas materials.
There is a lace-up closure so that you get a snug and comfortable fit.
The Gum Rubber outsole is thick and supportive and also absorbs shock with a lug slip-resistant tread.
There is light padding in the sole for comfort and a canvas-lined footbed.
The Toe is reinforced with a rubber cap in the same color as the sole for durability and toe protection.
You can choose from a large color range in men's and women's size options.
---
5
A slide sandal such as the Adidas Adilette is always helpful anywhere you go, especially in hot climates.
The Adilette is ideal for use in the shower, pool, or on beaches for easy slip-on and off protection.
The Adilette makes the perfect in-between comfort and protection shoe.
Because of the water-resistant and quick-drying materials, the Adilette is ideal for wet conditions.
There is a cushioned footbed that is contoured for support and one strap uppers for easy wearing.
The sole is also slip-resistant, consisting of durable and thick rubber.
---
6
The Clarks Draper and Valarie are my choices for a comfortable and elegant-looking Dress shoe for formal occasions and excursions in Thailand.
The Valarie and Draper both feature a comfortable and moisture-wicking Ortholite Footbed that is also cushioned along with smooth textile linings to keep your feet dry.
The Valarie has a low block style heel for sophistication and a closed design toe, while the Draper is a closed Oxford Style shoe with light uppers.
Both shoes have full-grain leather uppers and are available in a few neutral color selections from which you can choose.,
---
Index Table: Top Rated Shoes for Thailand
---
---