Walking is becoming a much more popular activity amongst many people. There are many specialized walking shoes available on the market today, but one of the top-rated brands are the Brooks Walking shoe range.
Brooks specializes in manufacturing walking shoes that are comfortable, supportive and durable. They offer excellent walking shoes that will provide you with many desired features.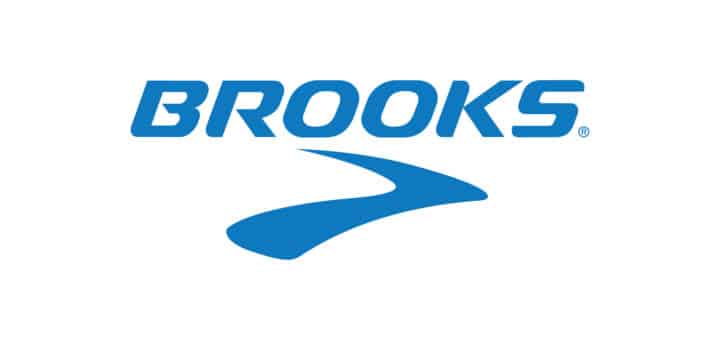 ---
The Difference Between a Walking Shoe and a Running Shoe
Brooks is well known for its great running shoes, so many people assume that any pair of Brooks running shoes can double up as a pair of walking shoes as well.
That may well be what is happening, but the fact is that running shoes are not good for walking and vice versa.
Essentially if you a looking for a pair of walking shoes they should be flexible have flat and slightly smaller heels, some of the Brooks running shoes are designed like that, so you'll be able to walk comfortably in them.
Walking Shoes vs. Running Shoes
A walking shoe tends to be stiff and less flexible than a running shoe and does not flex in the way that a runner would need them to flex. Walking shoes are therefore not suitable for running or even fast-paced fitness walking.
A runner needs more cushioning because they impact the ground with three times their body weight whereas a walker only impacts about 1.5 times their body weight. Cushioning in the heel and forefoot are is particularly advantageous to a runner but not so much to someone who just walks.
Most running shoes are designed to ensure stability using a more built-up heel, although a runner who strikes with their heels or midfoot first should opt for a less established heel. A Walker will strike with their heel and roll through the step; therefore a much flatter shoe is necessary.
Most walkers should look for an athletic shoe that has the least difference in height from the heel to the toe; this is called a heel drop.
The heel drop of a shoe is usually indicated in millimeters on the specs of the shoe.
For Walking: Always look for a shoe with a heel drop less than 8mm.
Running and walking shoe both need some flexibility, running shoes tend to flex more at the arch or midfoot. This is just to accommodate the differing needs of a runner that strikes either at the midfoot or with the ball of the foot.
---
Fitness Walking Shoes

If you plan on doing fitness walking try to opt for a shoe that flexes at the forefoot as walkers tend to push off with their toes.

A shoe that does not bend or flex at all should rather be avoided for fitness walking.
Fitness walking shoes should flex at the forefoot, as walkers should push off with their toes. A shoe that bends at the arch does not provide the platform they need.

A shoe that doesn't bend at all is unacceptable. Unfortunately, many shoes marketed as walking shoes do not flex at all. They are unsuited for fitness walking.

Keep in mind that a Motion Control or Stability shoe is less flexible because of their medial posts and other features that aim to reduce excessive pronation. If you do require a motion control or stability shoe, you may have to sacrifice some flexibility in your walking or running shoes.

---

Video Review on Brooks Addiction Walking Shoes
---
Reviews: Best Brooks Walking Shoes
Below are some of the most popular and best-rated Brooks Walking shoes and their reviews;
---
1
Walking Shoes for Fitness Walking
As the name suggests, these shoes are very familiar with the consummate walker.

Soft and supple full grain leather uppers for a more comfortable fit.

A MOGO midsole that provides exceptional cushioning and shock absorbency.

The rearfoot and forefoot Hydroflow technology ensure additional cushioning and shock absorbency.

The triple density PDRB post on the medial side ensure industry leading stability.

Synthetic outsole delivers superb traction.

---
2
Hook and Loop Fastening Walking Shoe
The Brooks Addiction V-Strap walking shoe has all the fantastic features of the Brooks Addiction Walker with an added convenient hook and loop fastening mechanism.

This shoe is the V-strap version of the one reviewed earlier.

Its uniqueness lies in the fact that it has a great fit while essentially being a casual shoe.

The hook and loops fastening mechanism ensure suitable fastening and the energy returning MoGO-sole, ensures that one is very sprightly all the time.

Its popularity is partly based on its durability, as this shoe is known to remain as good as new for years.

This is on account of the higher grain of leather they use in making these shoes.

---
3
Flat Feet and Overpronation Walking Shoe
Although these shoes made for running, they are very comfortable and just as suitable for walking.

Lightweight and breathable mesh uppers.

A durable and high traction rubber outsole.

The extended Caterpillar crash pad allows full ground contact and better heel-toe transitioning.

The adjustable saddle design offers more targeted support.

Omega flex grooves for more fluidity and better forefoot movement.

---
4
Heavy Weight Walking Shoes
If one were looking for a pair of walking shoes that defines young and colorful, this would be it with its Nightlife, Deep Royal, and Black combo look.

The moisture-managing Element Mesh uppers will keep your feet dry and well ventilated.

A removable foam insole ensures exceptional comfort and support.

A DRB Accel shank-like unit for torsional rigidity in the midfoot.

A Flextra rubber outsole for better support and flexibility with HPR plus in high-wear areas for enhanced durability.

---
5
Shoes for High Arches and Supination
Brooks for many years has been known to come out with different kinds of shoes for those suffering from conditions such as high arches or under pronation. In keeping with this tradition, this particular model has quite a few features that are worth mentioning.

It is perfectly suited for those suffering from mild to moderate under pronation.

This shoe comes with specially cushioned soles which help absorb shock to such users with special needs.

New element uppers for protection from elements of nature.

Extremely lightweight and has a breathable mesh fabric which aids in the prevention of bad odor.

The overlays are of high quality made from durable and synthetic materials.

The insole is made from unique S-257 material and is known for flexibility and cushioning.

It also has unique crash pads protecting the heel and midfoot areas.

This shoe is a particular favorite with walkers because it is designed for heel strikers.

It is the preferred shoe for people who want to get the benefits of an almost Orthopedic Walking Shoes.

Longevity and sturdiness make this a highly popular shoe with avid walkers.

---
6
The Brooks bedlam is a stability walking and running shoe with a model for men and women.
Knit uppers for a breathable glove-like fit.

Energy return DNA cushioning, and shock absorbency.

An innovative stability guide rail system.

The rubber outsole is tough and offers high traction.

---
7
The Brooks Anthem is a stylish and comfortable running shoe with an absrauion resistant insole.
Very lightweight and breathable uppers construction with an anatomical fit design.

A BioMoGo DNA cushioned midsole that adapts to every step.

HRP plus high abrasion resistant insole for less friction.

A comfort collar wraps around the heel an ankle for stability and support.

---
8
Running Shoes for UnderPronators
The Brooks glycerine is the ideal fit for a higher arch and individuals who tend to supinate or underpronate when running or wlaking.
Features a full-length DNA cushioned insole for energy return and shock absorbency.

There is an adjustable saddle construction for the best fit.

The forefoot has softer blown rubber on the outsole for flexible grip.

There are 3D print overlays for structural support and a durable rubber outsole for traction.

The full-length Super DNA midsole ensures cushioned comfort and maximum energy return.

The adjustable saddle construction provides a more comfortable and snug fit.

The forefoot has a soft blown rubber for cushioning and grip.

The 3D print overlays give structural support and reduce weight.

---
What makes Brooks Walking Shoes Superior
Brooks walking shoes are durable and long-lasting, made from the finest quality materials for an exceptional quality product. These walking shoes offer the right amount of cushioning as well as stability in walking shoes. Brooks offers different types of Walking shoes with features that cater for various foot types and conditions as well as varying levels of pronation.
Index Table: Top Rated Brooks Walking Shoes
---
Please Rate this Article:
---
---