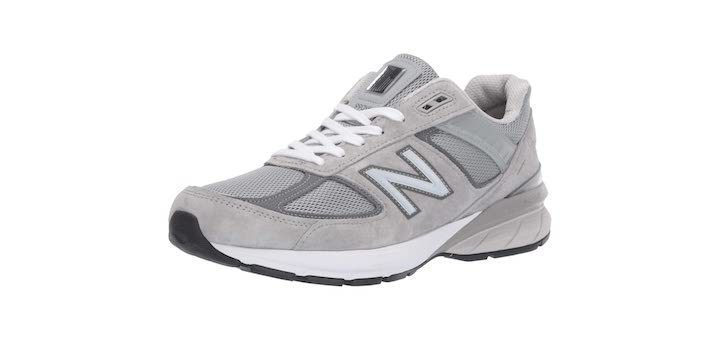 The expected release date for the New Balance 990V6 is September 8, 2022.
The New Balance 990V6 will have the following features & updates:
The New Balance 990V6, still available in the pigskin leather and mesh similar design, should now have more mesh for breathability and flexibility with fewer leather inserts.
There is also a wider range of color options expected in the new model besides the general neutral ranges in the predecessor.
The New model will offer even better comfort, protection, and stability than the previous one, as New Balance will make slight changes in technology and materials used.
Furthermore, you can expect the same durable Blown rubber outsole, with a more lug tread, this time around.
Previous model of the 990:
The New Balance 990V5 release date was on May 21, 2020.
---
Latest Version of the New Balance 990
*
---
Video
---
Price
The MSRP (Manufacturer's Suggested Retail Price) for the New Balance 990V6 should be around $185, which is much similar to the previous model.
There may, however, be variations in price depending on the outlet that you choose to buy from.
Arch Support and Pronation Control
The New Balance 990V6 will technically be a Neutral running shoe.
However, I would suggest that it can be ideal for Overpronation and lower arch type because of the expected improvements to the stability and support features.
I would be recommended the New Balance 990V6 for a low to neutral arch type.
Terrain
This will effectively be a road running and flat surface design running shoe.
I would not recommend the new model for trail and outdoor terrains that are slippery and uneven.
However, it will be robust enough and offer good traction for solid surfaces like roads, concrete, and tiled surfaces.
Use
The New Balance 990V6 will be a running shoe and will be designed for road running.
You could also enjoy this new model for walking and casual everyday wear because it will be quite durable and fashionable in design.
Durability
As far as durability goes, it will be very durable if you use the new model for its purpose.
I would not recommend using it in very wet and inclement weather or on outdoor trails.
Furthermore, I would like to add that the New Balance 990V6 will be very durable in materails and construction.
Fit and Sizing
As for fit and sizing, the New Balance 990V6 will be very accommodating.
Generally, the fit will be more roomy and relaxed.
You will also now find newer Extra Narrow up to Extra Extra Wide widths available, giving you many more fit options.
Weight
The ladies' model will be a medium weight of around 317 grams.
For the gents, the weight may be around 388 grams.
Both models will be an ideal weight for a lightweight and comfortable walking and running shoe.
---
Elevation of the New Balance 990V6
Heel Height
The Heel height for the New Balance 990V6 is expected at around 30mm.
The height is aimed to be ideal for both running and walking purposes.
Forefoot Height
The Forefoot height we can look at expecting around 20mm when you consider the heel to toe drop.
This is a generous stacking height that still offers ample flexibility.
Heel-to-Toe Drop
Fro the heel-to-toe drop, you are assured that there will still be the generous 10mm range.
The 10mm heel-to-toe drop is quite average and ideal in running and walking shoes alike.
---
Components of the New Balance 990V6
Outsole
For The outsole, the same cushioning and durable blown rubber will be used.
The heel-to-toe drop in the New Balance 990V6 will stay the same, as it needs no improvement.
However, there will be a change in the tread patterns to make it slightly more lug and durable for a larger variety of surfaces and terrains.
Midsole
The New Balance 990V6 still employs their trusted ENCAP technology midsole, offering better stability, support, and maximum durability.
For comfort, you can still enjoy the NB cushioned insert.
However, they will improve the textile lining in the footbed to prevent slipping and wick away moisture.
Upper
The Uppers of the New Balance 990V6 will still consist of pigskin leather and mesh materails. However, there will be a larger mesh ratio compared to synthetic overlays for better flexibility and breathability.
The New model will likewise come out in a more attractive design and may be available in bolder colors this summer.
You have a completely friction-free and comfortable fit because of the no web application that the uppers will have.
---
New Balance® 990V6 vs. 990V5
---
*
---
---
---