We all know the popular high-top casual sneaker with canvas uppers and a rubber sole. All Star Converses comes to mind, though there are many other superb brands and styles in the popular and sought-after High Top Canvas Sneaker.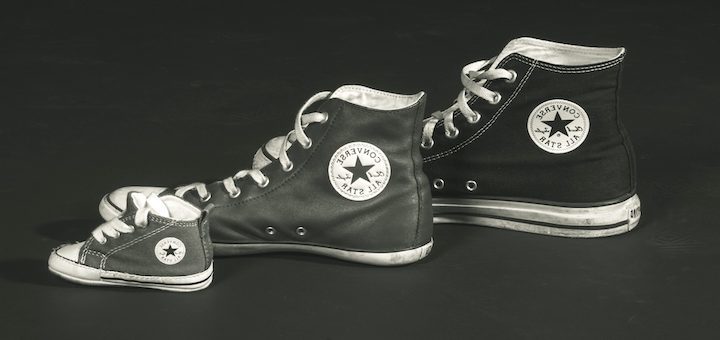 ---
Where did The High Top Canvas Sneaker Originate From
The Chuck Taylor from All Star Converse is the most popular and widely available high-top canvas sneaker available today, which usually consists of a stitched canvas upper and a rubber toe cap as well as a rubber outsole. Today, however, many brands and models similar to this offer the same fit and design with many other features for comfort and durability.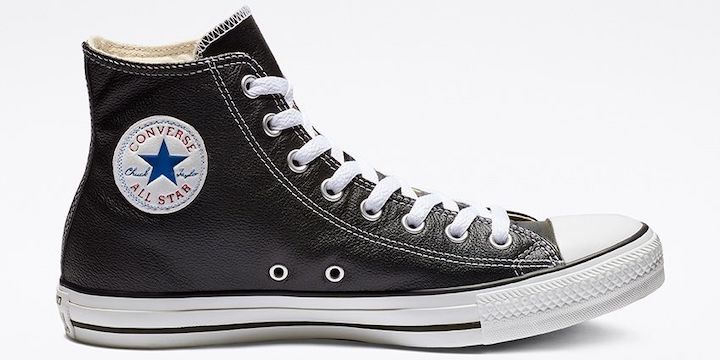 Superga, puma, and Adidas are likewise popular names adapted to this shoe style in various materials, colors, and designs. There are also newer and more young brands that offer you this superb style at a lower-priced option than the more established brands.
---
Some of the Primary Characteristics that Makes a High Top Canvas Sneaker
Uppers – The uppers are made of breathable and very lightweight Canvas materials, either cotton or synthetic, with a loose and thin structure that gives you a snug and comfortable fit. There are normally no extra interior linings, only a lined footbed.
Eyelets – The eyelets for the laces are made out of metal and are the color of the shoe or a contrasting color of white. The metal eyelets are placed on the medial sides of some brands for extra ventilation and breathability.
Laces – The laces may be similar in color to the shoe, or a contrasting white, or other color option, because it is a high top shoe, the laces are longer and can be folded inside the shoe.
Toe Cap – Most brands and models, including the All Star Converse, feature the protective rubber toe cap, which can come in a contrasting white color or similar to the color of the shoe. The toe cap adds protection and durability to the shoe and more structural integrity.
Sole – The sole of the High Top Canvas Shoe is almost always made from durable rubber and is very thick in design with a patterned tread for traction. The bottom may be similar in color to the shoe, or a contrasting color, usually black or white, and the tread can come in a see-through brown color, such as with the original Chuck Tailors from the All Star Converse range.
Comfort features – Comfort features such as an Ortholite footbed, padded or foam footbed, and a removable insole for cushioning and support are available in some brands and models, as well as a moisture-wicking lining in the footbed.
Colors and Designs – The High Top canvas sneaker's colors, patterns, and designs are endless. The old classic design is black and white, with black canvas uppers, white stitching accents, laces, and a white sole and rubber toe cap. You could also choose the white-on-black reverse style in this classic. Today there are many other color designs, such as black, red, pink, brown, olive blue, purple, etc. There are also different patterned options and print options that you could consider.
High Top Sneakers can protect Your Ankles
I feel I have to mention the High Top Canvas sneaker's excellent benefit in ANKLE PROTECTION. Because of the higher design that envelops your heel and ankle, you are less likely to suffer from sprains and ankle injuries, and this design likewise makes the shoe a more stable option for many.
Besides this, another benefit of the Popular High Top Canvas sneaker is that it can be worn anywhere, for any occasion, and with any outfit!!
---
Features of a Good High Top Canvas Sneaker
Outsole – High traction thick rubber outsole. Protective rubber toe cap.
Closure – Lace-up system with metal eyelets.
Cushioning – Padded or Ortholite cushioned insole.
Lining – Smooth interior linings.
Uppers – The shoe has Soft Canvas fabric uppers in a variety of colors and design patterns. A high top design feature that goes up to your ankles.
---
Reviews: The Best High Top Canvas Sneakers
Below are some of the most sought after and best available High Top Canvas Sneaker brands and models;
We hope you love the sneakers we recommend!
So that you know, We may collect a share of sales or other compensation from the links on this page.
---
1
The Converse Tonal is a Canvas Uppers High Top Sneaker available in different two-tone colors in greys, blacks, and reds.
The Converse Two Tone has a Canvas and Suede design in earthy color shades.
Both sneakers have a high-top design and lace-up features.
the Tonal and Suede Top have a lace-up secure closure system.
the EVA Footbed and Ortholite comfort insole provide plush cushioning.
---
2
High Top Glitter Canvas Sneakers
A superb range from All star Converse is the Chuck Taylor Leather range, which is fun and funky for men and women.
There are black leather detail canvas uppers in the men's range and gold or burgundy glitter uppers.
The sole is made from durable rubber that offers excellent traction.
Inside is an Ortholite comfort footbed.
There are similarly medial eyelets for better airflow and cooling capabilities.
---
3
High Top Solid Color Canvas Sneakers
The Cotu from Superga is a classic and well-known brand that manufactures many favorites in high and low top canvas sneakers durable and highly comfortable.
Soft and breathable canvas uppers with a high-top design.
It has a secure lace-up system with metal eyelets.
There is a Thick and durable high traction rubber outsole.
Inside is a comfortable cushioned insole.
Available in solid black or white color options with all the trimmings in the same color s.
---
4
Classic High Top Canvas Sneakers
Nothing comes close to the Chuck Taylor Classic High Top Canvas sneaker from the All Star Converse brand; this is the original style high-top canvas sneaker that comes entirely with the brand stamp in rubber on the side.
100% durable rubber outsole and toe cap in white non-marking rubber.
The High-top Canvas uppers in black with white accents and laces are handsome.
There are Metal lace eyelets in white that are more durable and decorative.
A few color options are available for men and women, besides the classic black and white, all with the classic white outsole and trimmings.
---
5
Rainbow Painted High Top Canvas Sneakers
The Leather printed shoe brand of shoes is waterproof and extremely colorful. I have chosen the rainbow color painted model, which comes in sizes for men and women.
The uppers are a colorful leather or canvas print.
The white canvas base makes a classic shoe with a white rubber sole and black lined accents on the sole and toe cap.
Lightweight and durable.
Inside is a comfortable footbed and smooth interior linings.
---
6
The All star Converse Seasonal range features two unisex shoes in a light blue or light turquoise color option with white laces and sole and a white rubber protective toe cap.
Available in a blue or turquoise color option for men and women and men's and women's sizes.
There are Soft canvas uppers that are lightweight and breathable.
It shows the full All Star Converse Logo in a rubber side attachment.
It has a durable rubber outsole with a protective rubber toe cap.
Comfortable Ortholite cushioning, in the insole.
Smooth interior canvas lining to wick away moisture.
---
7
The Urban Classics are high-top unisex sneakers in a black and camo color option.
Both Sneakers have Canvas upper and high top designs.
There is a secure lace-up system for a stable fit.
The sole is made from durable rubber.
---
8
The Vans SK8 is a Unisex model High Top Canvas Sneaker.
The Uppers on these shoes are made with Canvas with synthetic leather reinforcements at the heel.
There is a secure lace-up system on the shoe.
The outsole of the shoe is made from durable rubber.
The Vans SK8 shoe is available in a solid black color with a black sole.
---
9
The Converse Chuck Taylors are a vintage design high-top canvas sneaker.
They have a high-top canvas upper design.
The outsole is a durable rubber.
There is a comfortable insole.
The shoe is available in more colors.
---
10
The ZGR is a comfortable high-top canvas uppers shoe.
They are designed similar to the Converse range.
There are more colors available.
The uppers are canvas and the outsole rubber.
---
Index Table: Top Rated High Top Canvas Sneakers
---
---