Achilles tendonitis is a condition that occurs when the Achilles tendon, which connects the heel bone to the calf muscles, becomes inflamed.
It can cause pain and discomfort and make it difficult to find shoes that fit properly. Wearing the right dress shoes can help alleviate some discomfort and reduce the risk of further injury.
Here are a few options to consider when looking for the best dress shoes for Achilles tendonitis:
Shoes with a low heel: A low heel can reduce the strain on the Achilles tendon and help alleviate pain and discomfort. Look for shoes with a heel height of no more than 1 inch.
Shoes with good arch support: Shoes with good arch support can help distribute your weight evenly across the foot and reduce strain on the Achilles tendon. Look for shoes with a sturdy insole or built-in arch support.
Shoes with a padded heel: A padded heel can provide extra cushioning and reduce the impact on the heel and Achilles tendon. Look for shoes with a padded insole or heel cup.
Shoes with a wide toe box: A wide toe box can provide extra room for the toes and reduce strain on the Achilles tendon. Look for shoes with a round or square-toe rather than a pointed toe.
Please note that your feet may differ, and what works for you may not work for another. If you have Achilles tendonitis, you should consult a podiatrist or a footwear specialist to find the best shoes for your specific needs.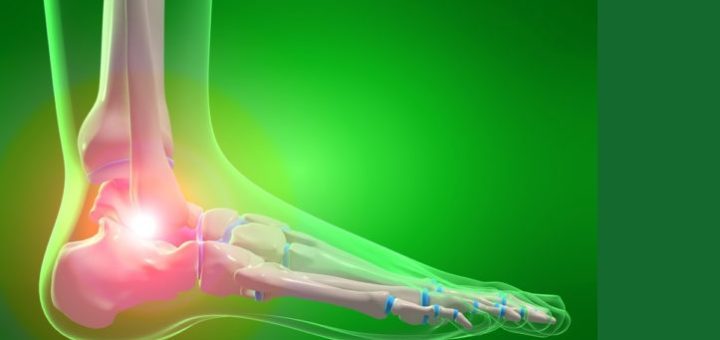 ---
---
Overview of Achilles Tendonitis
Before we get into the best dress shoes for Achilles Tendonitis, let us first look a bit further into the condition t help you understand why you need proper footwear;
Symptoms – Achilles Tendonitis usually starts with a mild ache in the back of your calf and ankle or heel area, which may worsen with time. There may also be stiffness and tenderness in the area.
Causes – Achilles Tendonitis is an overuse injury caused by increased and repetitive strain on the Achilles tendon, a band of tissues connecting your calf muscle to your heel bone. Increased strain and pressure to the ten can cause pain and inflammation, and tears in the tendons. When you run or do certain sports and suddenly increase or change your activity levels and pace, or when you start a new activity, it may cause strain and lead to this condition.
Risk Factors – Older men and overweight individuals are more likely to develop Achilles Tendinitis. Achilles Tendonitis is also more common among sportsmen n women, and runners. Having certain medical conditions and using some medications may also increase your risk.
Treatment and Prevention – In treating and preventing Achilles Tendonitis, you will need to wear proper supportive and cushioned shoes, even when wearing dress shoes. Dress shoes are worn for work and more formal applications, yet they should still be comfortable and supportive. Keep your ankles and heels well-supported and stable when you have Achilles Tendonitis. Try to stretch daily to strengthen your calf muscles. Keep strenuous activity to a minimum when you already have the conditions, and gradually include new routines and intensity levels of exercise and running when you do so.
---
Choosing Dress Shoes for Achilles Tendonitis
Choosing good shoes for Achilles Tendonitis s easy when looking at athletic and orthopedic shoes, but no one wants to use that as dress shoes.
Thus, for a dress shoe, you will need to find something appropriate for the occasion that provides support and comfort after athletic or Orthopedic shoes.
Look for features such as a higher heel and padded collar to provide stability in the heel. An anatomical and well-cushioned footbed and midsole support your feet and absorb shock.
A more stable outsole will also provide good balance and stability to help with the condition.
---
Other Shoes Good for Achilles Tendonitis
---
Features of a Good Dress Shoe for Achilles Tendonitis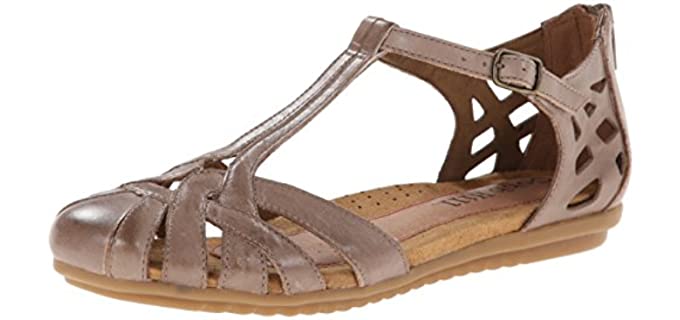 Uppers – For a more sophisticated and elegant look, I would advise that you consider dress shoes that consist of either genuine or Pu leather. Leather is, under normal circumstances, more accepted when it comes to dressing shoes. Although, velour, suede, and some other textile fabric may also be quite suitable.
Comfort and Support Features – A good dress shoe for Achilles Tendonitis fundamentally needs some form of cushioning and support features to help relieve the symptoms of this condition and to prevent further damage. Look for a dress shoe with a shock-absorbing midsole such as EVA and a foam or memory foam cushioned insole. Support features include anatomical-shaped footbeds, arch support, or stability features.
Outsole – Most dress shoes have either a rubber or a synthetic outsole. The outsole should provide light grip and traction. However, not much is needed for a dress shoe.
Options – As you will see from the Dress shoe brands and models we have chosen, there are some color options and size and width options depending on the model. Most dress shoes will come in neutral colors, including black, brown, and tan.
Fit – The Fit of your Dress shoe is quite important for Achilles Tendonitis. You want a shoe that will not slip at the heel but offers a more snug and supportive fit. A good heel collar or a longer-length ankle bootee design is more appropriate and accommodating.
---
Reviews: The Best Dress Shoes for Achilles Tendonitis
So, at last, we come to our list of some of the most wanted dress shoes that are truly comfortable when you have Achilles Tendonitis;
---
1
Slip on Dress Shoes for Achilles Tendonitis
Hush Puppies are more of an Orthopedic brand shoe that I find quite comfortable and suitable if you have Achilles Tendonitis.
These particular models have leather uppers with a plush lining and slight heel for support,
There is Gel cushioning in the heels, which I found outstanding for Achilles Tendonitis pain and good shock absorbency.
The shoes are available in a few more options.
---
2
Achilles Tendonitis Dress Shoe
The Rockport Brynn and Lead are also comfortable Achilles Tendonitis Dress shoes.
They are sophisticated and stylish yet still offer great support and comfort for these conditions.
The uppers are genuine leather, and there is a moisture-wicking microfibre footbed.
The footbed likewise offers good support with cushioning and an anatomical shape.
Furthermore, they have a steel shank for stability and a durable rubber outsole.
---
3
Dress Shoes for Achilles Tendonitis
Dansko is a similar and excellent shoe brand for foot conditions such as Achilles Tendonitis.
I have chosen the Winona and Walker model in this case.
They are full-grain leather shoes, so they are of exceptional quality.
They have a lightweight and supportive midsole, a cushioned insole, and a durable rubber outsole.
The heel design is likewise perfect for supporting your Achilles tendon and ankles.
---
4
Achilles Tendonitis Dress Shoe
Dr. Comfort also makes some excellent shoes for Achilles Tendonitis that are stylish enough to be worn as dress shoes.
The Frank and Coco, these two models, are a favorite for foot conditions.
They have soft leather uppers and a removable cushioned insole.
The ft has a roomy toe box and a more snug heel.
You can also choose from a few available color options.
---
5
Classic Dress Shoes for Achilles Tendonitis
More from Rockport are their Parker and World Tour shoe models for Achilles Tendonitis.
Both are soft and lightweight leather shoe models.
The ladies' Parker is a pump style with a flat sole and excellent cushioning.
The Mne's model is an Oxford lace up style with a supportive collar and cushioning.
There is a durable rubber outsole for grip and traction.
---
6
High Arch and Achilles Tendonitis Dress Shoe
I love these two models from Clarks.
Not only are they perfect for Achilles Tendonitis, but they are also ideal for persons with a higher arch type.
The shoe has leather uppers, and the Emslie features a low but sophisticated block heel.
They offer a cushioned and supportive footbed and a durable rubber outsole.
There are also a few more color selections available.
---
Index Table: Top Rated Dress Shoes for Achilles Tendonitis
---
---