Cross-training is one of the favorite exercise methods as it will improve your overall fitness and keep you super fit. Having the right pair of cross trainers for the job has always been important to me.
Until recently, I have had some pain in my feet, particularly my heels, and after a visit to a sports shoe store, it turns out that I have what is called a flat foot or fallen arch.
This means that I would need a specific type of sports shoe for Cross Training exercise for my flat feet.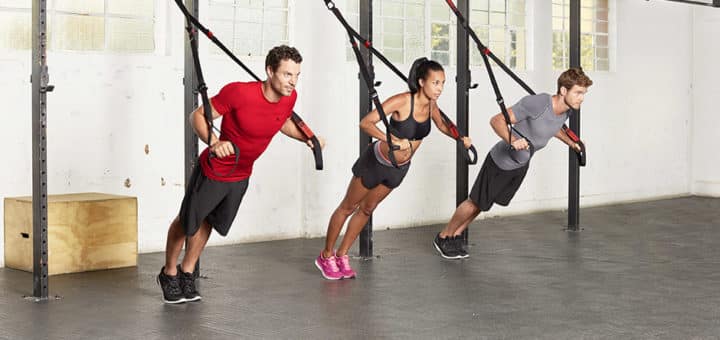 ---
Before we can start looking at shoes for flat feet, let's first look at exactly what makes a Cross Training shoe, a Cross-Training Shoe. I have done some research and found this interesting;
What are Cross Training Shoes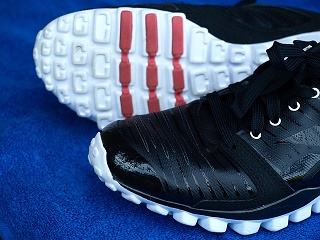 So what makes cross-training shoes different?
They are worn for different types of sports and exercise routines, such as tennis, jogging, and weightlifting.
Cross trainers provide stability for your feet and ankles to improve the lateral movements and give the required cushioning for running and resistance training.
A cross-training shoe is basically an athletic or training shoe used for different activities, including running.
---
Flat Feet and How They Affect You
There are many causes for flat feet; I am not sure if mine is genetic or sports injuries. This was the best explanation to me as to what flat feet entail specifically;
Fallen Arches or Flat Feet is quite a common and usually, painless foot condition where the arches on the inside of the feet are flattened so that your entire foot touches the floor when you stand.
Flat feet can also develop over the years as you age from wear and tear and stress and strain on your feet.
Flat feet can occur when your arches do not develop properly during childhood or result from an injury, medical condition, or being overweight.

Symptoms of Flat Feet and THeir Effects – Having Flat feet can alter your legs' alignment, causing knee and ankle problems further in the future. You may experience pain in your feet, particularly in the heel and arch area, which worsens with certain activities you perform. Many people who have flat feet also suffer from a condition called Plantar Fasciitis.
Complications Caused by Flat Feet – Having flat feet is mostly painless and quite comfortable, although sometimes it will cause pain in your feet and body.
Some complications I have seen and experienced in Flat feet include; Pain shooting up from the foot to the waist, sore or aching feet after a walk or run, the bottom region of your foot becomes swollen, you find it hard to move your feet smoothly. normal shoes may feel uneven.
Flat feet Affect Cross Training – With running during cross-training, having flat feet forces me to use a slightly different gait method, which results in pronation. With this type of gait cycle, my ankle turns outward further than normal, resulting in various muscle groups being worked. Although this is not too much of an issue, it is still important for me to consider that normal running or cross-training shoes are made for normal arches that do not need adding support. If I choose to wear these, I will become more susceptible to conditions such as shin splints, back problems, tendinitis, and an increased chance of twisting an ankle.
Best Shoe Options for Flat Feet – generally, when it comes to training and athletic shoes for flat feet, you will look for stability or motion control shoes with a more rigid sole and shock-absorbing cushioning. Arch support for your arch type is likewise required.
---
Features of a Good Cross Training Shoe for Flat Feet
Uppers – Cross trainers need to have bertahable and fleixble uppers that offer a sng fit. Mesh, synthetic and genuine leather options are a good choice.
Support and Comfort Fetaures – You will need proper arch support, as well as cushioning and shock absorbing midsole. The sole needs to be more rigid, and you will need some stability features.
Outsole – Look for a durable high traction rubber outsole for cross training, that will last.
---
Reviews: Best Cross Trainers for Flat Feet
Here are a few of my best picks for cross trainers that will provide the required support and stability for flat feet or fallen arches;
We hope you love the products we recommend!
So that you know, We may collect a share of sales or other compensation from the links on this page.
---
1
Fitness Shoe for Flat Feet
For every severe sportsperson or athlete, this is the perfect cross-trainer. The Asics Gel-Craze TR3 is fantastic for the foot's lateral movements and has superior cushioning technology along with an outer sole that gives excellent traction.
It is made from high-quality synthetic materials with a rubber sole.
Built-in flex grooves allow for smooth and natural rotation of the foot.
The midsole is designed with enhanced cushioning.
A padded tongue and collar for extra comfort.
FluidRide technology provides bounce-back and extra cushioning.
The flexible FluidAxis technology provides smooth lateral movement.
Breathable mesh uppers and supportive logo overlay at the sides of the shoe.
Available in different color options.
Pros
FluidRide bounce-back technology.
Flex Grooves.
Mesh Uppers.
---
2
Cross Trainer for Fallen Arches
The Nike Flex is a great cross-training shoe, perfect for time in the gym, on the track, or just a quick run on the road. They are lightweight and comfortable, enabling you to engage in many different activities with maximum support and stability.
Breathable mesh uppers to keep your feet dry and comfortable.
A rubber sole that offers excellent grip on different surfaces.
A free-floating midfoot strap that wraps up from the midsole enhances lockdown support.
The hexagonal flex grooves promote your foot's natural motion and increase overall mobility.
Outrigger for lateral stability and better multi-directional movement.
Cushioning to prevent shock on hard surfaces.
Flexible and lightweight for easy movement.
Available in a variety of colors.
---
3
Mesh Cross Training Shoe for Flat Feet
The New Balance cross-training shoe is both attractive and very comfortable on your feet. It is a breathable and lightweight shoe with excellent traction capabilities and soft foam cushioning to keep your feet comfortable and help you perform at your best.
It is made from the best quality fabric and synthetic materials.
An 8mm heel-to-toe drop.
An extremely comfortable and cushy EVA midsole and footbed.
The REVlite midsole foam ensures excellent shock absorbency along with Meta comfort support.
Visible forefoot flexes well for improved lateral movement and excellent traction.
An added comfort insert with a heel pillow.
A sturdy and durable Vibram outsole and a molded external counter.
An excellent choice for fallen arches and knee pain.
Available in many variations.
---
4
Running Shoe for Flat and Narrow Feet
The Saucony Hurricane ISO is a running shoe that offers reliable stability and is recommended for athletes who tend to overpronate. This is an excellent shoe for cross-training, such as long-distance running and gym workouts, because it is slightly heavier yet not bulky, so it is still perfect for speed work as well.
Lightweight and breathable synthetic and mesh uppers.
A Carbon Rubber outsole for high wear resistance and excellent traction.
The IBR outsole in the forefoot area made from a new injection-blown rubber compound gave better energy absorption and enhanced cushioning.
An improved fit and lightweight responsiveness.
A more secure heel fit because of the redesigned support frame.
Excellent cushioning.
A perfect shoe for flat and narrow feet.
True to its size, so no need to size up or size down.
Available in a few fantastic color designs.
---
5
Wide Cross Training Shoes for Flat Feet
The Brooks Ravenna is not only an excellent choice if you have flat feet, but it will also help to reduce stress and alleviate pain in your ankles and knees. They offer scientifically developed support and comfort in a unique and stylish design that can handle any activity.
A Moisture-managing Element mesh upper for protection and breathability.
A cushioned tongue and collar for extra comfort.
Breathable Element linings that wick away moisture.
The removable molded foam insole provides comfort and support.
A DRB Accel shanks for torsional rigidity in the midfoot, allowing the heel and forefoot to act independently.
Heel and midfoot crash pad to reduce shock.
Long-lasting durability.
Segmented heel for smoother transitions.
The Flextra rubber outsole gives varied support and flexibility.
---
6
Running Shoe for Cross Trainers with Flat Feet
The Nike Free is an extremely comfortable and breathable cross-training shoe that provides excellent arch support and durable traction.
Breathable mesh uppers with a Textured mesh full inner sleeve for a sock-like fit, easy on and off, as well as superior breathability and ventilation, keeping your feet ultra-dry and cool.
The asymmetrical lacing system reduces pressure on the foot's top ridge for a more comfortable fit.
Diagonal cuts through the supportive arch encourage natural motion increasing foot strength and providing the ultimate arch support.
A durable rubber outsole delivers exceptional long-lasting traction.
The Nike Free 5.0 is available in many vibrant colors.
---
7
Cross Training Shoe for Flat feet
The Asics FuzeX Rush Adapt provides excellent Gel cushioning and attenuates shock allowing for smoother and more natural movement with every step that you take.
A lightweight and low-to-the-ground design for speed and agility.
A gel-cushioned platform provides ample support and a much better fit.
Rearfoot cushioning helps to attenuate shock and improves movement.
The Asics FuzeX TR cradles your feet in a snug and seamlessly constructed inner that is lightweight, breathable, and non-irritating to the feet.
A padded collar and tongue provide a more stable and controlled fit.
The removable contoured cushioned insole ensures superior comfort and support, along with better flexibility.
The durable rubber outsole will keep you firm and secure on your feet.
The FuzeX TR is available in a few color options.
---
8
Cross Training Shoes for Flat Feet
The Adidas trainers are durable and comfortable cross-training shoes with extra cushioning and a non-slip lining to provide you with the best fit, free from any irritation.
A Crosstraining shoe built for the neutral to under-pronator.
It is manufactured from durable and long-lasting multi-materials with an added toe and heel cap to safeguard you against wear and tear and provide you with a secure and comfortable fit.
A non-slip lining inside the shoe offers exceptional comfort and will prevent irritation causing chafing and blisters.
An extra layer of cushioning is used throughout the midsole for long-lasting comfort and support.
The Adidas cross-training shoes will give you a feeling of fluidity with every step that you take.
---
9
Flat Feet Cross Training and Running Shoe
The New Balance 680V6 is a comfortable athletic shoe that has features ideal for running and Cross-Training.
The Engineered mesh uppers are breathable and offer a flexible and supportive fit.
A cushioned and removable NB inserts and an Injection molded EVA midsole with ABZORB technology for shock absorbency.
The sole is flexible and has a 10mm drop.
You can also select from a few color options and different width options.
---
10
Running and Cross Training Shoes for Flat Feet
The Nike Downshifter offers excellent cushioning and support for flat feet and makes an ideal running and Cross Training shoe.
You can get the Downshifter 9 range in many color options with breathable textile ad synthetic uppers.
The fit is comfortable and snug for optimal support.
Ther is ample underfoot cushioning with an articulated full-length midsole, and the now Sew foot saddle offers excellent stability.
Flex grooves on the outsole provide flexibility and better traction.
---
11
Cross Trainers for Flat Feet
The Charged Commit and Breathe are the latest two models in the Charged Training shoe range for men and women.
The uppers are lightweight with mesh and synthetic materials.
There is a leather midfoot saddle for comfortable support and an external Dual heel counter for added stability.
The cushioned sock liner molds to the shape of your feet for optimal comfort and support.
The Charged Cushioned midsole absorbs shock.
There is also a durable high traction rubber outsole for further support and flexibility.
---
Stability and Motion Control
The two main types of shoes to consider in a cross-training shoe are stability or motion control shoes.
Stability Control shoes have a foam lining at the instep that cushions your arch and also provides ample support and comfort to a flat foot because of the softly cushioned region under the low arch.
A Motion Control shoe is perfect for runners who suffer from severe overpronation.
When you tend to overpronate, You must choose to go with a Motion Control Shoe that supports the arches' sides, making running and walking more comfortable.
Finding the Best Cross Trainers for Flat Feet
Understanding Pronation
Most people with flat feet or fallen arches usually tend to overpronate. Overpronation occurs when the foot tends to roll inwards excessively when it makes contact with the ground resulting in uneven distribution of impact as well as the inability of the foot to stabilize the body completely.
Therefore I find it vital to look for a pair of training shoes with the appropriate design and characteristics to remedy this issue. For more options in Cross Training shoes, you can consider the article Best Cross Training Shoes.
Arch Support
Having flat feet for me means that there is almost no cushioning for the impact when my feet land on the ground, and I use an arch supportive shoe, which makes up for the lack of natural support. An arch-supportive shoe will also minimize the impact on the feet and provide better cushioning.
The Effect of Pronation on your Ankles
During pronation with a flat foot, your ankles tend to turn either inward or outward excessively, called pronation; this might lead to your knees knocking each other when you run or walk.
Ankles that turn outwards excessively (supinate) or inwards excessively (Overpronate) may cause injuries because your feet lack the natural support for the weight of your body and cannot distribute the force from impact evenly.
Whether you overpronate or supinate, you will need cross-training shoes that provide sufficient support and thick cushioning around your ankles. Because I have flat feet, I tend to overpronate rather than supinate and therefore need more cushioning and arch support.
Is Running Shoes or Cross Training Shoes Better for Flat Feet
In my experience, a cross-training shoe provides excellent arch and ankle support, and therefore it tends to be a bit heavier than a running shoe.
A running shoe is usually very lightweight but lacks extensive support for the arches and ankle.
I prefer a cross-training shoe for flat feet even though it is heavier because of the ample arch and ankle support to reduce impact and prevent over or under pronation.
---
Trainers for Flat Feet
In my opinion the Best trainers for flat feet will have the following qualities;
Have stabilizing technology such as a stabilizing wedge on either side of the feet to prevent over or under pronation.
Provide lateral stability to prevent your ankles from rolling out when you take part in certain activities.
A lower heel for better support and stability.
Good medial arch support.
A stiff outer sole to resist your foot tendency to roll inward.
Extra cushioning for a snug and comfortable fit.
---
Steps in Preventing and Treating Flat Feet
Here are a few steps you can follow to prevent and treat flat feet that I have found very useful;
Arch support is one of the best factors in preventing and treating flat feet. You can use shoes with arch support or use insoles or shoe inserts that provide orthopedic arch support. Arch support is essential when you are on your feet for long periods of time.
To help prevent your arches from becoming fallen and your feet flattening, you need to change your footwear during the day. I avoid wearing the same shoes for very extended periods or consecutive days. Wearing the same shoes, particularly unsupportive shoes each day, causes my feet to over-correct for the shoe's lack of support and shape, leading to a flat foot. By changing shoes, my feet cannot adapt to a specific shape because of the form of that particular shoe.
High heels, particularly narrow heels that force your feet into the front of the shoe and cause you to balance on that narrow heel, can render your arches almost useless. I would rather settle for a wider heel and try to wear heels for short time periods only, changing into 'commuter' shoes in between.
Any comfort shoe specialist can fit you with the correct type of shoes for your foot shape that will prohibit pronation.
Keep your weight under control. I find that excessive weight exerts unnecessary pressure on my feet, knees, and ankles and will most definitely exacerbate flat feet. According to scientific studies, overweight people and children had significantly lower arches than healthy weight. You will notice a decrease in foot pain and many other side effects caused by excessive weight pressure on your feet and body by losing weight.
I have found that most Cross Training and running shoes have models that cater to a flat foot. It was not difficult for me to find the perfect fit for my flat feet. I can highly recommend the above-selected shoes, and I have personally tried out most of them.
---
Index Table: Top-Rated Cross Training Shoes for Flat Feet
---
---