Supination is an issue that does not only affect athletes but can affect anyone at any time.
T may be hereditary or because of an underlying condition.
However, the fact of the matter remains that you do need proper shoes for Supination.
Adidas shoes for Supination have proven to provide just the right amount of support and cushioning to help with the symptoms and issues related to Supination.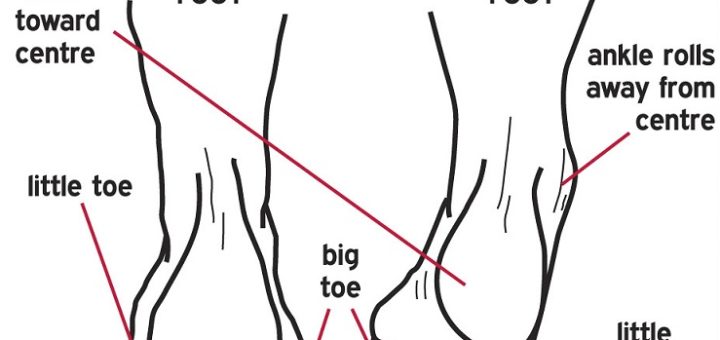 ---
Supination and Pronation Explained
To understand Supination, we will first need to look at Pronation and what it entails.
Pronation occurs when your feet roll slightly inward during the normal motion of walking or running, this happens as the outer edge if your heel strikes the ground, and the foot rolls inward and flattens out with the landing.
A moderate amount of Pronation is quite acceptable and required for your feet to function normally, though when the amount of pronation becomes excessive rolling inward or outward excessively, then damage and injury may occur as the arches are overstretched, causing strain on your muscles and tendons.
Supination occurs as the opposite of pronation, or very pronation, and refers to an outward rolling motion during the foot's natural motion when walking or running.
During the push-off phase when walking or running, there is natural Supination as the heel lifts off the ground and the toes and forefoot are used in order to propel your body forward.
Though excessive Supination or outwards rolling will place a large amount of strain on your muscles and tendons, which may lead to ankle sprains, as they are less stable. Supination in turn can lead to many other issues and foot [pain. the excessive pressure on the sides of your feet will in turn cause calluses and corns that can be painful and uncomfortable.
Issues related to Supination – Overpronation and Supination alike cab cause a number of foot and even body ailments, these include; Plantar fasciitis and arch pain, Ankle sprains, Shin splints, Achilles tendinitis, Heel pain, Flat feet, Patellofemoral pain syndrome and in turn hip, knee or back pain and issues.
Prevention and Treatment – Because Pronation and Supination are biomechanical problems, the best way to correct these issues is by using orthotic inserts or specialized shoes. Most individuals that supinate will land heel to toe when walking or running. Thus cushioning should be particularly concentrated on the heel. The sides of the feet also absorb much impact. Thus, you do need a full-length midsole or insole for cushioning. Soft and springy, or energizing cushioning such as the Cloudfoam or Boost cushioning ranges from Adidas are quite comfortable for individuals that tend to supinate.
---
The Right Shoes for Supination
With all of this in mind, it is important to get the right shoes for Supination;
Get proper fitting shoes, and never get a tight fit with the hope that they will stretch over time.
Use socks when trying on new shoes for the first time.
Choose a shoe with features specially designed for your arch type, foot width, and shape, as well as for Supination.
Make sure that the shoe offers plenty of comfortable cushioning and good arch support so that your feet get the support they need, and impact is reduced on your feet.
Choose a shoe that you can use for the specific requirements, such as a trail shoe, running shoe, training shoe, or walking shoe.
As you will see from our list of chosen shoes for Supination, Adidas shoe models do offer support and comfort features to help with this issue.
Most of their shoe models offer good ankle support to prevent ankle strain and to support the heel. They likewise have excellent cushioning systems to prevent impact on the feet, which may cause pain and issues.
Adidas shoes offer regular roomy fits, as well as more snug sock-like fits that are snug but will flex and mold to the shape of your feet.
---
Features of a Good Adidas Shoe for Supination
Uppers – The uppers of Adidas shoes for Supination should offer a secure fit. They may be mesh, knit or leather, or a combination. There should be a textile lining to wick away moisture.
Comfort and Support – For comfort and support, there is the Hybrid, Boost, or EVA midsole and Cloudfoam sock liner to cushion your feet.
Outsole – The outsole usually consist of a durable rubber or continental rubber.
Options – Adidas shoes for supination are available in more color and size options.
---
Reviews: The Best Adidas Shoes for Supination
---
1
Running Shoe for Supination
The Adidas Kaptir is a running shoe that is perfect for the Supination.
It has textiles and synthetic uppers.
The Uppers have a knit construction and offer a sock-like fit.
There is a cushioned insole and midsole.
The outsole is a durable, slip-resistant rubber.
---
2
Walking Shoe for Supination
The Supernova Cushion offers comfort and support for Supination.
The shoes have synthetic uppers and engineered mesh for breathability.
There is a Hybrid midsole with an energy-returning Boost and bounce.
The outsole is a durable and high traction rubber.
More color options are likewise available.
---
3
Training Shoe for Supination
The Strutter Cross-Training shoe is perfect for Supination.
It has a regular fit and a lace-up closure.
There is a textile lining and plenty of cushioning and support.
The rubber outsole is durable and offers good traction.
---
4
Hiking Shoe for Supination
The Adidas Terrex Voyager 21 is a travel and hiking shoe for Supination.
It has a Traxion outsole that offers exceptional grip.
There is a supportive midsole and cushioning.
The sole is more flexible, and there is an EVA midsole.
---
5
Racer Shoe for Supination
The Cludfoam Racer Tr is a comfortable and supportive running shoe for Supination.
It has a Cloudfoam sock liner for cushioning and a Cloudfoam midsole.
There is a rubber outsole with inserts for traction.
More colors are available for your perusal.
---
6
Outdoor Walking Shoe for Supination
The Adidas Terrex is a stable outdoor trail walking shoe for Supination.
The shoe has a dual-density supportive EVA midsole for shock absorbency.
The continental rubber outsole is ideal for outdoor trails and hiking.
The uppers are a regular fit with mesh and synthetic materials.
---
Index Table: Top Rated Adidas Shoes for Supination
---
---