We all know that physical activity is extremely important for your health, although at least 20% of the population today is not getting adequate exercise regularly.
HIIT is, as we call it, High-Intensity Interval Training which involves short periods of intense workouts, after which you alternate with short recovery periods.
HIIT training is intense and can involve many movements, such as lateral movements, running, weight training, bodyweight training, and other routines.
In turn, this means that you need to get the right shoes for HIIT training, which can be challenging as there is no one size fits all with training or running shoes, that will work for all training routines in one.
So, we have compiled a list of Adidas HIIT training shoes with features that are ideal for this more generalized type of training.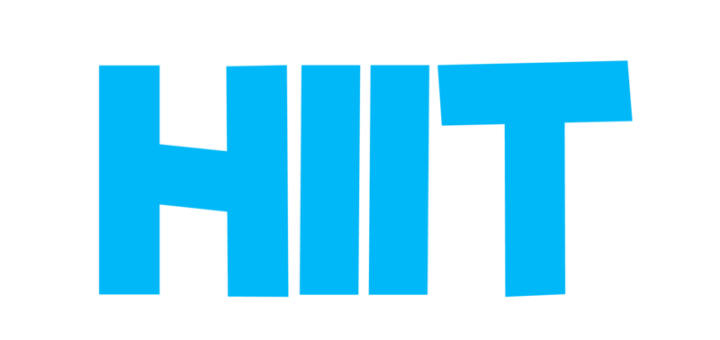 ---
HIIT Training and Its Benefits
As mentioned, HIIT involves short bursts of intense exercise, alternating with low intensity for recovery periods.
HIIT training is considered one of the most efficient exercise routines regarding time, and it takes less time to get the same results as with other types of training.
Most HIIT training routines can last between 10 and 30 minutes, making it ideal if you do not have much time on your hands.
Despite how short the workout is, it produces health benefits much like twice the amount of moderate-intensity exercises.
Better metabolic Rate – HIIT Training increases your metabolism, which lasts for hours after a training session, that in turn helps to burn fat, use calories, and help with weight loss.
Muscle Gain and Weight Loss – HIIT is an excellent form of exercise to lose body fat and, in turn, gain some muscle and tone up.
Improves Oxygen Consumption – HIIT training helps your muscles use oxygen more effectively and improves endurance.
Reduces Heart rate and Blood Pressure – HIIT training has one of the most important health benefits: lowering your blood pressure and reducing your heart rate. It is especially ideal for people who are obese or overweight and in areas where high blood pressure is very common.
Reduces Blood Sugar – A good HIIT program may reduce your blood sugar levels in less than 12 weeks. It improves insulin resistance and is especially effective for individuals at risk of type 2 diabetes.
Aerobic and Anaerobic Performance – HIIT improves your performance in aerobic and anaerobic exercise routines and activities. It is ideal for athletes and sportspeople to improve fitness and performance.
---
Shoes for HIIT
Getting the right shoes for HIIT training will depend largely on the specific types of exercises that you perform.
Generally, a regular training or running shoe can be used for light circuit or bodyweight training, as well as for aerobics or running.
However, I would suggest a training or neutral running shoe that is more flexible and has flexible uppers to accommodate the movements.
For weight training, you may need a more specific and stable athletic shoe with a solid flat sole with little or no heel-to-toe drop.
We have researched a couple of Adidas Training and running shoe models that you can use for HIIT training. You will, though, have to consider the needs of training routines and your foot types, such as your arch height and your pronation levels, to get a comfortable fit and the support you need.
---
Features of a Good Adidas Shoe for HIIT
Uppers – The Uppers can be either synthetic, coated leather, or knit, which is more flexible. With HIIT training routines, you need uppers that give you a more snug or adjustable fit and that will flex your feet along with the movements. Most of the mesh and knit upper mold to the shape of your feet and also offer a more flexible and stretchable fit.
Cushioning – There may be an EVA midsole, Cloudfoam cushioning, or a Boost Midsole for cushioning. For training, generally, you need more lightweight cushioning and more flexibility from your sure, so try to avoid overly cushioned training or running shoes.
Outsole – The outsole will be durable, high-traction rubber.
Options – options are available in terms of colors, full and half sizes.
---
Reviews: The Best Adidas Shoes for HIIT
These are some of the best Adidas shoe models for HIIT training;
---
1
The Adidas Strutter is a Cross Training shoe ideal for HIIT training.
It has durable and synthetic uppers with availability in many colors.
The fit is regular with a secure lace-up system.
There is light cushioning and Coated leather for the uppers.
Inside is a textile lining to wick away moisture.
The outsole is a durable and flexible rubber.
---
2
The Adidas Yeezy Boost gives a comfortable and flexible fit for HIIT training.
It has Primeknit uppers that have a sock-like fit.
There is a silicone closure system and laces.
Inside us is a Boost Midsole for energizing cushioning.
The tread on the rubber sole offers excellent traction.
There are also more colors available.
---
3
The Adidas Kaptir is a Lightweight sneaker for HIIT training.
It has soft and breathable textile uppers.
There is a Cushioned footbed.
The outsole is flexible rubber.
You can likewise choose from a few more available colors.
---
4
The Lite Racer Adapt is a slip-on athletic shoe for HIIT training.
It has a durable rubber outsole and excellent cushioning.
There is a synthetic strap for a secure fit and breathable uppers.
More colors are available from which you can choose.
---
5
The RUnfalcon is a running shoe that you can use for HIIT training.
It features ballistic mesh uppers that are lightweight and breathable.
The no-sew heel is much more comfortable.
There is an EVA midsole and a durable rubber outsole.
---
4
The Adidas TR21 is a running shoe that is ideal for HIIT training.
It has cotton and polyester uppers and a flexible fit.
There is a Cloudfoam cushioned midsole for shock absorbency.
The outsole is a durable high-traction rubber.
---
Index Table: Top Rated Adidas Shoes for HIIT
---
---