The slightly curved area between your heel and ball of your foot underneath your feet, Called your Arch, help provide support and distribute your weight evenly when you walk, stand, or run.
When the Arch has a higher than normal shape, it can lead to various issues, especially when you do not wear the proper footwear.
This article looks at a top brand, Adidas, and some of their best available shoe models that cater to a High Arch Type.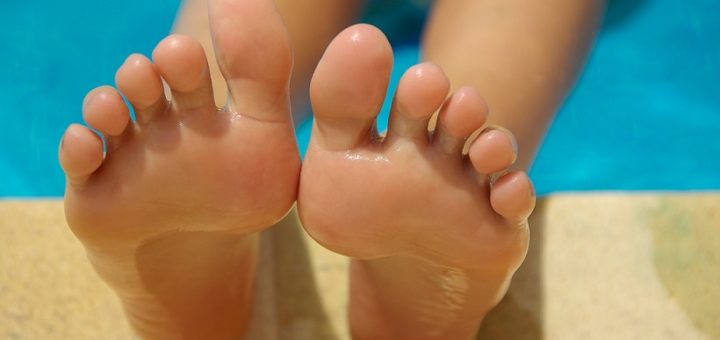 ---
How High Arches Affect Your Feet
High arches can cause a range of problems, depending on how high your arches are and the underlying conditions and causes of the higher arches.
A high arch can impact how you walk and stand and cause pain and other problems with your feet and lower limbs.
Here are a few issues caused by having a Higher than Normal Arched foot;
Foot and Ankle Instability – When you have a high arch, your heels are usually tilted towards the middle of your body. This, in turn, can lead to instability in the ankles that causes pain and increases your risk of ankle sprains and injuries.
Hammer Toes – Hammertoes are a deformity affecting your second, third, or fourth toes, resulting in the toes bending in the middle joints, creating a hammer-shaped appearance. Over time these toes become rigid and inflexible, causing pain and difficulty walking.
Claw Toes – When your toes took a Claw Like form and did down into the soles of your shoes, it is called Claw Toes. This is usually a result of poorly fitting footwear when you have a Higher than normal Arch Type. This deformity can lead to foot pain and affect your gait when running or walking.
Metatarsalgia – High Arches is one of the most common causes of Metatarsalgia, which is a painful inflammation on the balls of your feet. This results from extra pressure placed on the balls of the feet because of an arch of support from the arches.
Plantar Fasciitis – Similar to what happens in the case of Metatarsalgia. Because of improper support from a High arch, pressure is placed excessively on the balls of the feet and the heels. This, in turn, leads to Plantar Fasciitis, which is one of the main causes of heel pain.
---
What to Look for in a Shoe for High Arches
So, ultimately what should you look for in a god shoe for Higher Arches?
Because a Higher Arch type absorbs little to no shock, CUSHIONING is one of the main characteristics to look for in a shoe for High Arches.
Another factor that we miss is a HIGHER VOLUME inside the shoe as a higher Arched foot needs much more toe room and space inside the shoe.
Other than that, arch support specific to a High Arched foot is ideal but usually difficult to find in most shoes.
Because Adidas shoes have some of the best cushioning systems and a more regular type fit, many of their shoe models are ideal for a Higher Arched foot.
---
Features of a Good Adidas Shoe for High Arches
Uppers – The Regular and roomy toe box fit of the uppers are ideal for High Arches. Primenkit, knit, Stretch Mesh, and Air Mesh is usually used in the upper which conform to the shape of your feet and are very breathable.
Midsole – Most Adidas shoe models feature the responsive and energizing Boost Midsole or an EVA midsole that offers excellent shock absorbency.
Cushioning – For more plush cushioning, Cloudfoam technology is used in some models, and others have a cushioned and moisture-wicking Ortholite Sock Liner.
Outsole – Durable Continental Rubber is used in the outsole, with a lug tread for optimal traction and grip on most surfaces.
---
Reviews: The Best Adidas Shoes for High Arches
Below are some excellent choices in Adidas shoe models for persons who have High Arches.
We hope you love the shoes we recommend!
So that you know, We may collect a share of sales or other compensation from the links on this page.
---
1
One of the best high arch sneakers from Adidas is their Kaptir model.
The Kaptir offers a regular and roomy fit, which is ideal for high arches.
The uppers are knit with fabric material and TPU for structure.
A plush Cloudfoam cushioned midsole, and a cushioned and moisture-wicking Ortholite footbed provide ample cushioning for High Arched feet.
The Continental rubber outsole provides good support and traction.
---
2
Running and Walking Shoes for High Arches
The Adidas Ultraboost has a superb cushioning system that has proven to be ideal for higher arch persons.
I would suggest the Ultraboost 20 for persons with a medium to narrow foot shape because of the snug fit.
The Upper is Primeknit and flexible for an adaptable fit and flex.
Ther is a responsive Boost midsole and cushioned insole with a soft textile interior lining for your comfort.
The Midsole drop is ideal for running and walking.
The outsole is durable rubber with a lug pattern for good traction.
You can also get the Ultraboost 20 in a few more color options.
---
3
Running Shoe for High Arches
Another well-cushioned model for High Arches is the Puerboost from Adidas.
The Pureboost has a mesh uppers design with a roomy regular fit that is light and breathable.
There is a Responsive energizing cushioning midsole and cushioned insole.
The Non-Marking Traxion Outsole is durable and one of the best options for traction and slip resistance.\The Pureboost is also available in a few more color selections for your perusal.
---
4
High Arches Running and Walking Shoe
The Solarboost is the ideal fit for a medium to narrow foot with a high arch type.
Although the fit is medium to narrow, the toe box is quite roomy and perfectly designed for high arched feet.
There is plenty of cushioning with the Responsive Boost midsole and comfortable insole.
The uppers are a breathable Air Mesh with Tailored Fiber Placements for midfoot support.
The Fitcounter heel provides better stability ad support while the Torsion system stabilizes and guides your feet.
---
5
I love the Lite Race from Adidas for a High Arched foot because of its superb fit and cushioning system.
The Lite Racer has a more modern appeal to it for all-day casual wear.
There are textile uppers that are light and breathable, offering a comfortable sock-like fit.
An Ortholite Float Sockliner provides superior cushioned comfort and a dry lining.
Along with the Cloudfom midsole and rubber outsole, you have the best in cushioning and shock absorbency.
---
6
Another excellent casual shoe model from Adidas for High Arches is the U-Path.
The U-Path offers a roomy and regular fit with soft textile uppers and a bungee heel overlay.
Inside are a moisture-wicking textile lining and an Ortholite Sockliner for cushioning.
The Lightweight EVA midsole offers slightly firmer support and shock absorbency.
Furthermore, a durable rubber outsole ensures good traction and grip.
---
Index Table: Top Rated Adidas Shoes for High Arches
---
---