Nurses work in hospitals and areas where there are many hazards, especially pertaining to their feet.
The floors may be slippery and sometimes wet, as well as very hard, causing much impact on their feet.
As a nurse, you will spend many long hours on your feet, and the last thing that you need is uncomfortable and ill-fitting shoes.
One shoe brand that stands out quite a bit for nurses is Adidas, especially when it comes to comfort and durability.
Adidas shoe for nurses provides a comfortable platform to absorb impact as well as highly slip-resistant outsoles.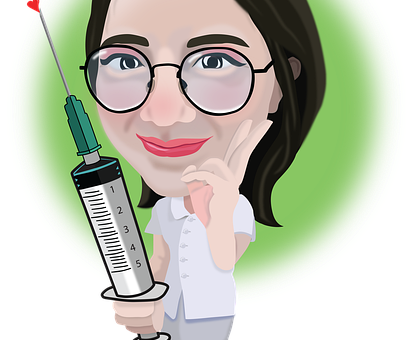 ---
Why Do Nurses need Good Shoes
The nurse needs reliable and durable shoes for the regular log hours they spend working, and there are a few factors that pertain to this;

Hard Floors – Hospital floors are very hard under your feet, standing or walking on hard floors causes an excessive impact on your feet. Besides just your feet, there will be a hard impact on your joints which in turn may lead to back, knee, and hip pain if the proper footwear is not worn.
Slipping Hazards – Hospital floors, on the other hand, are slippery at best, and they are quite prone to spills, so you need to deal with slippery and sometimes wet floors. A slip and fall could cause some serious injuries and time off work that you cannot afford to lose. Thus you need shoes that offer a good grip on wet and slippery floor surfaces.
Swollen and Aching Feet – Because nurses are on their feet all day, it may affect circulation, which in turn can lead to sore and swollen feet. Thus an accommodating and roomy fit is required from your shoes to accommodate for pain and swelling and not to add to the pressure.
Comfort – All in all a nurse needs to be comfortable in their shoes. You do not want shoes that chafe, squeeze, or hurt your feet. You do however want a shoe that has comfortable cushioning to prevent foot fatigue, and a lining or breathable design to help prevent overheating and sweating.
---
What to Look for in a Good Shoe For Nurses
Here are a few tips that cover the main concerns when it comes to footwear for nurses;

Safety – You need a shoe that is safe, with a reliable and high traction rubber outsole that will be slip-resistant on both wet and dry floors. Some leather shoe models likewise provide good protection against spills, compared to mesh and textile models.
Comfort – The shoes need to offer comfort and support features to keep your feet properly aligned and cushioning to absorb hard impacts and provide soft underfoot comfort.
Durability – All in all, when you find the perfect shoes, you will want them to last long, especially for daily wear. Adidas shoes, luckily consist of very durable and reliable materials with durable rubber soles that will last you quite long.
Good Fit – Lastly, your shoes need to fit properly, not too loose and not too tight. You do not want to risk slipping and chafing, but you also do not want a shoe that squeezes your feet, especially when they become more swollen. Most Adidas shoe models do offer a roomy regular fit or stretchable accommodating uppers that conform to the shape of your feet.
Choosing comfortable and well-fitting shoes are two very important factors when it comes to shoes for nurses, and you should take your time to find something that suits your needs best.
The shoe models that we have chosen do have high grip and high traction outsole that you can rely on for durability and slip resistance.
---
Features of a Good Adidas Shoe for Nurses
Uppers – The Uppers of a nurse's shoe should ideally be a more water-resistant leather, however, knit and mesh uppers are better for breathability. The shoe should be a solid white color. make sure that the toe box offers plenty of room for movement and that the lace-up feature offers a secure and adjustable fit.
Comfort and Support – Good cushioning in the insole and midsole is required, along with a secure fit and a moisture-wicking lining.
Outsole – look for a durable rubber outsole with a high traction tread that offers good slip resistance.
---
Reviews: The Best Adidas Shoes for Nurses
In our list we have some excellent options in Adidas shoes that are all ideal for nurses;
---
1
The Adidas Ultraboost 21 is a running shoe that is comfortable and durable for nurses.
It has a sock-like fit and Stretchweb outsole that flexes naturally and that is slip-resistant.
There is a boost midsole for comfort and shock absorbency.
It is available in solid white and other colors.
---
2
The Adidas Strutter is a cross-training shoe for nurses available in solid white and more colors.
It has a regular fit with Pu-coated leather uppers.
There is a moisture-wicking textile lining, and comfortable cushioning.
The outsole is a slip-resistant rubber.
---
3
The Adidas Grand Court Sneaker is a comfortable sneaker that is perfect for nurses.
The sneaker has leather uppers and a solid rubber outsole.
It is slip-resistant and water-resistant.
It has very comfortable cushioning and a smooth lining.
---
4
The Adidas Advantage Sneaker is a comfortable and durable sneaker for Nurses.
There is a Cloudfoam sock liner for lightweight cushioning.
The shoe has a lace closure for a snug fit that you can adjust as needed.
It is available in solid white and more colors.
---
5
The Cluydfoam QT Racer is the ideal sneaker for nurses.
It has soft and flexible knit uppers and a slip-resistant rubber outsole.
There is a cushioned insole and midsole.
The sneaker is very lightweight and available in more colors.
---
6
The Adidas Cloudfoam Pure is a running shoe that serves nurses well.
It is available in white and other colors as well as half sizes.
The shoe has textile flexible uppers and a durable rubber sole for slip resistance.
It features more plush Cloudfoam cushioning that is soft and comfortable under your feet.
---
Index Table: Top Rated Adidas Shoes for Nurses
---
---