You want to walk inside your house comfortably when you have a high arch.
Here are some of the best slippers that offer high arch support;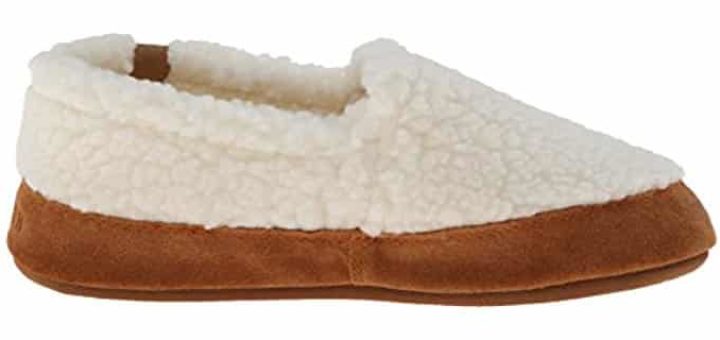 ---
---
What is a High Arch and its Causes
Your arch is the middle part of your foot. When you stand, this part can be flat on the floor, which means you have a flat arch, low or neutral, meaning you have a low or normal arch or the arch may be lifted more than normal, which pertains to a High Arch.
A high arch does pose its challenges and may have causes other than genetics;

Bone and Neurological conditions in the foot.
Structural deformity of the foot.
Post-stroke paralysis
Conditions include spina bifida, cerebral palsy, clubfoot, poliomyelitis, and muscular dystrophy.
---
Coping with a High Arched Feet
High Arched feet tend to become quite painful because more stress is placed on the metatarsal area of the foot, which is basically the part of your foot between your ankles and toes.
A high-arched correct foot can likewise be challenging to find the right shoes, and individuals with a high arch often need additional support.
Some great coping and treatment methods include;
Orthotic Devices – Whether custom-made or not, the right orthotic device can help to correct the foot positioning inside your shoe and provide good support. A good insole can provide much-needed cushioning as well as stability to an unbalanced high arched foot.
Ankle Braces – Ankle braces or even a shoe providing ankle support help to provide stability to wobbly ankles, which occurs because of excessive supination, well known in high-arched feet.
Physical Therapy – Certain stretching and strengthening techniques can help to improve your muscle tone and tendon flexibility.
Orthotic Shoes Orthotic and Orthopedic shoes have features that help support and provide comfort and pain relief to individuals who have a higher arch than normal.
---
Features in a Good Slipper for a High Arch
Cushioning – Good cushioning such as foam, EVA, or memory foam that supports and cushions the arch.
Arch Support – Arch support specifically designed for a high arch. The best example for this are slippers and sandals for high arches.
Stability – Stability features such as a rocker sole, firm sole, or a heel counter. Contoured footbed to provide even more stability and pronation control.
Lining – A smooth, comfortable interior that is soft and cozy against the skin. The fur lining in winter slippers.
Outsole – Non-Slip rubber outsole for indoor and outdoor leisure wear.
Durability – Durable construction and high qulaity materails.
---
Reviews: Best Slippers for High Arches
We hope you love the products we recommend!
We may collect a share of sales or other compensation from the links on this page.
---
1
Best Slippers with Arch Support
These slippers with orthotic arch support are achieved via the multi-layered anatomical orthotic insole.
Soft, padded foam, and smooth fabric lining, eliminate any pressure points from the arch.
A contoured orthotic insole for support and comfort.
A non-binding, extra-depth design to reduce pressure on feet and eliminate friction.
Orthopedic slippers cater to many different types of feet and medical conditions.
---
2
Slippers with Arch Support
These arch-support slippers utilize a premium, multilayer Cloud Cushion footbed that delivers cloud-like comfort with every step.
The uppers are made from cozy fleece, faux fur, Berber, rag wool, or cotton blend.
Skid-resistant outsoles: A durable rubber outsole with added traction keep you stable and add even more arch support.
---
3
Warm Clog Slippers for High Arches
Ofoot offers warm and cozy winter clog-style slippers with a cushioned insole and comfortable arch support.
Luxury slipper with a fur interior for warmth and comfort.
Breathable material so your feet will not sweat or collect odor.
A thick memory foam insole and anti-slip TPR outsole.
Available in a few color options and patterns to choose from.
---
4
Memory Foam slipper for a High Arch
Two breathable cotton slippers with a comfortable and arch-supportive memory foam insole.
It is made with 95% cotton and 5 % spandex for breathability and comfort.
Features a memory foam insole that molds to the shape of your feet for ultimate support and comfort.
The bottom is entirely waterproof and offers exceptional grip.
A thick rubber outsole that is durable and shock-absorbing.
Available in a few two-tone color options to choose from.
---
5
Indoor/Outdoor Slippers for High Arches
The perfect cozy warm winter slippers with an outsole are ideal for indoor and outdoor use.
Fleece-lined for warmth and comfort.
Contoured design with arch support and a rigid sole that will not flex or bend.
Non-Slip and skid-proof rubber outsole for indoors and outdoors.
Waterproof and insulated against cold and wet weather.
---
6
Orthopedic High Arch Slipper
The AT Slipper from Haflinger is a soft, lightweight, arch-supportive slipper ideal for high-arched individuals.
The uppers are manufactured from a soft, breathable fabric with 100% Boiled virgin wool.
Inside is a molded arch support, as well as wool, felt insole for comfort,
The Outsole is non-skid and completely waterproof, and made from durable rubber.
You can likewise find the slipper in many other color options.
---
7
Clog Slipper for High Arches
This is a comfortable fur-lined cushioned waterproof slipper, ideal for indoor and outdoor use from ChayChax and Shevalues.
The Shoe is made from a soft cushioned EVA with a durable EVA outsole for indoor and outdoor use.
There is a plush fur lining inside the slipper for comfort.
The footbed design offers optimal support and arch support.
The slipper is available in more color selections.
---
8
Orthopedic Slippers for High Arches
The Doorway reflexology Slippers offer a comfortably cushioned footbed with massaging nodules and high arch support.
The Uppers of the slipper consist of a premium knit synthetic fabric.
The Upper is a slide on summer design.
There is a plush memory foam insole for your comfort.
The slippers have a slip-resistant rubber outsole.
---
9
The Hanes Memory Foam slipper offers ample cushioning for a Higher Arch Type.
The sole is synthetic and designed for use indoors and outdoors.
Inside is a comfortable and plush memory foam insole for cushioning and support.
The Upper is soft and extra cozy.
The slippers offer a comfortable clog design fit in a few color options.
---
10
The UGG Tasman is a genuine sheep leather and wool-lined slipper for High Arch Support and comfort.
The Upper is leather, and there is a sheep's fur interior lining for warmth.
The sole is synthetic and slip-resistant.
The slip-on design is convenient and comfortable.
There are also a few neutral color options available to you.
---
11
From RockDove, the Moc and Chenille are two comfortable and light slippers for all weather conditions.
The Upper consists of soft and breathable cotton and spandex.
The fit flexes and adapts to the shape of your feet.
The footbed is cushioned and contoured for high arch support.
There is also a durable rubber outsole for slip resistance and a layer of shock-absorbing EVA in the midsole.
---
Index Table: Top Rated High Arch Support Slippers
---
---