High Arches can cause injuries such as ankle sprain and plantar fasciitis.
When you can't find the correct shoes for high arches you might want to try and use good quality insoles for high arches, most probably a good quality one will do the work with good results.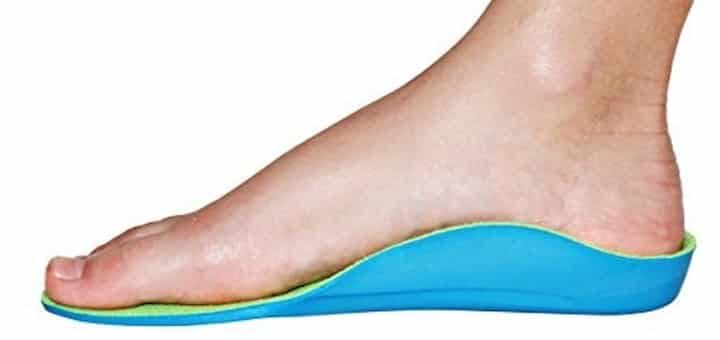 ---
Features of Good High Arch Orthotics
Dual or tri-layer will provide the best cushioning and gradually absorb the shocks coming from your feet.

A firm bottom layer, made from foam or latex, topped with a softer, mouldable top layer is the latest configuration for high arch insoles.

A deep heel cup to provide a better stability by allowing the heel to sink down and the midfoot to level-up with the midfoot when touching the insole.

A thick cushioning midfoot to give a better support and correct weight distribution along the arch of the foot.

Reviews: Best Insoles for High Arches
1
You should consider using insoles that can fit almost any shoes and can relieve the pain you have.

These insoles can also be helpful to add some extra support on top of your specialized shoes.

You should consider soles that cater to high arches, such as the Sof Sole Fit Series pictured below.

Pay attention to buy the orange and black color insoles as the other colors are for natural arch or low arch.

---
2
High Arched Support Insoles
---
3
Custom Select High Arch Insoles
---
Index Table: Top Insoles for High Arches
---
---