Having feet with higher-than-normal arches may cause problems ranging from occasional pain to more permanent issues. When you have a higher-than-normal arch, you will need footwear to accommodate your feet' shape and needs.
Hoka One shoes for High arches offer a more roomy fit with adjustable lace-up systems for a better fit and good underfoot cushioning for support and arch support for high-arched feet.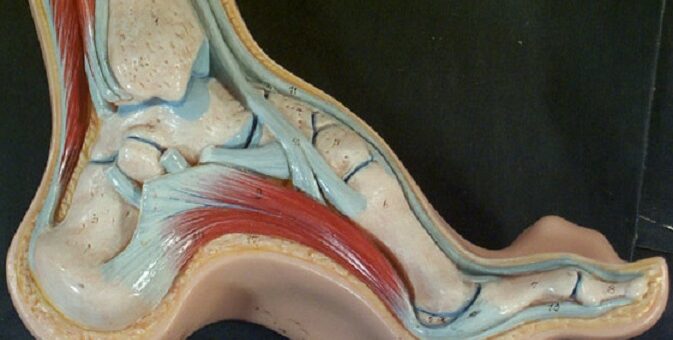 ---
---
High Arches and How They Affect You
The arch of your foot is the area underneath your feet between the ball of the foot and your heel. Some people have a high arch, while others have a very low arch type, and both come with their issues. Ideally, you get a low, neutral, normal, and high arch-type foot.
People with higher than normal foot arches may have some problems in terms of occasional pain and discomfort; however, more severe skeletal issues may develop. Having high-arched feet is also called Cavus Foot.
The easiest way to tell if you have high arches is to wet your feet, stand on a concrete surface or piece of paper, and look at the imprint of your feet. When you have a high arch, you will only see the heel and front part of your footprinted and nothing else in between. Ame time, a normal arch will be raised slightly off the green you are standing.
Having a high-arched foot is much less common than having flat feet or low arches, though it does place more stress on your body, which may lead to some painful symptoms.
Here are a few issues related to high-arched feet;

Metatarsalgia – When standing or walking for long periods, you may feel pain in the ball of the foot. This may be because of inflammation, which we call Metatarsalgia.
Plantar Fasciitis – The Plantar Fascia is a band of tissues connecting the toes to the heel that runs across the bottom of your feet. When the Plantar fascia becomes inflamed, it is called Plantar Fasciitis. Plantar Fasciitis causes a burning and stabbing pain in the heel area, which is worst in the mornings when you first get up.
Hammertoes – When your second, third, and fourth toes start to bend at the middle joint and point upward with a hammerlike appearance, it is called Hammertoes. It can be painful, and you may eventually need surgery to correct the issue.
Claw Toes – Claw Toes cause your toes to curl downward and dig into the soles of your shoes, which may negatively impact how you walk.
Instable Ankles – High Arched feet can cause instability in your ankles, leading to an increased ankle sprain or injury risk.
Metatarsal Fractures – High arches cause continuous stress in your feet, leading to hairline fractures in the bones of your feet.
---
Shoes for High Arches
When you have a high-arched foot, you will need shoes with a more supportive and cushioned midsole and insole that molds to the shape of your foot.
The shoe will need more volume in fit with a lace-up or closure system that allows you to adjust the shoe's fit to accommodate your higher arches.
The shoe needs to have a wider toe box to allow enough wiggle room for your toes and allow them to flatten out completely to prevent issues such as Bunions and Hammertoes.
Proper arch support is a must-have in a good shoe for high arches as it helps to absorb the impact that could cause pain. Because high-arched feet place much pressure on the ball of the foot, a shoe with forefoot pads or a fully cushioned insole and Midsole is advised.
Generally, people with high-arched feet prefer very well-cushioned shoes that are more lightweight and have an accommodating, roomy fit.
---
Features of a Good Hoka Shoe for High Arches
Uppers – Hoka shoes generally have a roomy and wide-toe box and come in a regular fit. They have engineered mesh or knit uppers with synthetic overlays that are adaptable and flexible. Hoka One shoes have a higher fit volume and lace-up closure, so you can adjust the shoe's fit for higher arches.
Insole – Most Hoka One shoe models have a comfortable cushioned insole. Some models have a firmer Molded EVA sock liner for more support, others have a moisture-wicking OrthoLite sock liner, and some have a regular soft padded insole.
Midsole – Hoka One mostly uses Compression Molded or regular EVA in their full-length Midsole for optimal energizing cushioning, support, and shock absorbency.
Outsole – The outsole may be rubber or Vibram rubber, with Zonal rubber placements for shock absorbency or an early-stage Meta-Rocker design.
Other Features – Some models have a J-Frame locked-down fit for stability, while some have extended heel support to combat Overpronation, which may sometimes be found in individuals with a higher arch type. Some shoe models also have rear crash pads that reduce pressure on your heels and ankles.
Options – Choka One shoes are mostly available in more colors and sizes; some are available in wider width fits.
---
Reviews: The Best Hoka Shoes for High Arches
Here are some of our top favorite Hoka One shoe models that are perfect if you have higher than normal arches in your feet;
---
1
The Hoka One Rincon has breathable mesh uppers and seamless overlays.
It offers plush cushioning and an EVA midsole for high arches.
The Outsole is a durable rubber with inserts for additional grip.
The shoes have a roomy toe box and lace-up closure for an adaptable fit.
---
2
The Hoka One Arahi is a comfortable running shoe for high arches.
The shoes have mesh uppers and an OrthoLite sock liner.
The midsole has plush cushioning, and the sole has a Rocker design.
The Outsole is a durable rubber.
---
3
The Mach 5 is a textile training shoe for high arches.
The shoe has breathable engineered mesh uppers with a roomy fit for a higher arch,
There is a full-length EVA midsole and removable padded insole.
The Outsole is durable, with inserts for additional grip.
---
4
The Hoka One Bondi 7 is a well-cushioned arch support shoe for high arches.
It has mesh uppers and a memory foam collar for comfort.
There are rear crash pads for impact absorption and Zonal rubber placement in the Outsole.
The Midsole is ultra-lightweight foam cushioning.
---
5
The Hoka One Carbon X has a CMEVA molded midsole for proper cushioning and high arches support.
It has breathable knit uppers and a more flexible fit.
There is also a molded EVA sock liner inside.
The Outsole is a durable and high-traction rubber.
---
6
Trail Shoe for High Arches
The Hoka One Speedgoat is a fully waterproof outdoor shoe with Gore-Tex.
It features proper cushioning, a full-length EVA midsole for high arches, and a rubber outsole.
The Outsole is a Vibram Megagrip design for outdoor trails.
Inside is foam padding and a textile lining.
---
Index Table: Top Rated Hoka Shoes for High Arches
---
---