Runners with a stiffer or higher foot arch stand the chance of developing problems with their ankle joints and the way they are coupled to the foot or lower legs. When running there is more force from impact transferred through the ankle to the lower legs and knees.therefore a runner needs a running shoe that provides more cushioning to reduce the force from the impact that is spread throughout the foot.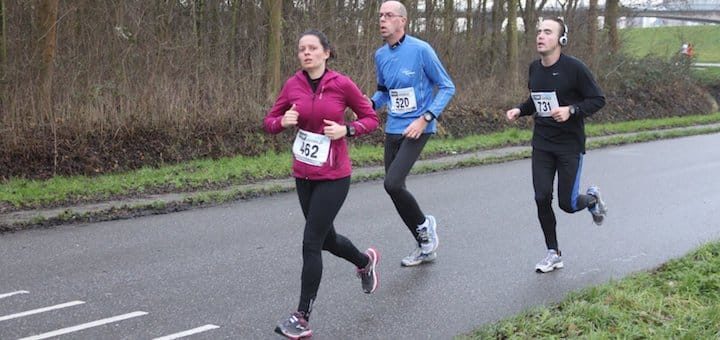 Index Table: Best Running Shoes for High Arches
---
Injuries and Conditions Related to High Arches
People with high or stiff arches tend to be more susceptible to bone injuries on the outside of their feet, legs and ankles whereas people with flat feet and flexible arches are more susceptible to soft tissue injuries on the inside. A foot drop or weakness of the muscle in the foot and ankle that leads to dragging of the feet is also experienced by those who have a high arch or Cavus foot.
Some conditions that may develop in a high arched foot;
Hammer toes or claw toes.
Calluses on the ball, sides or heel of your feet.
Pain can be experienced when walking or standing.
Your feet may be unstable due to the heel tilting more inward that may lead to ankle sprains.
---
High Arch Affect on Running
When you have a high arch, only the front of your and heel makes contact with the ground when you walk or stand. The impact causes strain on the heel and forefoot, and the arch does not absorb adequate shock.
A neutral arch is a more normal arch where the front of the foot, heel and the outer border of the foot makes equal contact with the ground and impact is normally processed throughout the foot with normal pronation.
With a low or flat arch, most or all of the foot makes contact with the ground. A low arch or flat foot is one of the leading causes of over-pronation which occurs when the foot rolls inwards excessively as you walk. This, in turn, results in a lack of natural shock absorption.
---
Choosing The Right Running Shoe for High Arches
A proper running shoe that provides the correct support and cushioning for a high arch is vital for every runner to protect the feet and body against injuries. For a runner, the foot is the initial point of impact as well as shock-absorption, therefore, a shoe that accommodates the runner's foot type, and style of running is important.
A runner with a higher arch tends to underponate which means that their feet do not rotate enough as they strike the ground and all your weight moves to the front of your feet which In turn can impact your knees, joints, and muscles significantly.
A runner with high arches needs to find a shoe that provides effective shock absorption, stability and cushioning and running shoes need to be replaced as soon as they become worn out.
---
Features of a Good Running Shoe for High Arches
Cushioning such as a padded insole or a dual or single density midsole.
Flexibility with softer and more lightweight construction.
Breathability and moisture wicking capabilities such as a dry lining and mesh inserts.
Good shock absorption and stability.
---
Top Rated Running Shoes for High Arches Reviews
We have researched and reviewed some of the top brands of running shoes that work best with higher arched feet;
---
1
High Arch Running Shoe in Wider Widths
The Brooks Glycerin 14 is a running shoe for high arches that is available in wider widths for the neutral and under pronator.

Breathable mesh and synthetic uppers with 3D fit overlays for structural support and a more lightweight fit.

A stretch TPU cage provides a more flexible fit.

The full-length DNA midsole ensures maximum cushioning and shock absorption as well as energy return.

A segmented crash pad absorbs shock and provides smoother transitions.

The rounded heel helps to align force through the center of the ankle joint reducing stress on the feet and lower limbs.

The Brooks Glycerin 14 is finished off with a fully articulated outsole that is flexible and made from blown rubber for lightweight cushioning and excellent grip.

This running shoe has color options available.

---
2
Supportive Running Shoes for a High Arch
One of the best running shoes for a higher arch is the Nike Air Pegasus 33 with its supportive midsole and plush cushioned insole.

The Nike Air Pegasus 33 features soft and flexible mesh uppers that are breathable and lightweight.

The cushioned midsole and insole provide a plush and soft, shock absorbent ride with every step that you take.

Nike Air Zoom units deflect impact effectively and also aids in cushioning the foot.

The durable rubber outsole provides long-lasting grip and excellent traction.

The Nike Air Pegasus 33 is available in many vibrant colors.

---
3
Running Shoe for a High Arched Foot
The Asics Gel Kinsei 6 is a comfortable and supportive running shoe that is perfect for a high arched foot that tends to overpronate.

A brightly colored running shoe with seamless mesh uppers and rising sun-inspired overlays for a breathable and comfortable fit.

Rearfoot Gel cushioning and a discreet heel unit absorbs shock and provides a secure fit and heel support.

The removable insole provides excellent comfort and support, and the fluidRide bounce back cushioning system returns energy to the feet.

The Asics Gel Kinsei 6 has a few color designs available.

---
4
Trail Running Shoe for High Arches
New Balance has dedicated themselves to aid athletes in reaching their goals. The MT1210V2 model running shoe will help you do just that.

The uppers have mesh overlays for breathability and a padded tongue and collar for a snug and comfortable fit.

The Revlite midsole offers excellent cushioning and support as well as good shock absorption.

An added toe guard enhances durability and provides extra protection.

The lugged outsole is abrasion resistant and provides superior traction.

The New Balance MT1210V2 is available in a green/blue and orange color.

---
5
Wave Technology Running Shoes for Higher Arches
A Wave technology running shoe, the Mizuno Wave Prophecy 5 is a supportive running shoe for high arches with and anatomical lacing system.

Synthetic uppers that feature a Dynamotion fit with an anatomical lacing system for the most comfortable and secure fit.

The Infinity Wave heel to toe cushioning provides luxurious comfort and much needed support.

The Mizuno Wave Prophecy 5 has the characteristic SmoothRide technology for the best running experience of your life.

Trust the Mizuno Wave Prophecy 5 for a smooth, dynamic and propulsive ride!

---
6
Trail Running Shoe for High Arches
A tough and comfortable running shoe for the outdoors, with excellent cushioned support.

Breathable and comfortable synthetic uppers.

The Gel cushioning system not only ensures comfort but also provides excellent shock absorption.

A durable lug outsole that is perfect for running on rough terrain.

The removable sock liner accommodates your own orthotics.

---
7
Supportive Running Shoes for High Arches
The Altra Torin is a sup[ortive and comfortable fitting running shoe with a roomy fit and cushioning.

A cushioned midsole that ensures exceptional comfort and support.

The FootShape toe box allows for more toe movement room.

A responsive A-Bound aids in absorbing shock and returning energy to the feet.

The InnerFlex midsole provides extra flexibility.

The fully cushioned Zero Drop platform from heel to toe naturally realigns your body for a more low-impact landing.

---
8
The Saucony Guide 9 is an excellent choice for a running shoe if you have a high arch as it provides all the necessary support.

Fabric and synthetic uppers that are durable, lightweight and breathable.

Provides light stability and a supportive GLEXFILM exoskeleton.

The Dual Density EVA midsole ensures proper shock absorption and comfort.

With the SRC Landing Zone and TriFlex outsole, you are assured to run with comfort and great support.

---
Conclusion
Because runners with a high arch have a more rigid foot with less shock absorbing and movement capabilities, repeated impact from running can cause injuries and damage to the feet and lower limbs. A proper running shoe designed to provide, cushioning, shock absorption, stability and flexibility specifically for a higher arch is a vital tool.
---
---