Pronation is part of the natural motion of your feet when you walk or run, but when you Overpronate, the foot pronates excessively, which leads to improper shock absorbency and balance of weight.
Overpronation can cause damage, and many issues and discomfort in your feet, back, and lower limbs. Therefore it is necessary to have the best Casual Shoes for Overpronation.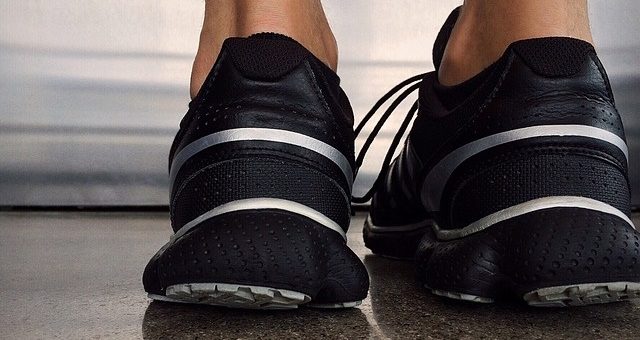 ---
Pronation and Overpronation
Pronation forms part of the natural motion of your feet when you walk and run. Pronation refers to the way your feet rolls inwards towards the arch when they strike the ground. This, in turn, helps to distribute weight evenly and to absorb shock through the arches.
When you Overpronate, your feet roll inwards excessively and with landing strikes on the outside edge of the heel. In Overpronation, your big toe and second toe do the majority of the work with Push off. You walk or run, which in turn can lead to issues such as Bunions and Hammertoes.
When you land, the outside of the heels strikes first, and then your foot rolls inwards excessively, which means other areas take the impact, such as the heel, and the weight is not distributed evenly. This, in turn, can lead to such problems as Heel Pain, Shin Splints, Achilles Tendinitis, and Plantar Fasciitis.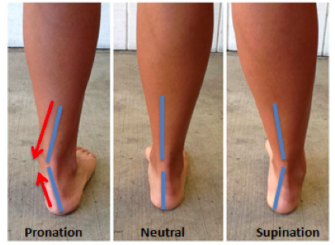 ---
Choosing the Best Shoes for Overpronation
There is, fortunately, a large range of casual and athletic footwear brands available that cater specifically for Overpronation. They are called STABILITY, or MOTION CONTROL Shoes.
Stability shoes with medium cushioning and a semi-firm sole are ideal for moderate Overpronation. In contrast, a Motion Control Shoe with more cushioning and a rigid sole is recommended for Excessive Overpronation.
As you will see, Overpronation is also more predominant in individuals with a Flat Foot or very Low Arch type, in general.
When choosing the best type of casual or dress shoes for overpronation, here are a few tips you can follow.
Fit – Look for a fit that is snug yet comfortable. A form-fitting Sockl Like uppers with structural stability helps stabilize the foot and prevents Overpronation in general. Also, look for a more roomy toe box or wider width forefoot, particularly if you have flat feet.
Cushioning – Cushioning is important to absorb shock on impact. Depending on which side your foot takes most of the impact, the usual victims are the heels and balls of the feet, so look for added cushioning in these areas, along with a Foam cushioned midsole and cushioned insole.
Sole – The Sole in a Stability Shoe is flexible only in the mids section, and very slightly so, whereas a Motion Control shoe is much firmer.
---
Features of a Good Casual Shoe for Overpronation
Uppers – Comfortably fitting uppers that are breathable, mesh leather and textile materials are ideal. Look for a roomy toe fit.
Cushioning – A Cushioned insole and Foma or EVA midsole for shock absorbency is desirable. There can also be added cushioning in the heel or the ball of the foot area.
Support – Stability and Motion Control features can include Medail Post Support, a contoured design footbed, heel cup, and even Rollbar technology/.
Oustole – Look for a firmer design sole. Rubber is a good choice in the outsole for traction and durability
---
Reviews: The Best Casual Shoes for Overpronation
Here are some casual shoe designs that all have the perfect features to correct and prevent Overpronation;
---
1
Overpronation Casual Walking Shoes
The New Balance 860v12 is a running and walking shoe that is one of the best choices that you can make in any shoe for Overpronation.
There are Mesh and synthetic uppers are that are breathable and offer a sock-like fit.
The 3D Molded Heel Cup design keeps your feet stable and well supported.
The insole is cushioned with a removable NB insert, and there is a TRUFUSE foam midsole that effectively absorbs shock.
As you will see, there are also vent holes near the toe box and medial side for added breathability.
The rubber sole is thick, durable, and ensures excellent traction.
You can likewise choose between Narrow, Medium, Wide, or Extra Wide width options in the New Balance 860V10 model.
---
2
Casual Stability for Overpronation
The Asics Gel Kayano offers the best support and comfort and is rated as a Stability running and walking shoe.
The uppers are mesh and synthetic, offering a snug and sock-like fit.
Because the Asics Gel Kayano has a more Narrow fit, I recommend opting for one of the wider width options, especially if you have a medium to wide foot or Flat Feet.
For Overpronation, the Guidance Trusstic System and Dynamic DuoMax support offer excellent stability and support.
There is also a FlyteFoam and SPEVA midsole for optimal shock absorbency, as well as Gel padding in the heel and forefoot.
The Gel Kayano also comes in a range of colors from which you can choose.
---
3
Casual Dress Overpronation Shoes
These are two more formal styled shoes that are still perfect for semi-dress and casual occasions when you need a little bit of extra elegance.
Both models have leather uppers and offer a secure and stable fit.
There are a comfortable Cork and Latex footbed that contours to your feet' shape to provide the best support.
The sole is semi-rigid, which is ideal for stability, and there is a shock-absorbing sole.
There is also arch support, which provides further stability and is ideal for lower arch types.
You can get both shoe models in w wider width option and a few different color selections as needed.
---
4
Casual Walking Shoe for Overpronation
The Stability Walker from Propet is one of the top choices for Stability shoes for walking and casual wear. The Propet Stability Walker is a Casula and Comfortabeble sneaker that is ideal for Overpronation.
The uppers consist of durable leather with mesh insets and perforations for breathability, depending on the design of your choice.
There are a few design and color options from which you can select.
There are a comfortably cushioned footbed and a shock-absorbing midsole.
The Rigid Heel counter ensures excellent motion control and stability.
The rubber sole is durable and ensures good traction on most surfaces.
---
5
Overpronation Shoe for Casaul Wear
The Mizuno Wave Horizon 5 has some new excellent technology to offer in this stunning walking and casual athletic shoe.
The Upper is Textile and synthetic with a premium comfort sock liner.
The Cloudwave technology is a fan-shaped stability feature that actually prevents Overpronation before it happens.
As usual, the Horizon also provides the softest and most stable ride that keeps you well supported with the SmoothRide, technology.
The outsole is durable and has high traction consisting g of thick rubber.
You can choose from a few color options in this specific model.
---
6
The Keen presidio and Austin are two comfortable and casual wearing shoes that are also ideal for walking and have a wide forefoot and narrower design heel.
The Upper is leather with laces in the Austin and a Mary Jane Style leather strap in the Presidio.
There is a thick and shock-absorbing rubber sole with a lug tread for traction and grip.
A Metatomical EVA Footbed provides optimal support, shock absorbency as well as stability.
Inside there is a breathable leather lining and moisture-wicking.
You can choose from a few neutral color selections in the Presidio and the Austin models.
---
Index Table: Top Rated Casual Shoes for Overpronation
---
---