When working in the garden, your feet are at risk of various things, so you do not want to be barefoot. Likewise, your sneakers or regular shoes may not be the best option and may get damaged and dirty from gardening work.
This is why you want proper gardening shoes, and the best gardening clogs may be just idyllic for the spring or summertime.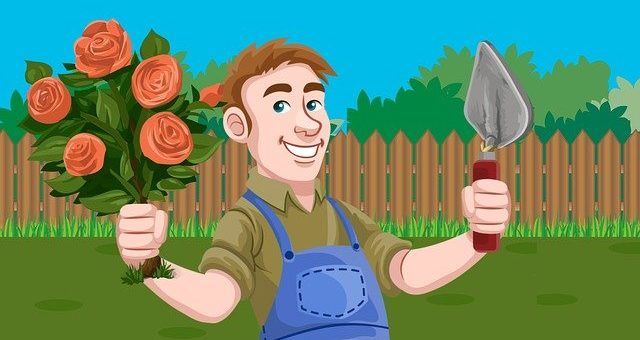 ---
Why You Need Good Gardening Shoes
So You may be asking exactly why you need specific gardening shoes and why you cannot just wear a pair of sneakers.
Well, quite a few types of gardening shoes have the main purpose of keeping your feet dry, clean, and free from debris and muck. They also provide underfoot protection against thorns, sharp sticks, stones, insects, and chemicals and offer slip resistance which is quite essential.
If you wear regular shoes for gardening tasks, they may get wet, and you will have wet and cold feet, they may also not offer good slip resistance, and in turn, they will get ruined quite quickly.
Gardening shoes contain materials that hold up to all the abuse, dirt, and mud your garden offers while keeping your feet safe and dry.
When it comes to gardening shoes, you get three main types; they are Gardening Shoes that have a closed heel, Gardening boots that cover your ankles or up to your claves depending on the height, and then gardening clogs, which you can slip on, as they do not have a closed heel.
This article concentrates more on Gardening Clogs, which are a good choice for spring and summer gardening when you do not work in very wet environments.
---
What Are Gardening Clogs
Garden clogs are almost the equivalent of outdoor slippers. They protect your feet from sharp objects and slipping while you do light gardening work.
Gardening clogs are ideal for putting on and taking off quickly when you need to do something in gardening quickly.
They are, however, not suitable for heavy-duty garden work in very wet and muddy conditions because the back of the clog is open, so water and mud can still get inside them.
What is the difference between garden Shoes, Garden Boots, and Garden Clogs?
Garden Boots – Garden boots provide the most coverage and protection and complete waterproofing. Garden boots can be ankle or clave length, and they are often more durable and protective. Garden boots are generally more desirable for heavy-duty gardening or farming, where you are in very wet and muddy conditions or working with chemicals.
Garden Shoes – Garden shoes are sort of in-between. They still cover most of your foot but have a much lower profile. You can still use them in wet and muddy conditions if it does not pass above your toes. They are lightweight and ideal for everyday gardening in all weather conditions.
Garden Clogs – The Garden Clog offers the least protection and has a more open slide-on design. It still offers good underfoot, toe, and slip protection but does not do well in very wet conditions.
---
Features of a Gardening Clog
Materials – gardening Clogs mostly consist of water-friendly or waterproof materials such as rubber, neoprene, foam, Crosslite, EVA Foam, or plastics. The sole is usually rubber or thermoplastic with a more lug tread for slip resistance; however, without grooves, that will trap dirt.
Design – The Garden Cog has a wide and roomy Closed toe and open heel. You can easily slip it on and off your feet. Some clog designs, such as Crocs, have a back strap that you can use or pull across the front for a regular slip-on and off clog. Most garden clogs have solid closed uppers. However, some have perforated or open holes for ventilation.
Options – As you will see from our gardening clogs, many fun solid colors and even printed and patterned styles are available. They also come in sizes for men and women and are usually unisex designs.
---
Reviews: The Best Clogs for Gardening
These are our top picks in gardening Clogs for men and women;
---
1
The Muckboot gardening clog is one of the favorites among many avid gardeners.
It has 4mm of neoprene uppers for optimal performance.
The sole is durable and slip-resistant rubber.
Inside is a breathable mesh lining and a comfortable fleece lining for comfort.
---
2
The Crocs Bistro Clog is a work shoe clog but makes for the perfect gardening clog.
It has a more closed and protective style of uppers and a thermoplastic elastomers sole that is slip-resistant and durable.
The clogs are very easy to clean and maintain, and you can wear them with or without the back strap.
They are Certified and very comfortable and cushioned.
---
3
The Amoji gardening clogs are perfect for hot summer and more dry conditions.
They have open mesh design uppers with soft foam that ventilate well.
There is no heel, and they easily slide on and off.
The outsole is a high grip and durable rubber.
They are also available in plenty of solid color options for men and women.
---
4
There is nothing that compares to the Classic style Crocs as a gardening Clog.
They consist of soft crosslite foam with a durable EVA sole that is thick and will protect you against thorns.
The garden clog gives you the option of using the back strap or not.
They have ventilation and drainage holes and also come in plenty of colors and printed options.
---
5
The Cerythrina garden clogs are designed for men and for women.
They come in many colors and prints from which you can choose.
They are lightweight and breathable with a durable rubber sole.
They also offer comfortable EVA cushioning.
---
6
The Graphic Clog design from Crocs comes in many graphic print options and is ideal for gardening.
They consist of foamy and easy-to-clean crosslite materials and are very lightweight.
The EVA sole is cushioning and protects you from sharp objects.
They are designed to fit snugly and comfortably and to be easy to put on and take off.
---
Index Table: Top Rated Gardening Clogs
---
---