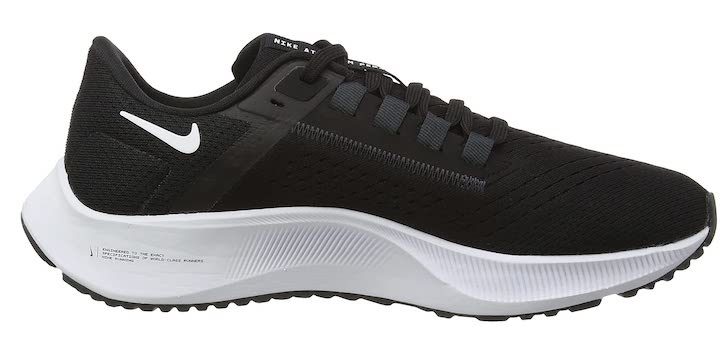 The expected release date for the Nike Air Zoom Pegasus 39 is October 2, 2022.
The Nike Air Zoom Pegasus 39 will have the following features & updates:
The Nike Air Zoom Pegasus 39 will be one of the most reliable and versatile shoes.
It will be ideal for jogging, gym, and even daily wear.
The new model boasts plenty of fresh new features and some fashionable styles.
It will have excellent stability features along with very comfortable cushioning.
---
Latest Version of the Nike Air Zoom Pegasus
*
---
Price
The recommended price according to manufacturers for the Nike Nike Air Zoom Pegasus 39 should be about $135.00.
You can check out a few retailers and some specials to get the best price on the new model.
Arch Support and Pronation Control
The Nike Pegasus 39 will be a neutral shoe such as its predecessor.
It will offer excellent support for normal to high arch types.
Terrain
The Outsole will have improved grip to be for indoor and outdoor use.
Though I would not recommend it for trails, I would say it could handle more surfaces, even wet and slippery ones.
Use
This will be more of a fashionable daily wear shoe.
You could use it for running, jogging and walking, though not long-distance or serious running.
Durability
The Nike Air Zoom Pegasus 39 will be durable with improved features.
It will also have a more durable and grippy outsole.
Fit and Sizing
The Nike Air Zoom Pegasus 39 wool offers a regular fit.
There may be wider width options available in the new model.
Weight
As for the weight will have an in-between weight that will be stable but not overly heavy.
The men's model will weigh around 261 grams, while the ladies' model will weigh around 252 grams.
---
Elevation of the Nike Air Zoom Pegasus 39
Heel Height
You could be looking at heel height around 27mm to 27.5 mm.
Quite an appropriate heel height for this type of shoe.
Forefoot Height
The Forefoot height should be in a similar range of 17 mm to 17.5mm.
This will indicate quite a normal heel-to-toe drop.
Heel-to-Toe Drop
The 10 mm heel-to-toe drop will be ideal for this shoe. This is a great drop size for running or every day wearing the shoe.
---
Components of the Nike Air Zoom Pegasus 39
Outsole
The Nike Pegasus 39 will have a durable rubber outsole with additional synthetic materials.
It will have improved grip on the tread for increased traction and slip resistance.
Midsole
A full-length Zoom Air unit will be in the midsole for better response. A Highly resilient and moisture-wicking sock liner will ensure ultimate comfort.
The sock liner will likewise adapt to the shape of your feet.
Upper
The Uppers will be a very durable synthetic and breathable material.
There will be flywire cables for improved structure.
The uppers fit will be more regular, and wider widths may be available.
You can also look forward to some new color innovations.
---
*
---
---
---