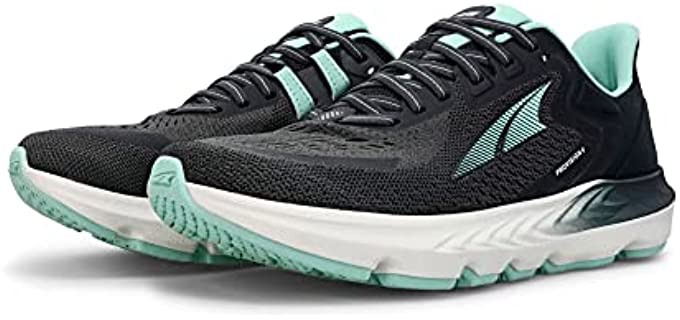 The expected release date for the Altra Provision 7 is on August 22, 2023.
The Altra Provision 7 will have the following main updates:
The New Altra Provision 7 will be a very comfortable zero-drop running shoe.
It will have a comfortable fit that will be more suited for wider feet.
There will be an improved stability system and consistent flexibility where you need it.
The outsole will have improved traction.
The cushioning will be much more generous and plush in the new model.
Previous models of the Provision:
The Altra Provision 6 release date was on October 11, 2021.
---
Latest Version of the Altra Provision
*
---
Video
---
Price
The MSRP (Manufacturer's Suggested Retail Price) for the Altra Provision 7 will be $140.
The New Altra provision 7 will have many new features making it well worth the price tag.
Arch Support and Pronation Control
The New Altra Provision 7 will be more of a stability shoe.
It will be aimed at flat feet and overpronation or lower arch types.
Ideally, it will be suited for forefoot and midfoot striking rather than heel striking.
Also, it will be suitable for heavy weights.
Terrain
The shoe model will be a road shoe only.
It will have a very low sole thus, not suitable for uneven terrains.
Use
Ideally, it will be a long-distance running shoe.
You could, however, use it as a walking or daily casual wearing shoe.
Durability
The New Model will have improved durability features.
The design will be very durable and suited for overweight individuals.
Fit and Sizing
The fit is said to be expected to be much more roomy and wide on the forefoot.
There will, however, be a more narrow-fit heel.
Normal, wide, and Narrow fit widths will be available.
Weight
The new model will be quite heavy.
There is a 307-gram weight for men and 278-gram weight for ladies.
---
Elevation of the Altra® Provision 7
Heel Height
The Heel will be 28mm.
The sole will be solid with no drop.
Forefoot Height
The forefoot height will be 28mm.
The forefoot will be the same as the heel.
Heel-to-Toe Drop
The New Altra Provision 7 will have a 0 heel-to-toe drop.
It will be a stability shoe.
---
Components of the Altra Provision 7
Outsole
The Ultra Provision 7 will have a durable rubber outsole.
The sole will be designed for stability with a 0 heel-to-toe drop and 28 mm stack height.
Midsole
Altra will use EGO foam in the new model for cushioning with an Innerflex midsole for light flexibility.
There will be ample cushioning and underfoot support, with good stability.
Upper
The Uppers will have an improved wider toe box fit.
It will have breathable materials and a moisture-wicking lining.
You can also expect a few more color ranges in the new Altra Provision 7.
---
Altra® Provision vs. Nike® React Miler
---
*
---
---
---