We covered here many walking shoes for specific issues you might have with your leg or foot.
Now it is time to aggregate most of the foot issues in one place as well as fitting the right shoe to the surface you choose to do your walk whether it is road or treadmill or you might be hiking on a rocky trail or even trail.
Depending on your activity and the type of your foot arch, you may need a different type of shoes to save you from injuring yourself.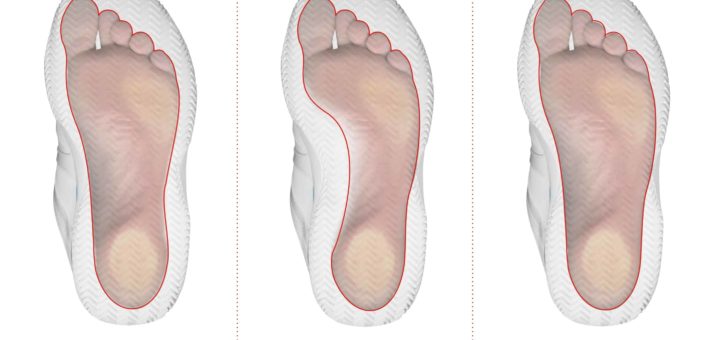 ---
Choosing the right walking shoes for your feet is multifactorial, you need to consider many variants such as:
Comfort
Protection
Stability
Your health (knee pain, back pain, heel spur, ankle pain, Plantar Fasciitis, Achilles Tendonitis)
Your weight (Obese, Overweight, Normal or Skinny)
Foot-Width
Pronation (Over Pronation, Normal or Underpronation)
Arch Type (High Arch, Normal Arch or Flat Arch)
all of which can influence your decision in choosing the right shoe for your activity.
First you need to identify the type of foot arch you have:
A very simple method is to look at the foot mark you leave on the floor, you can test this by taking a dark paper, setting it on the floor of your home, then wetting your feet and stepping on the paper once and looking at the pattern that is left on the paper.
Based on the pattern you can determine the type of foot arch you have, take a look at the image below:

Here's a great table that summarize your options:
---
---