Arthritis is a progressive disease and very painful too. Arthritis can cause pain and damage to the joints in your feet resulting in sore and swollen feet. For many people, it becomes a debilitating condition and movement of even a few steps also becomes very hard. Wearing the appropriate shoes to protect your feet and to relieve pain and discomfort is crucial when you have arthritis.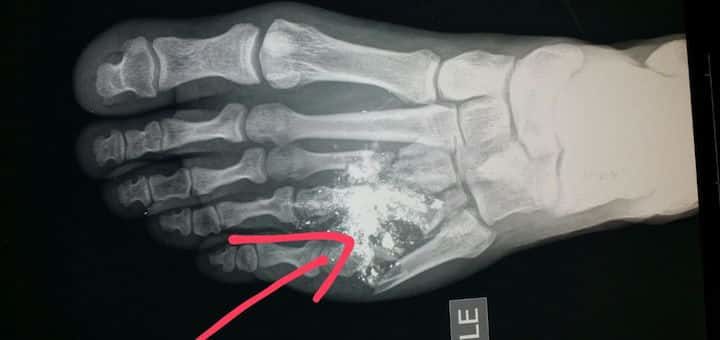 ---
Types of Arthritis
Arthritis is classified as two types, osteoarthritis, and rheumatoid arthritis.
Rheumatoid Arthritis: Is a condition where the immune systems malfunctions and leads to swelling of the various parts of the body. It could also impact vital organs like kidney, liver, and heart.
Osteoarthritis: Is more common and is caused by wear and tear of the joints and ligaments. It progresses with age and causes problems in movements and hampers daily living too.
---
Why Special Shoes for Arthritis?
Since arthritis affects the joints of the body, it is a condition that is particularly severe to our feet, since it has many joints. Hence, the feet could get swollen, and you can't just use ordinary shoes as it would be a very painful experience.
Under the above circumstances, it makes better sense to go in for special shoes that are made for arthritis patients.
Benefits of Good Shoes for Arthritic Feet
They assist in providing a cushion to the inflamed joints in the feet.
They help in better movement of the knees and other joints.
They distribute the weight correctly and not put a lot of pressure on the heels.
They assist in accommodating the swelling which often is associated with arthritis.
---
Charactaristics of a Good Shoe for Artritis
There are a few features that you should consider when looking for the most comfortable and supportive shoes for arthritis;
Always look for a wider sole and wider heel as narrow soles and heels do not provide stability and only add to joint stress and pain.
Look for a shoe with a firm counter, which is the part of the shoe that wraps around the heel. A firm counter will provide better support and stability.
The shoe should provide a firm fit from the arch or mid-foot to the back of the heel with a roomier forefoot area. When you walk you want the least pressure on your toes and forefoot but still have a stable and snug fit.
A substantial and continuous heel as found in most athletic shoes is more desirable to prevent the arch from collapsing. In a dress shoe make sure there is a steel shank when the shoe has a heel block.
A lace up athletic or Oxford style shoe is always your best option because they can be adjusted for firmness and support.
Even the best shoe for arthritis may not always be the best shoe for arthritis, to make sure your shoe provides the best support opt for a custom-made arch support or general arch support orthotic device.
---
Top Shoes for Arthritic Feet Reviews
Over the next few lines, we will have a look at a few brands of shoes which could be categorized as some of the best shoes for arthritis, and we are sure it will go a long way in helping those who have arthritis to make the right choice;

1
Top Rated Walking Shoe for Arthritis
This shoe was chosen as the best walking shoe by the Consumer Reports.

Made from fabric in combination with synthetic material, this shoe is extremely comfortable and supple when worn for long periods of time.

Particular care has been taken to shape this shoe contours which are of use to those suffering from moderate to severe arthritis.

It comes with a medial-side bunion window for enhanced fit and comfort, which helps a lot in keeping the feet compact and tight without putting any pressure on the thumbs and joints of the feet.

It easily accommodates wide or swollen foot which is essential for those who have arthritis. It, therefore, does away with the need to have larger shoes to take care of inflamed toes.

---
2
According to many who suffer from mild to moderate arthritis, these Hush Puppies could be a good option. A very feature-rich and quite a few of the features have been designed keeping in mind the particular needs and requirements of men or women who have arthritis.

It is manufactured from high-quality leather and, therefore, is very supple and does not exert pressure on the feet.

The sole is human-made and, therefore, is perfectly chiseled taking into account the particular needs for those who have arthritis. It is a primary reason as to why it is counted as a good shoe for arthritis.

A lower; ideally suited for those who have problems with heels when walking. It is all the more suited for those who have arthritis.

It comes with a Zero G features which make the shoe very light without compromising on the quality of bottoms, soles, and inners.

It is also very suave and sophisticated to look at. Therefore, it combines the best of ergonomics and performance.

Those who suffer from severely swollen ankles and feet find this brand very useful. It would certainly avoid the need to buy shoes that are larger than the required size.

The shoes fit well even if the ankles are swollen because of the flexible nature of the leather and the quality of soles.

---
3
Velcro Dress Shoes for Arthritis
Many arthritis patients who have used these shoes have quite a few good things to mention about them. They have been specially designed for those who have arthritis

Made from high-class leather, these shoes are very soft and supple. They do not hurt the toes or any other parts of the feet which are a common problem for those who have arthritis.

The sole is made from high-quality synthetic material and is entirely handmade. Therefore, the contours and shapes have been designed perfectly, keeping in mind specific needs and requirements of those who have arthritis.

The heel of the shoe is just around 1.25 inches and, therefore, does not put too much pressure on the center of the feet and toes, ideally suited for those who have arthritis.

These shoes are also highly recommended shoes for those suffering from diabetic feet. Hence, it is a dual purpose shoe.

These shoes are very lightweight and fit extremely well even for those who have wide feet. It avoids the need for going in for bigger sized shoes especially for those suffering from finger pain and inflammation.

---
4
Rockport without any doubt is well known for offering high-quality shoes. In keeping with this tradition, this particular shoe is well known for being very useful for those who could be suffering from mild to moderate arthritis

It is made from very soft pure leather, the uppers are very soft and will not exert pressure on your toes and the ball of the feet.

The synthetic sole is another important aspect which needs to be taken into account as far as this shoe is concerned. It is very useful for better grip which favors customers who have arthritis.

It has an advanced ergonomics structure which makes it a perfect shoe for those who have arthritis.

It is extremely lightweight which is also vital for those suffering from an arthritic foot.

It comes with padded tongue and collar which helps to provide that extra layer of protection to your ankles.

---
5
Adjustable Walking Shoe for Arthritis
The New Balance 577 (Velcro Version) is also considered to be an excellent choice for arthritic feet. It is feature rich and was specially designed for those who suffer from various grades of arthritis.

The shoe is made of pure leather which is very soft and supple. Hence, it is very comfortable for those who have arthritis.

The synthetic sole is very light and does not put too much pressure on the feet. It is therefore ideally suited for all those who are looking for a unique shoe for arthritis.

Another important feature is that the shaft of the shoe measures around 2 inches from the arch. This makes it very comfortable for those who suffer from heel problems and inflamed toes and fingers.

It comes with a cushioned collar which absorbs pressure while walking.

The entire shoe is very lightweight without compromising on the features that are required for those who have Arthritis

---
6
Dress Shoes for Artritic Feet
Dunham for Men and Aravon for Women are Branded shoes by New Balance; they incorporate advanced technologies from running and walking sneakers into a dress and office work shoes, letting you feel comfortable all-day long.

A New Balance's patented ABZORB cushioning helps distribute weight across your feet making it as one of the best shoes for arthritic feet.

Stylish yet classic-designed shoes, crafted from highly polished leather.

These shoes come with a removable cushioned insole.

The combination of the full grain leather upper with the rubber outsole makes these shoes very comfortable work shoes.

Many widths to choose and up to 4E – which is the highest width available in shoes, for women's they offer 2A width size which is perfect for very narrow feet.

---
7
Great shoe for running, walking and long-standing for people with Arthritis.
Extra width – up to 6E giving you best possibility to customize this shoe to fit exactly to your feet.

Symmetrical ROLLBAR technology for optimum foot stability.

Lightweight upper constructed with mesh for breathability and moisture-wicking.

Dual-density collar foam allows a precise fit with a soft touch.

Mesh sides for people who have an unusual foot structure.

---
8
Orthotic Artritis Slippers
Comfortable and lightweight slippers from Orthofeet with some fantastic features for Arthritic feet.

Soft and supple leather uppers.

A contoured orthotic insole with anatomical arch support and a gel padded heel seat to keep your feet warm and comfortable.

The lightweight sole promotes smooth gait, and air cushioning softens every step.

A non-binding design for less friction and irritation.

Extra depth and a wider toe box to accommodate foot conditions and provide more toe room.

---
9
Wider Width Running Shoe for Arthritis Symptoms
The Asics Gel Contend is an excellent running shoe that accommodates orthotics and is available in wider widths to provide relief from foot conditions such as swelling as a result of arthritis.

Soft and breathable textile and synthetic uppers for a superior fit.

A padded tongue and collar along with the Gel cushioning ensure luxurious comfort.

The removable sock liner allows you to use your own orthotic devices.

The glossy finishing's and reflective colors allow you to use this shoe at night.

---
10
For those warm sunny days, the Vionic sandals are the perfect choice for arthritic feet as they provide comfort, support, and an adjustable protective fit.

Leather uppers with adjustable straps for the most comfortable fit.

Lightweight and breathable for all-day comfort.

The orthotic footbed and deeper heel cup provide stability, support, and comfort.

A durable Vibram outsole with wave patterns ensures that you stay well-grounded on slippery and uneven surfaces.

The modern Orthaheel technology provides excellent orthotic support.

---
11
Orthotic Insoles for Arthritic Knee & Feet
These Insoles for arthritis are a great first aid to replace existing insoles.

By absorbing the impact with every step, they are clinically proven relief of osteoarthritis pain in the knees, feet, and hips

If you are active senior with knee, hip and foot problems, You'll find the Arthritis Pain Relief Orthotics extremely helpful

---
Comparison Table for Shoes for Arthritis
---
Importance of Arthritis Appropriate Shoes
As you can see pain and swelling from arthritis can become worse with the wrong footwear, you also have the risk of further damaging your joints which are already affected by Arthritis. The right footwear will not only provide relief but will also protect your feet against further damage and aggravation.
---
---